February 19, 2018
First-Time Buyers: Avoid These Mistakes!
Buying a home is definitely an exhilarating experience but this transaction also involves a lot of stress, particularly for first-time buyers. After all, there are many things to consider and decisions to make in a short period of time.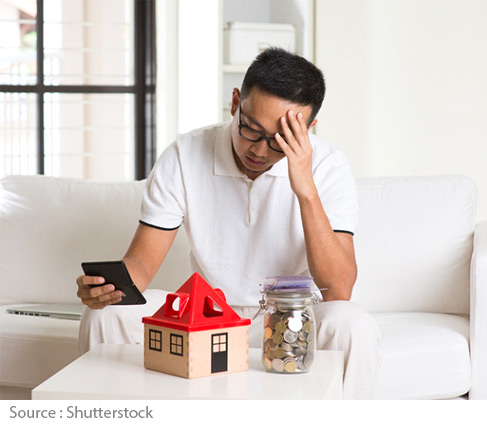 As part of a survey conducted by the real estate website Zillow.com, almost half of the first-time buyers surveyed said they would do things differently if they had to buy their first home again. To help make this first experience go as smooth as possible, here are some of the mistakes that are frequently made as well as tips for avoiding them.
Buying a house that is too small
This is the main regret expressed by first-time buyers. Make sure your new home will provide the space you need to live comfortably. It is especially important that you pay attention to the size of the kitchen, the number of bedrooms and the storage space available. Also keep in mind that your family could grow in the next few years.
Poorly evaluating your budget
Many first-time buyers say they bought a house that was too expensive for their means or they did not make a large enough down payment when they bought the house. Evaluate your financial situation with a financial advisor and find out about the maintenance costs associated with owning a home.
Neglecting the choice of neighbourhood
We sometimes forget that buying a home also means choosing a neighbourhood – the environment where you want to live. Is the property you're interested in located in a quiet or busy neighbourhood? Is it close to various services, schools and public transit? The "Location" feature on Centris.ca is a good tool for getting to know the neighbourhoods of the various properties for sale.
Forgetting to consider the parking situation
This important aspect is often overlooked in the frenzy that accompanies buying a first home. If you're buying in an urban area, does the property have its own parking space? If it doesn't, is street parking readily available? If you're buying in the suburbs, it is preferable to have a driveway that can fit two cars side-by-side. Otherwise, you will be constantly moving cars around to allow other occupants to leave the house.
In closing, don't forget to have a real estate agent accompany you when buying your first home and don't be shy about using their experience and knowledge. They will help you consider your immediate and long-term needs.
See also:
You're a Buyer? Here's How a Broker Will Help You
Open House: What You Should Look For