February 23, 2022
11 amazing white kitchen ideas
Fashion and trends change regularly, whether in the clothing industry or even in the interior design world. But some things are timeless. Like the little black dress, the white kitchen remains a classic and often requires only a touch of colour and a few accessories to give it a modern look.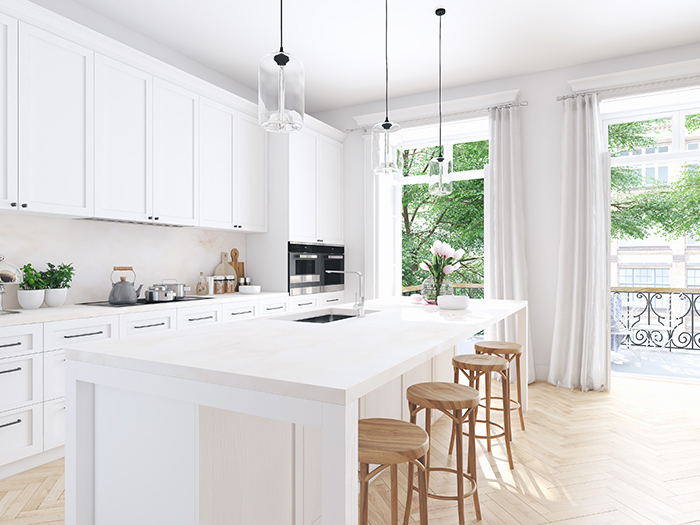 Whether it's for a new build or a renovation, there are a number of advantages to choosing a white kitchen. While a white kitchen may seem boring to some, it is the ideal canvas for those who want a modern-looking kitchen or who prefer a more traditional style. To help you design your future kitchen, we have 11 amazing white kitchen ideas to share.
The all-white kitchen
To create a bright and timeless kitchen, make white the dominant colour in your space: white kitchen cabinets, white walls and floors and white kitchen counters and chairs.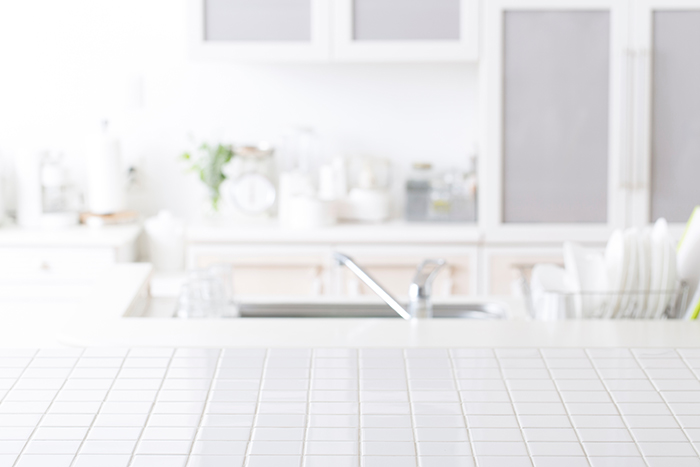 The white kitchen with a touch of colour
If you want to add a touch of colour to an all-white kitchen, opt for colourful accessories or a bright ceramic backsplash. For example, yellow or green will brighten the room, while black will bring a modern touch to the space.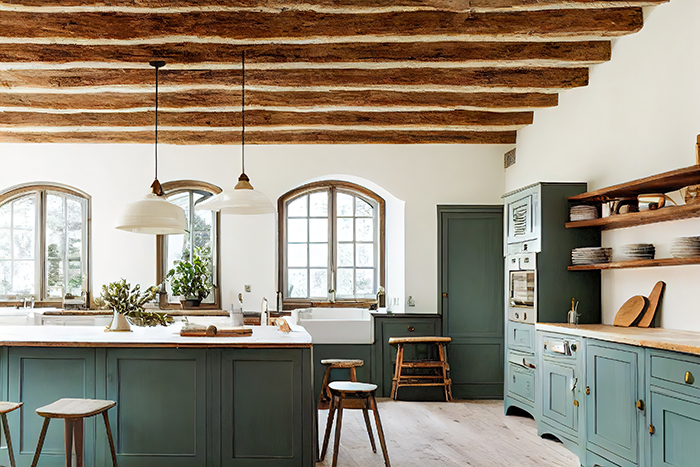 The white kitchen with wood
Natural wood shades are ideal for creating a warm atmosphere in a white kitchen, whether you go for a modern and minimalist Scandinavian style or a traditional country look. Depending on your tastes, Scandinavian-style kitchens can be a good source of inspiration to help you incorporate several wood elements, combine white kitchen cabinets with wooden cabinets or drawers or simply settle for a wooden butcher block countertop.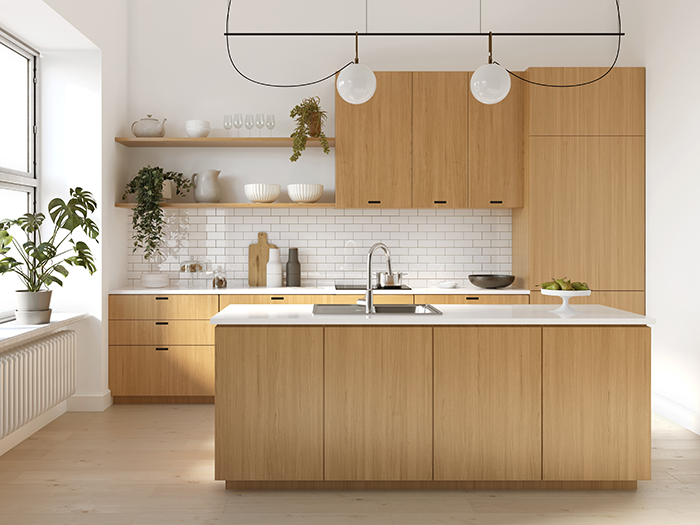 The white and grey kitchen
White and grey kitchens are another classic style. When well chosen, grey can bring softness and warmth to the room. Marble countertops, concrete floors and stainless steel appliances look superb when incorporated into a white kitchen.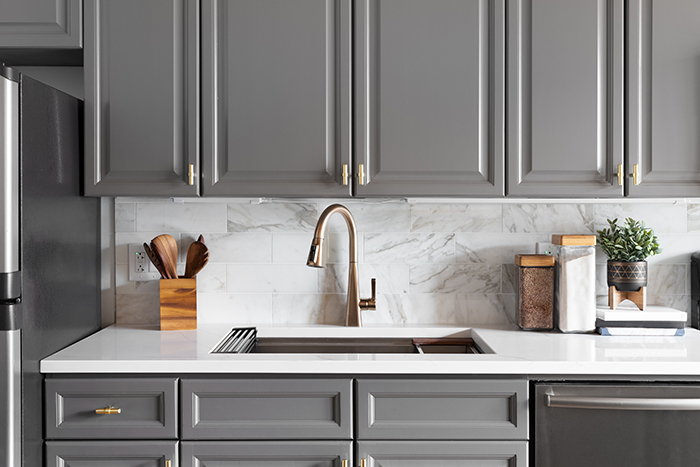 The black and white kitchen
Black and white kitchens are elegant and unmistakably modern. Depending on your desired atmosphere, you can opt for a few black accessories or be daring and paint an accent wall in black.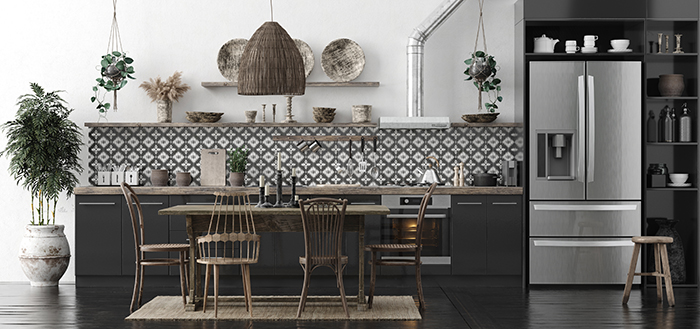 The tuxedo-style kitchen
Tuxedo-style kitchens have never lost their charm. For this type of kitchen, choose lower cabinets and/or a kitchen island in a contrasting colour, while keeping everything else white.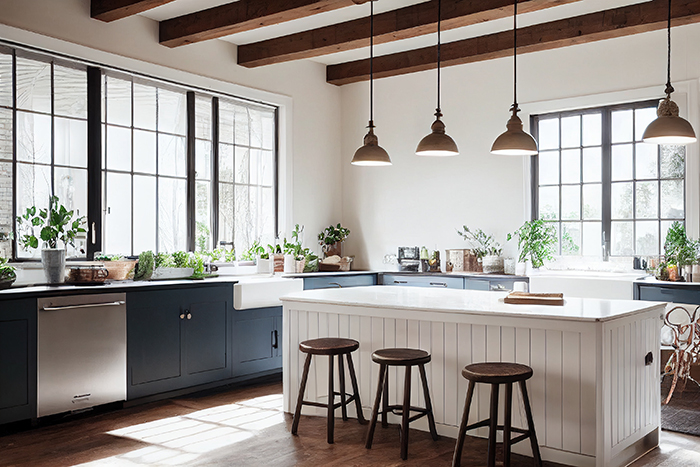 The modern white kitchen
Fans of modern design love white kitchens with clean lines and shiny surfaces that reflect the light. With a bright backsplash or wall, a modern white kitchen will never be boring.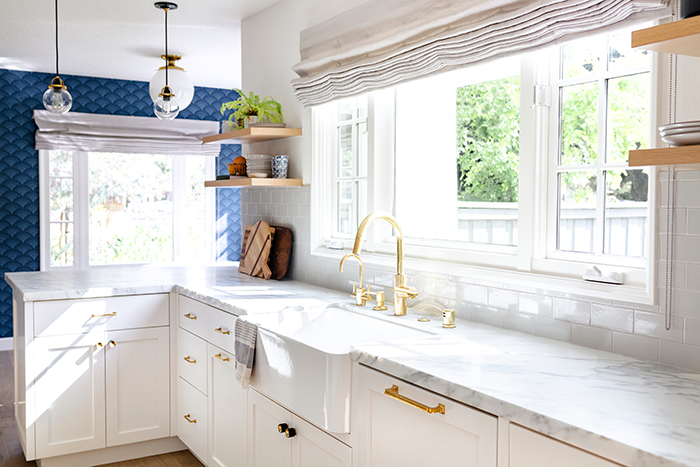 The shabby chic white kitchen
The shabby chic style incorporates antique-inspired furniture and accessories, traditional kitchen cabinets and white-painted woodwork or shiplap. This type of kitchen looks great in an ancestral or country-style home.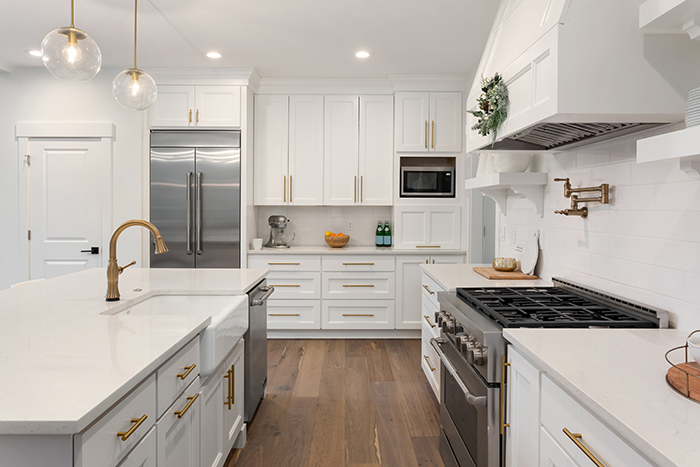 The country-style white kitchen
White country-style kitchens are the best option for ancestral or old homes. The kitchen cabinets are usually shaker-style and accessories such as cabinet door handles will have a retro or vintage-inspired design.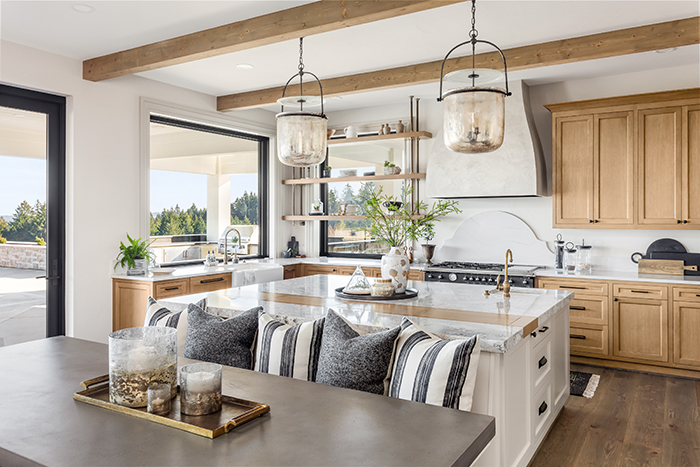 The minimalist white kitchen
This style of white kitchen is ultra modern and sleek. The white kitchen cabinets are smooth with no handles or knobs. The appliances are understated and counters are free from accessories.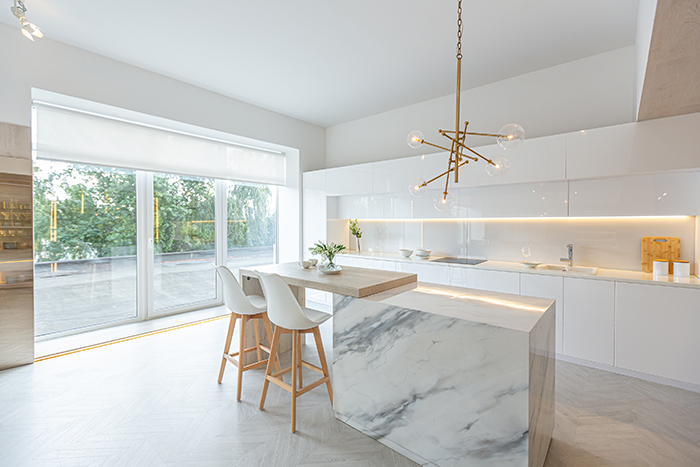 The white kitchen with a coloured island
A coloured island in a white kitchen is all you need to bring some colour and warmth to the space.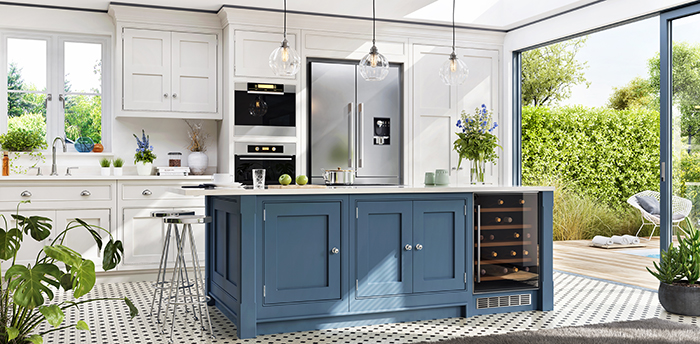 Check out our 8 ways to modernize your kitchen cabinets.