March 20, 2017
5 Easy and Inexpensive Redecorating Tips
No need for expensive and complicated renovations to remodel your home interior. Here are five useful tips to help you.
1. Wallpaper
Far from being new to the world of design and interior decoration, wallpaper is back in fashion. The choices are almost endless. Installing wallpaper with "personality" on one wall gives the room an original touch and allows you to add decorative elements that complement its shapes and colours. Your wallpaper will then define the entire room. In 2017, wallpaper with a marble effect will be a must in both its sober classical and brightly coloured versions. It promises to remain in style for a long time...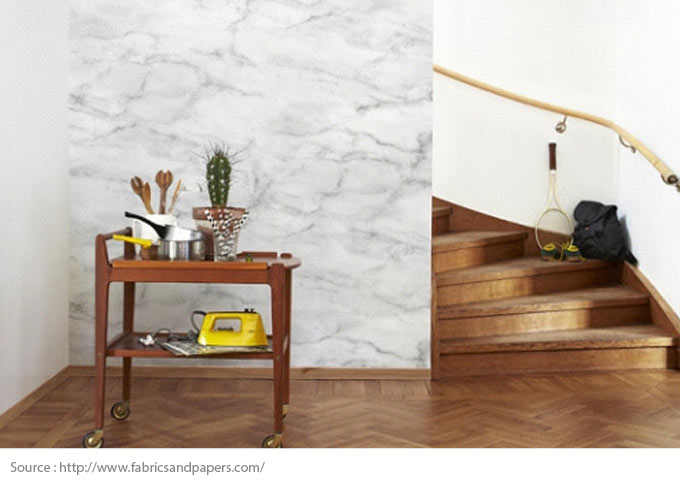 2. Combining Styles
Don't be afraid to combine different styles! From the living room to the bedroom, the combination of styles makes it easy to remodel a room without having to change all your furniture. For example, a contemporary-style dining room will have a completely new look if you change a couple of the sober-looking chairs for a more retro style, or even a totally different style. They will bring a touch of lightness to the room and satisfy your desire for a fresh new look! Dare to mix and match different colours, patterns and materials. You will find that even small changes will make a big impact and give a new look to your room.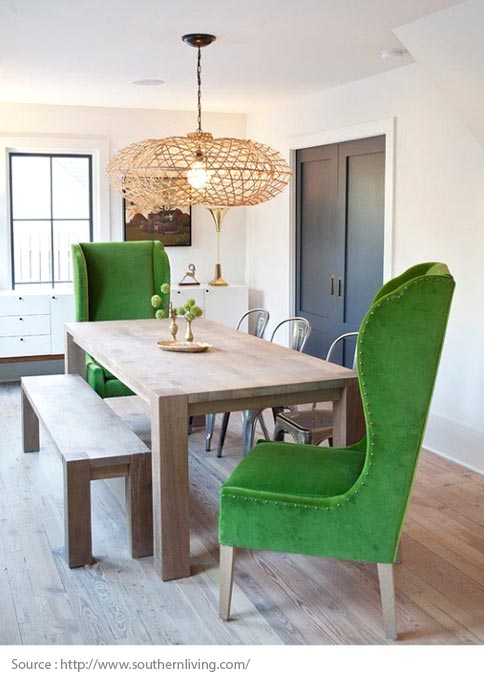 3. Curtains and Cushion Covers
As a final touch, curtains undeniably create the atmosphere in the room. You have many options to choose from. The simplest is to choose neutral colours and materials that blend into the background and enhance your windows both in summer and winter. If, however, you want your curtains to be the "cherry on top", they can become the ideal complement to your overall décor. In winter, choose material that invites cocooning for curtains and cushion covers, such as velvet or wool. When spring returns, a lighter material with bright and happy patterns and colours is perfect for the season. A very economical way to change your décor twice a year!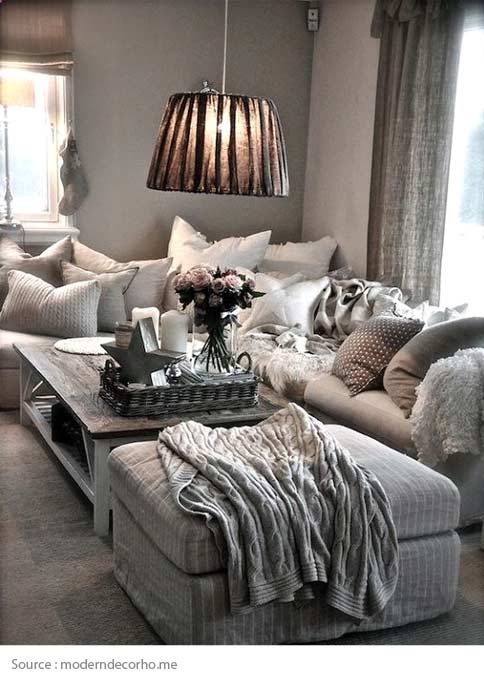 4. Small Kitchen Details
The kitchen can easily be given a face-lift without necessarily costing a lot, simply by changing certain key elements. Replace the handles on the cabinet doors with new ones that are more modern or of a different colour. Changing the lights will transform your kitchen. Why not install under-cabinet lighting? The addition of a bold, colourful rug, a few plants or simply painting a wall with blackboard paint are also interesting options.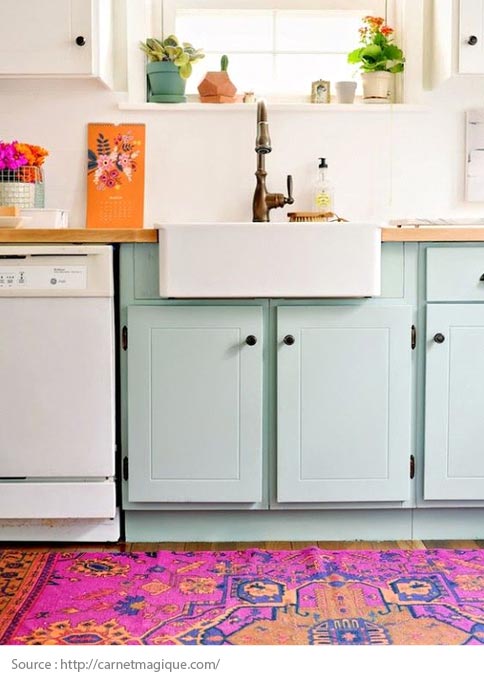 5. A Greener Interior
Adding plants to your home is a safe bet. Whether in the bedroom, kitchen or living room, green plants will energize the atmosphere and create a sensation of well-being. Some plants can purify the air, one more reason to place them all over the house ... Decorative cachepots will add a touch of style as much as the plants they hold. Economical, green plants are ideal to bring a little je ne sais quoi to your home!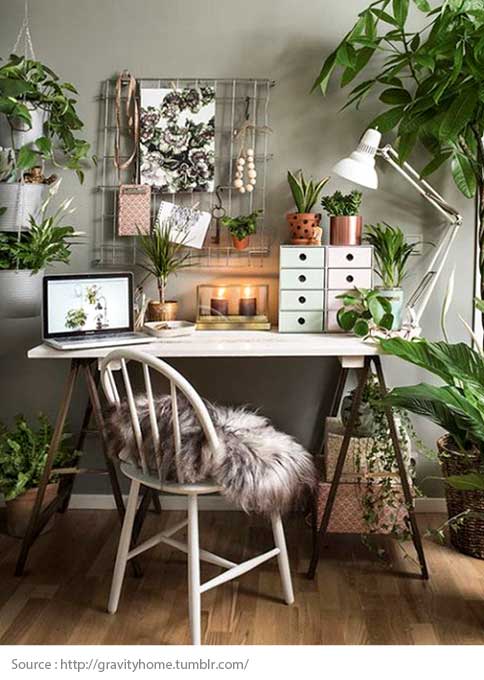 See also:
5 Decorating Rules that can Easily be Broken