July 28, 2022
5 interior decoration no-nos
A multitude of decisions go into decorating a space, and the slightest slip-up, such as hanging a work of art too high or choosing a glossy paint over a matte finish, can ruin the feel of a room. Here are 5 interior decorating no-nos to ensure perfect results.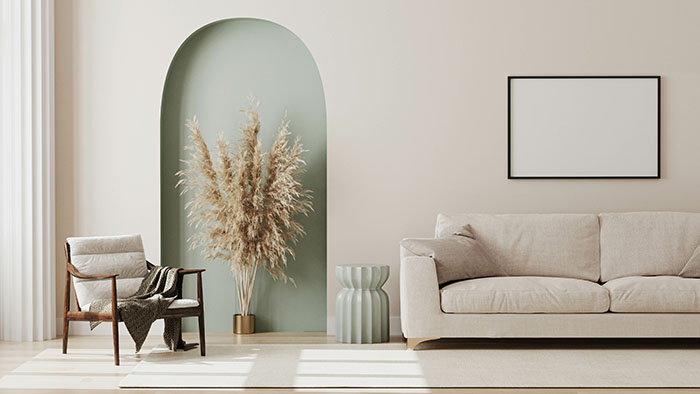 Not adding some colour
A common decorating mistake is forgetting to add touches of colour to a neutral space. Many people want to recreate Scandinavian-style or minimalist decors. And why not? Neutral tones are chic, but only when done well. Done wrong, they can create a cold and depressing space. The appeal of Scandinavian design is in its layering of warm colours and textures, so add touches of colour and patterns using cushions, curtains, carpets and other vibrant decorative objects.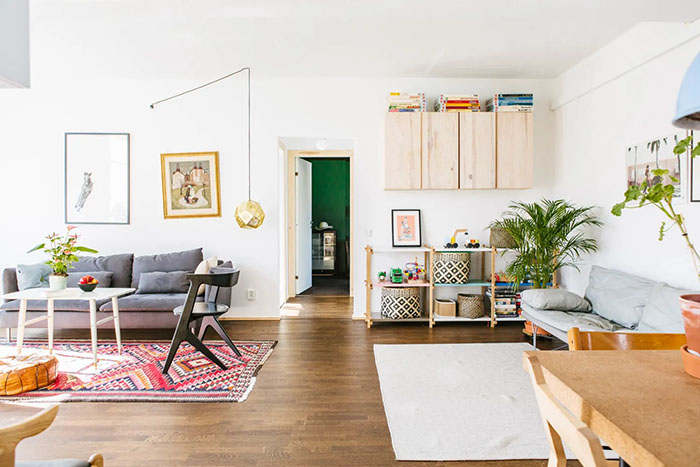 Pairing neutral colours can also be a real challenge. Check out our article about mixing neutral colours in home decor.
Hanging your curtains too low
Curtains play a vital role in interior design. Hanging curtains at the right height is key to creating a tall and spacious feel in a room. Installing curtain rods closer to the ceiling than the window frame can have a positive effect on a room.
But don't cut the length of the curtain at the windowsill. This causes the window to appear smaller—a big no-no. Letting the curtains run down to the floor makes the window and room appear bigger.
Need help with hanging your curtains? Check out these helpful tips.
Hanging paintings too high
Nothing beats a beautiful painting or vibrant poster to decorate a room's walls. But many people make the mistake of hanging them too high. Paintings, framed posters and other wall art should instead be hung at eye level.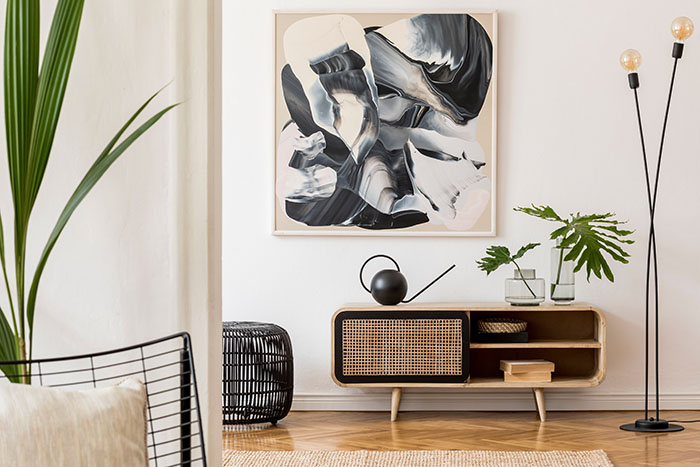 Placing all furniture against walls
Placing furniture against walls is one of the most common decorating mistakes. Sometimes the size of the room can make furniture layout difficult, but try moving pieces away from the walls to create a more cohesive space. This is especially important in the living room. Given the challenges in creating the ideal layout in certain spaces, why not learn about the benefits of using an interior designer?
Choosing a rug that is too small
If you decide on a rug for your bedroom, it should cover most of the floor to create the best effect. Choose a rug that is as close in size as possible to the perimeter of the room, leaving about six inches on all sides. Your bedroom should be a place for total relaxation, so here's how to make the most of this space.
---
Are you passionate about real estate? Subscribe to the Centris.ca newsletter now.
See also:
6 budget-friendly tips for apartment decor
Best decor ideas for a stunning bedroom