August 15, 2019
5 Tips for Organizing Your Kitchen
Whether you just bought a new house or have been in your home for a long time, it's never too late to think about organizing your kitchen more efficiently. If you're lacking inspiration, try these creative solutions.
1. Keep a storage basket on the counter for the items you use most often
By storing your most used cooking utensils, spice containers and herbs near your work station, you will save time when preparing your food, and save space in your kitchen drawers. This will make it easier to find things, as opposed to rummaging through overflowing drawers and cabinets. By choosing a nice basket or pot, you will also be adding a decorative – but practical – element to your kitchen.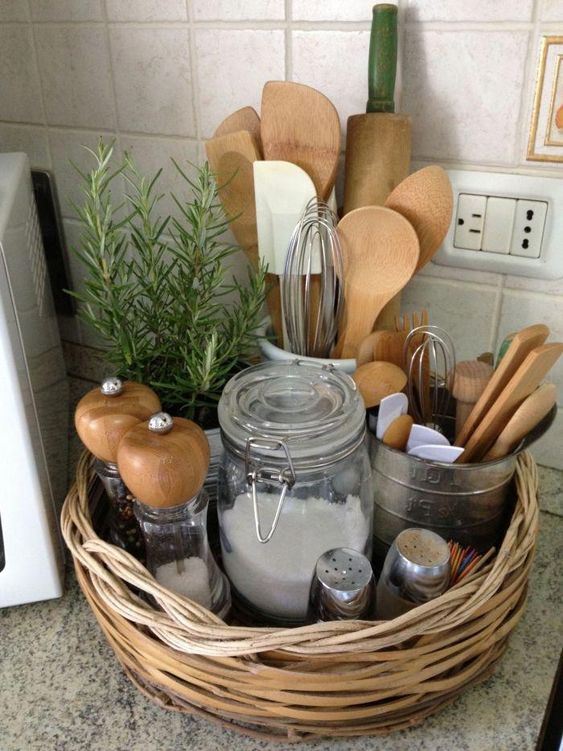 Source : https://www.pinterest.ca/pin/853150723141010025/
2. Organize your drawers with compartments
By using compartments or divisions in your drawers, you can organize your kitchen tools by category or by size, and more easily find what you're looking for. You can also create diagonal compartments in order to have storage spaces of different sizes.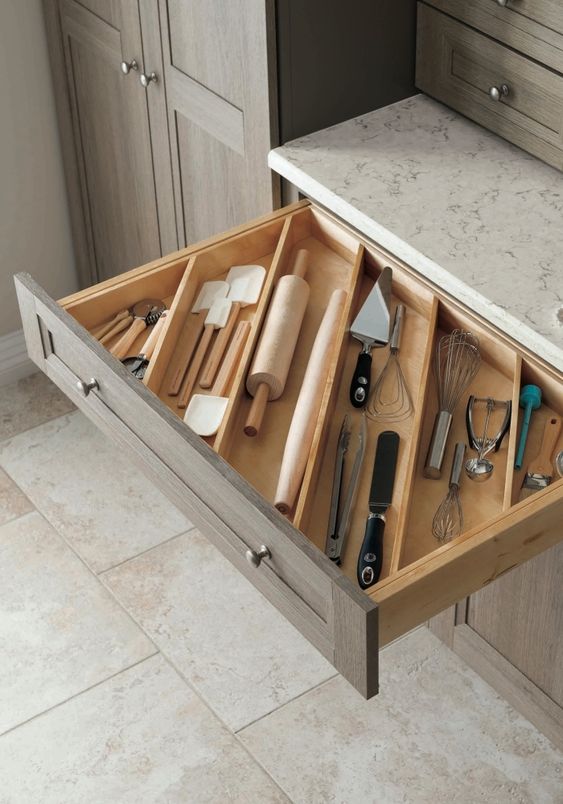 Source : https://www.pinterest.ca/pin/265782815495879443/
3. Maximize the space on both sides of your refrigerator
It sometimes happens that a refrigerator is not exactly the same size as the space allocated to it. If this is the case, you can build a vertical shelf to fill the empty space beside the fridge, where you can store your cans and spice jars. Not only will they be more visible than in your pantry, but they will also be more easily accessible.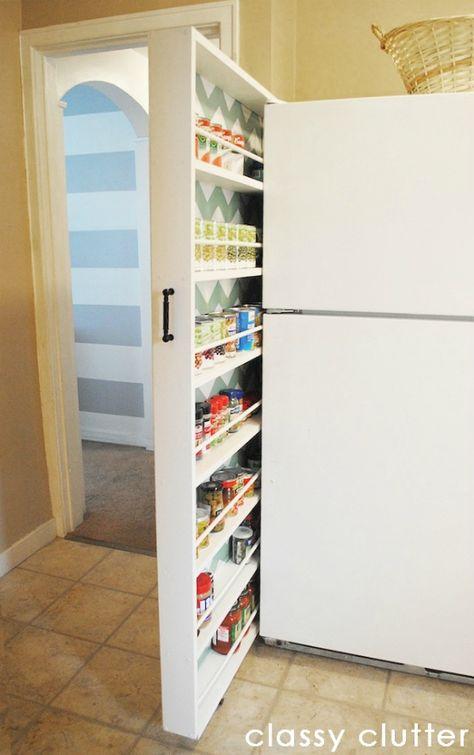 Source : https://www.classyclutter.net/build-your-own-extra-storage-diy-canned-food-organizer/
4. Use the interior of your cabinets to add additional storage
If you have a broom closet or tall pantry, why not install storage baskets on the inside of the door? You can add items such as preserves, oils, pasta, etc. in order to access your products faster.
Source : https://www.pinterest.ca/pin/484770347387349463/
5. Use clear containers in your pantry
If you use clear containers to store your non-perishable food items, you will easily recognize them at a glance. You can also identify your containers with labels.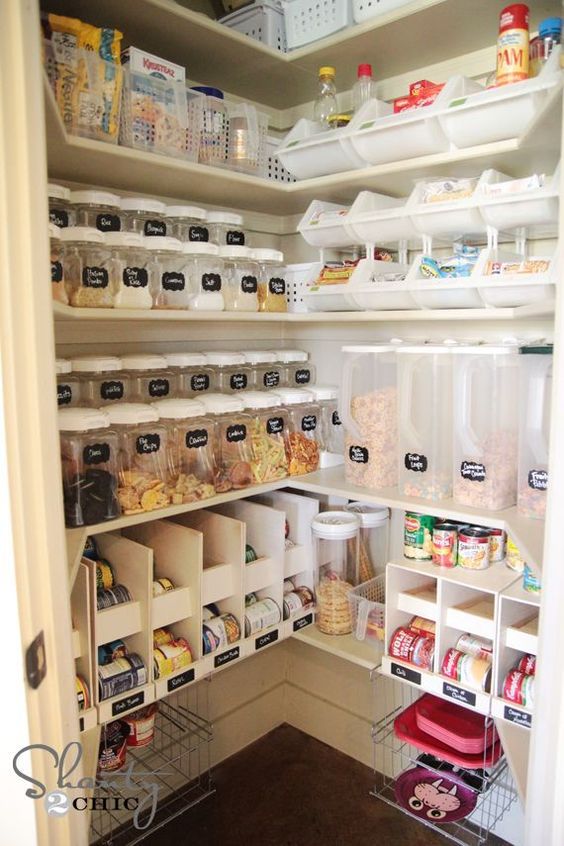 Source : https://www.pinterest.ca/pin/27514247708310806/
See also :
How to Optimize Kitchen Counter Space
5 Ways to Make the Most of a Small Kitchen