September 12, 2018
5 Ways to Make the Most of a Small Kitchen
Is your kitchen a little cramped? Are you having trouble arranging it properly? You may want to consider opening the kitchen onto the living room, using corner furniture and making the most of its lighting. Here are 5 tips to help get you started.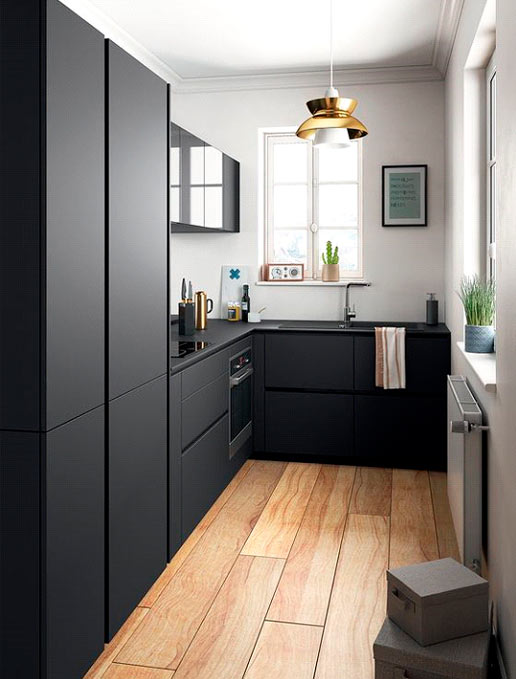 Source: https://www.pinterest.fr/source/inspirationsdeco.blogspot.fr/
Use your space smartly
For your small kitchen to be as equipped as a large one, optimize the space by using light, streamlined furniture, as opposed to heavy, clunky pieces. Declutter the floor, make the most of the wall space and use its height right up to the ceiling. In addition, use swivel systems in corner cabinets, and place rods or hooks on the walls in order to hang utensils and other items. Finally, choose modular furniture such as a folding table, collapsible chairs or furniture on wheels that can be moved.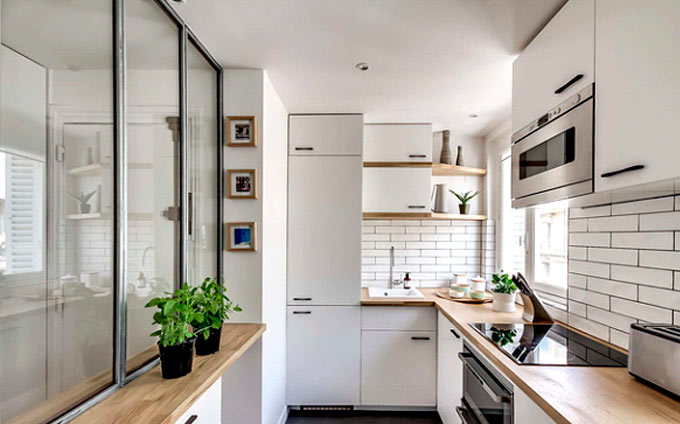 Source: https://www.pinterest.fr/cotemaison/
Break down a wall
If you want to enlarge your small kitchen, consider knocking down a wall to open the room onto the living room or dining room. You can then install an island workspace at the half-way point between the two rooms. This is a modern and trendy way to separate the two areas, and the island can double as a table at mealtime simply by adding some tall chairs.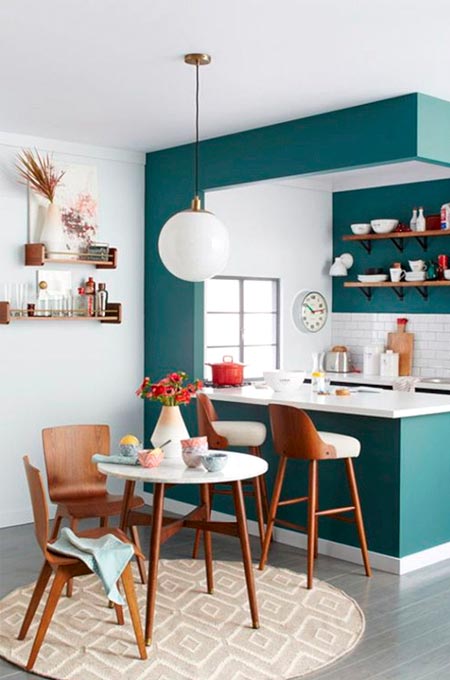 Source: https://fr.pinterest.com/source/images.google.fr/
Adapt your appliances
Do some digging and find appliances that are designed for small kitchens. For example, choose compact options or combination units, such as a stove-dishwasher combo. Smaller sized refrigerators and microwave ovens are also available.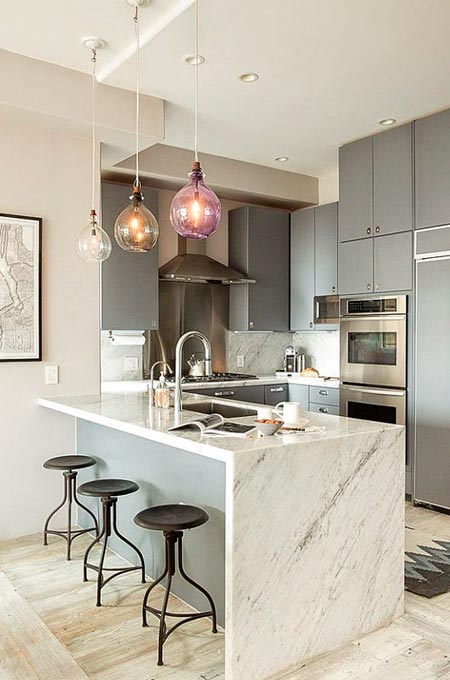 Source: https://www.pinterest.fr/source/caro-inspiration.blogspot.fr/
Play with colours
To make a room appear larger, use light colours as they give a feeling of brightness and space. White is ideal, but you can also add a darker tone on one of the walls to add depth. Whatever colours you choose, try to adapt the colour of your walls to that of your furniture to create a harmonious look.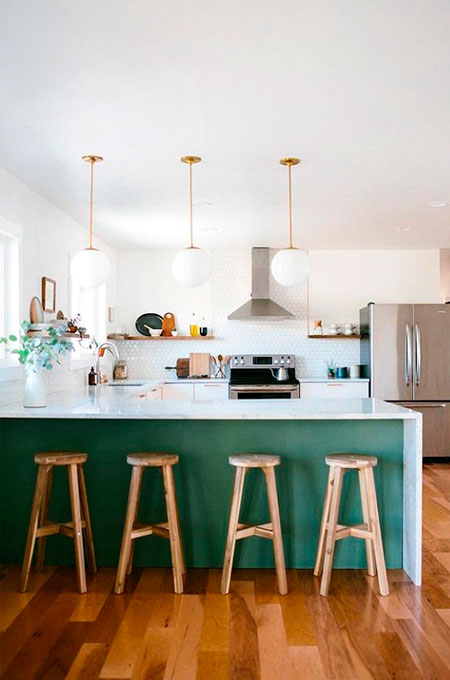 Source: https://www.pinterest.fr/pin/158822324340744741/
Optimize lighting
Take advantage of natural light and avoid putting curtains or blinds in a small kitchen. For optimum lighting in the food preparation and cooking areas, place fluorescent lights above the workspace and above the stove. Choose a ceiling light or hanging lights for general lighting or to illuminate the dining area.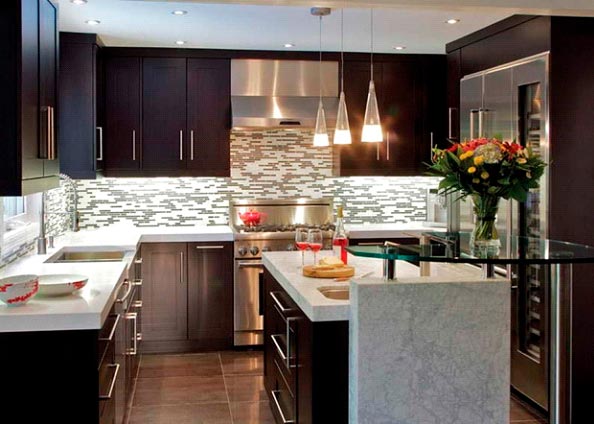 Source: https://www.pinterest.fr/mobalpa/
It's not that hard to make your small kitchen a convenient and comfortable spot!
See also:
8 Decorating Ideas to Spruce Up Your Kitchen
Marble: A Breath of Fresh Air in 2018