January 4, 2018
6 Tips for Organizing Your Entryway
It's not always easy to properly organize an entryway so that you have a place for coats and shoes. There are tricks for creating an entryway that is as attractive as it is functional. Here are six tips:
1. Choose your storage
When designing an entryway, one essential element is a shoe cabinet. Furniture designed to store shoes does exist, but you can also use a ladder, stacking boxes or a wall mounted display. And don't forget a coat rack. There are several models to choose from: freestanding, wall-mounted, cabinet, hanging, etc.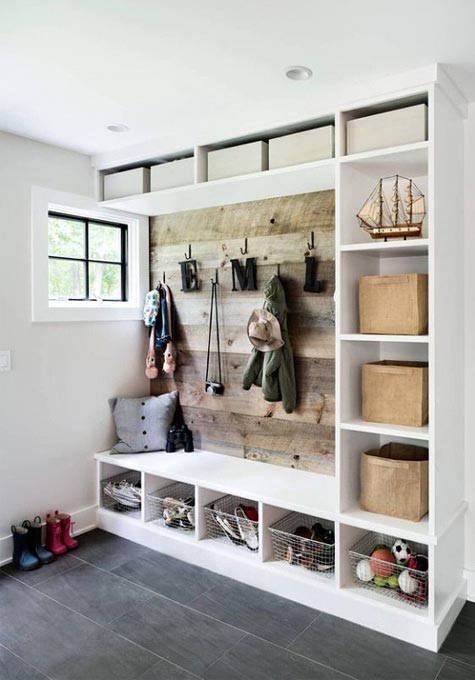 Reference: https://fr.pinterest.com/bloglovin/
2. Use your imagination
It's important to clearly define the space that will be used for storage in your front entrance. Since a designated storage space does not always exist, you may have to create this space yourself. Make use of existing walls by installing hooks, shelves, a magnetic board or racks. Finally, remember to have a spot for your keys, the umbrella, etc.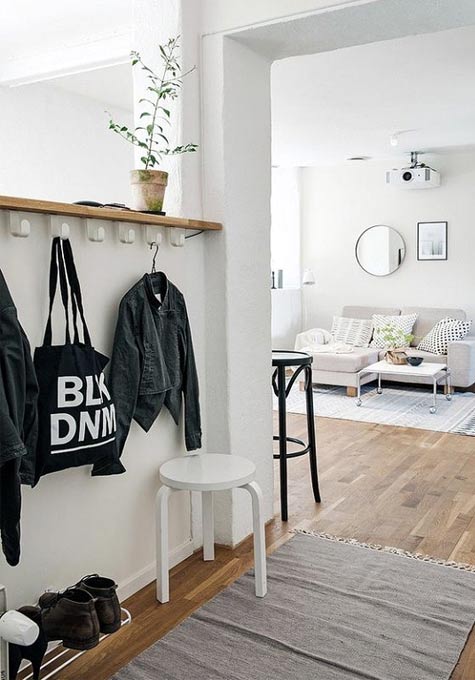 Reference: https://fr.pinterest.com/source/decouvrirlendroitdudecor
3. Install some seating
If you have enough space, arrange a place to sit down. It's great for both children and adults. You can quietly put on your shoes or boots, or wait patiently for the rest of the family. You can use a chair, a stool, an armchair or a bench. One tip is to use a trunk. Place a few cushions and accessories on top and transform it into a unique place to sit.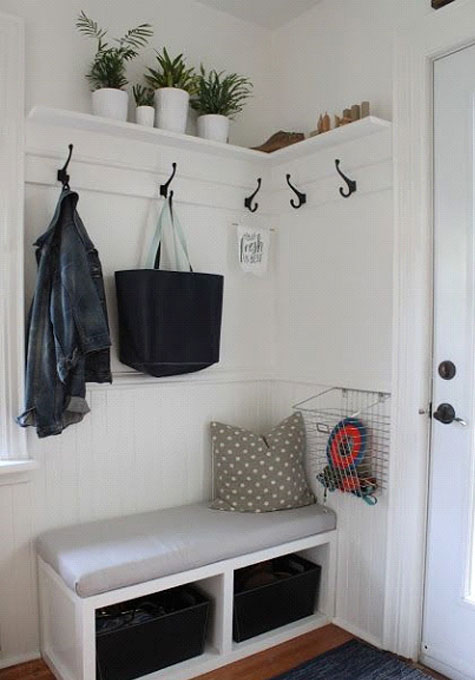 Reference: https://fr.pinterest.com/source/modernjanedesign
4. Mirror, mirror
Mirrors are useful for many reasons. Of course, a mirror in the entryway allows you to take a last look at your outfit before leaving the house, but it also visually enlarges the space and adds a decorative note. Choose a large mirror to make the room brighter, or decorate with several mirrors to create a unique look for your entryway.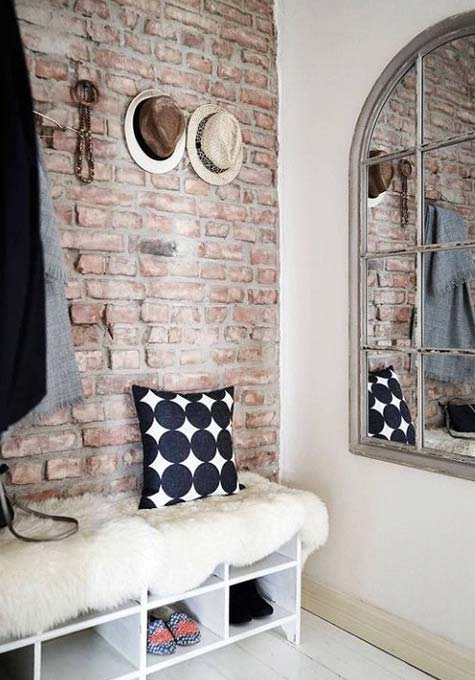 Reference: https://fr.pinterest.com/source/planete-deco.fr/
5. Add a decorative touch
It's important to pay particular attention to the front entrance since it is the first room that guests will see when visiting your home. Feel free to declutter the space and add a personal decorative touch. A carpet or throw rug will add warmth, while plants will provide visitors with a hint of nature when they arrive.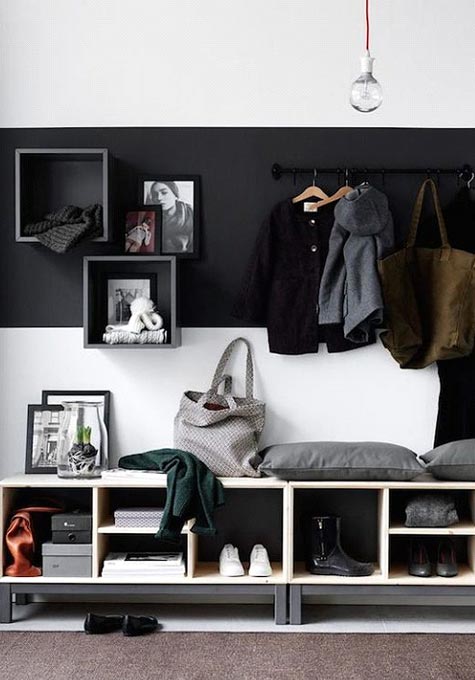 Reference: https://fr.pinterest.com/vosgesparis/
6. Adapt the lighting
To add a warm touch to your home, your entryway should have a lot of light. Use various light sources to create a room that is both welcoming and functional. Ceiling lights should be used as the primary source of light. In all cases, the lighting must be uniform and give the impression of brightness and space.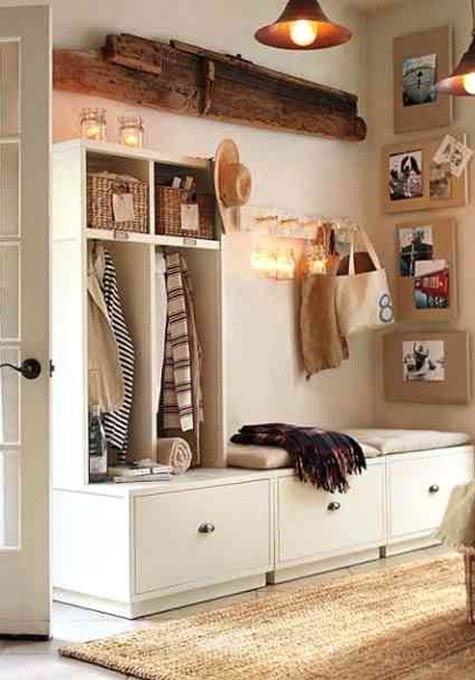 Reference: https://fr.pinterest.com/source/designmag.fr/
To create a practical and inviting entryway, choose a simple, well thought-out arrangement.
See also:
Tricks to Increase Interior Light