June 20, 2019
7 Tips for Maintaining Your Patio Furniture
With the warmer days of summer on our doorstep, we will soon be hosting parties and welcoming friends and family into our backyard. Now is the perfect time to get your patio furniture into shape so you can enjoy it for years to come. Here are 7 tips to keep your patio furniture looking like new

.

1. Store it properly

If you want your patio furniture to stay in summer shape, you need to store it properly during the offseason. A covered space is a must, so clear out your shed or make some room in the garage.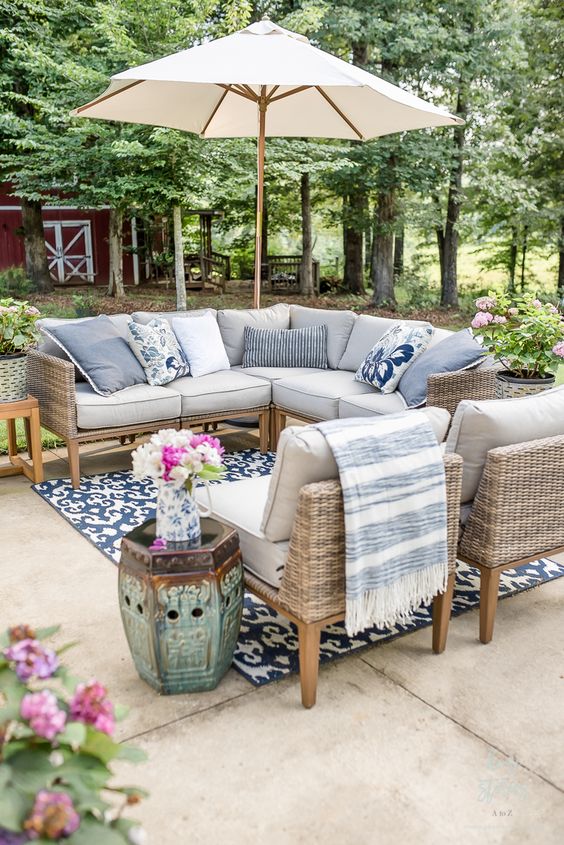 2. Keep it covered
The harsh rays of the sun can really take a toll on your patio furniture, leaving the wood brittle and fading the color of the upholstery. Covering your patio furniture when not in use will help to avoid sun damage.
3. Apply protective sprays
A quality protective spray is a must for long-lasting patio furniture, so choose a product that is designed for your type of furniture.

4. Watch out for wind
A sudden gusty storm could send your patio furniture flying, which can damage your home. Keep an eye on the weather and be ready to tie the patio furniture down or store it away until the storm has passed.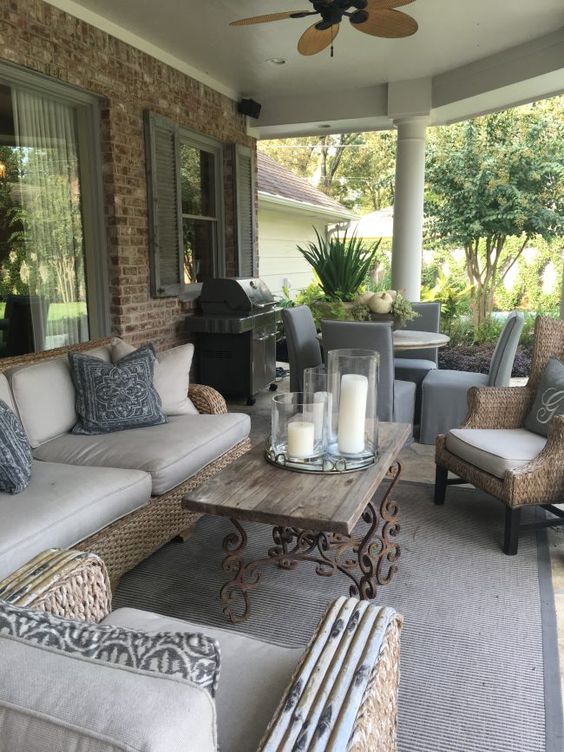 5. Use the right cleaning products
From rattan and wicker to wood and enamel, different types of patio furniture require different types of cleaners. Choose the cleaning products that work best with your type of furniture, and follow the instructions carefully when using it.

6. Wipe it down after every use
Deep cleaning is important for your patio furniture, but regular light cleaning can be even more critical. Keep a cleaning kit on the patio and wipe down the furniture after every use; this simple trick can extend the life of your outdoor chairs and tables.

7. Clean up spills right away
Spills are a fact of life for patio furniture, one that is difficult to avoid. When spills do happen, cleaning them up right away could save the upholstery and protect the wood or metal.

Patio furniture can make your summer better, but it's important to care for those chairs, tables and accessories properly. The tips listed above will keep your furniture looking great so that you can enjoy it season after season.
See also :
Setting up Your Balcony or Terrace
Tips for Choosing a Solarium
Outdoor Furniture: Choosing the Best Material