December 19, 2016
Choosing a Front Door
Because of its location at the front of the house, a front door is anything but discreet. When making your choice, it's important to consider its style (classic, modern, design), safety standards and material (wood, PVC, aluminum, etc.). Here are some tips to guide you.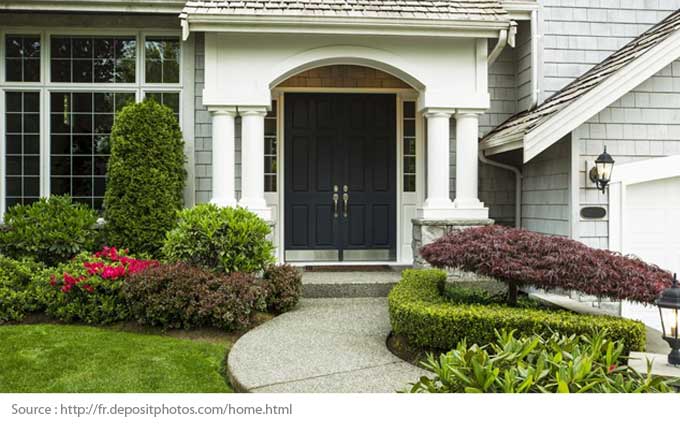 What material to choose?
The type of material you select should depend on the door's style. Here's some information that will help you decide.
Wood
If you're looking for an authentic and timeless style, wood is a perfect choice. Wood front doors come in a wide range of models and different types of wood. They provide good thermal insulation and their safety record varies according to the quality of the wood. Wood front doors can easily be used in combination with other materials. Wood requires regular maintenance, usually a coat of paint every five years or so. Finally, the price varies depending on the quality.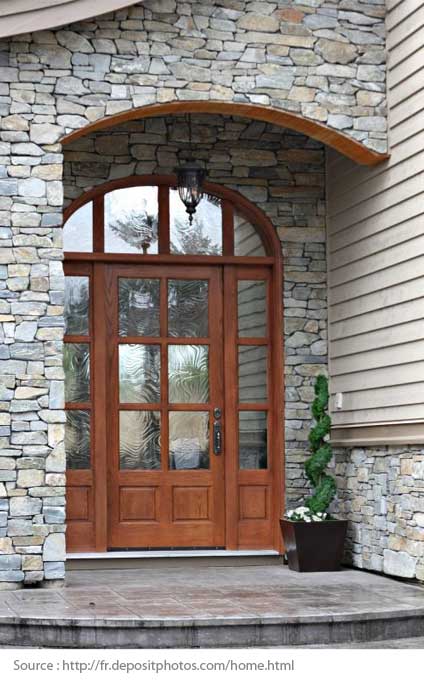 Aluminum
For a modern look, aluminum fits the bill perfectly and comes in a wide choice of models and colours. Lightweight and highly resistant, aluminum front doors boast an excellent safety performance. The only downside is that the thermal insulation is not very good unless you opt for a top-of-the-line model. Its price is relatively high, but it's very easy to maintain.
PVC
PVC is suitable for all types of homes and comes in a wide range of models and colours. It has an excellent safety rating if the door is reinforced with metal. Thermal insulation is very satisfactory and PVC doors offer a very good price/quality ratio. Seasonal cleaning is required.
Composite fibreglass
Composite fibreglass doors are found in all styles with a very wide range of colours and imitation wood. A high-tech material, it offers excellent safety and thermal insulation. Its price is generally on the higher side. Regular seasonal cleaning is required.
How much glass?
A solid front door without a glass pane provides optimum security, but does not allow any light to enter. A partial glass pane allows light to come in and adds to the door's style, while still providing a high level of security. If you want a full glass pane, choose an anti-theft option. This is an ideal door for allowing natural light into your home.
How much insulation?
Insulation in a front door is essential. It insulates against the cold and noise. For optimum results, it is best to have insulation in the glass, the lock and the frame, including the seals and door bottom. An efficient door must have the Energy Star certification.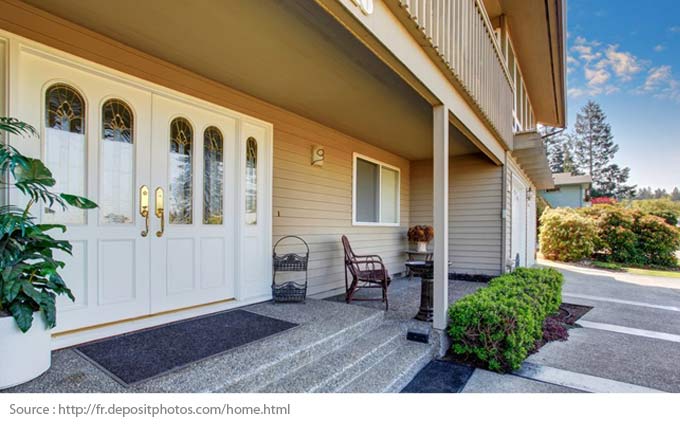 What style to choose?
Aluminum is currently the most popular material used in front doors, but it's important to first choose the style of your door based on the home's interior and exterior. Aluminum is generally used in homes that have a more modern style, while wood is used in more traditional homes. PVC also remains a safe bet, thanks to its many qualities.
Read more:
Gas Fireplaces: An Innovative Trend