May 21, 2018
Choosing Kitchen Tiles
Resistant and easy to maintain, tiles provide a multitude of options and can be used in virtually any kitchen: contemporary, rustic, classic or design. Here are some tips for choosing floor tiles.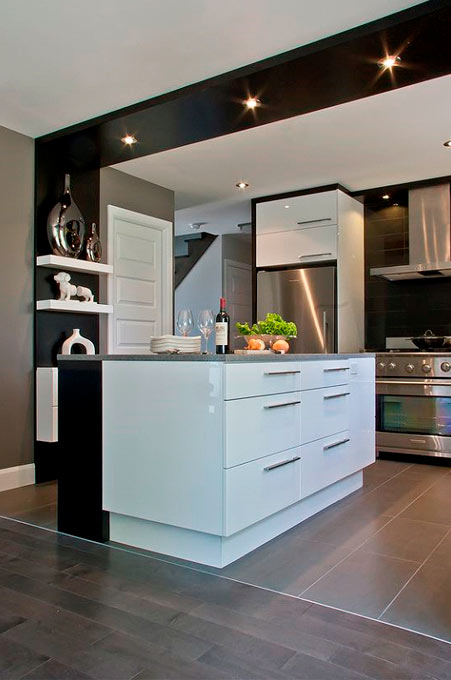 Source: https://www.pinterest.fr/source/cuisinesac.com/
Why use tiles in the kitchen?
Tiles have many advantages, as they are solid, water-resistant, shock-resistant and easy to maintain. They are therefore perfect for the kitchen – where spills, splashes and falling objects are an everyday occurrence.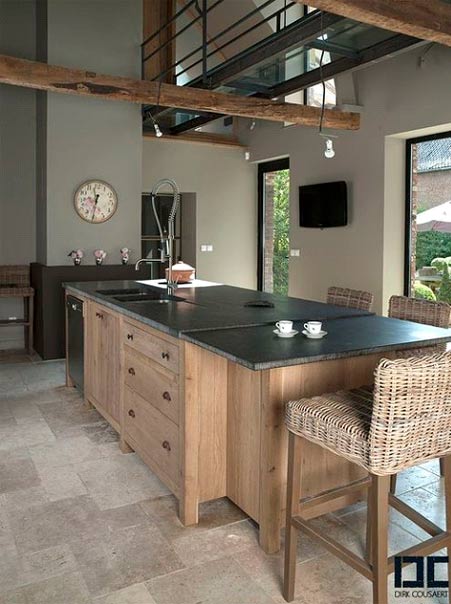 Source: https://www.pinterest.fr/source/bungalowclassic.tumblr.com/
Which style to choose
Tiles come in a wide range of materials, colours, textures and shades. Whether you're going for a natural look or a style that imitates wood, concrete or metal, anything is possible. Their different sizes, shapes, patterns and colours allow you to create very different looks. It should be noted that white tiles can appear dirty quickly, but light tones make the room feel larger. Also, a shine effect will brighten the room and be easy to maintain.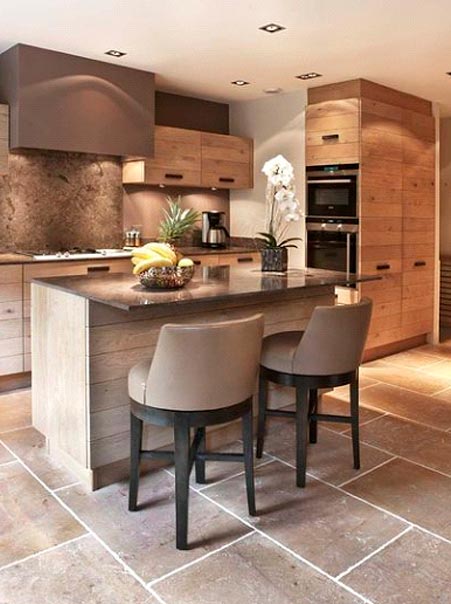 Source: https://www.pinterest.fr/cotemaison/
How to choose your tiles
To avoid making a mistake when choosing your tile, take into account its resistance to traffic, scratching and slipping. Find out how the tile needs to be treated or maintained, and ensure that its quality is right for your lifestyle. For a longer lifespan, have your tiles properly installed by an expert. Finally, tiles with a smooth surface are generally easier to maintain.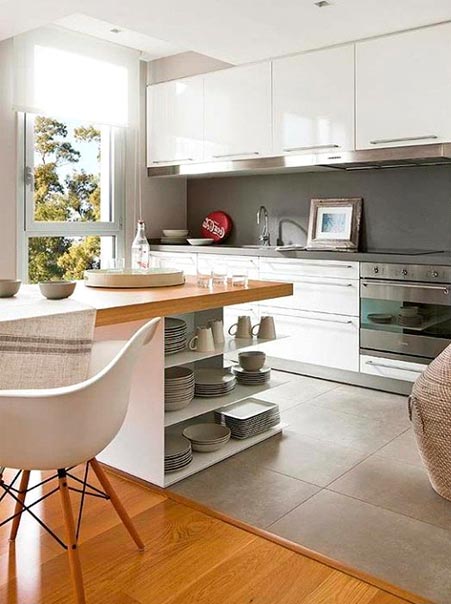 Source: https://www.pinterest.fr/dargery_kd14/
Before choosing tiles for your kitchen floor, take the time to compare the different products and consult with a professional!
See also:
Cement Tiles: It's Easy to Fall for Their Charm!
The Infinite Possibilities of Ceramic