September 14, 2017
Does the Colour Blue Increase a Home's Value?
It is said that a fresh coat of paint can increase a home's value. But according to a study conducted by the U.S. real estate website Zillow, it is the choice of colour that has a positive (or negative) effect on the sale price of a home.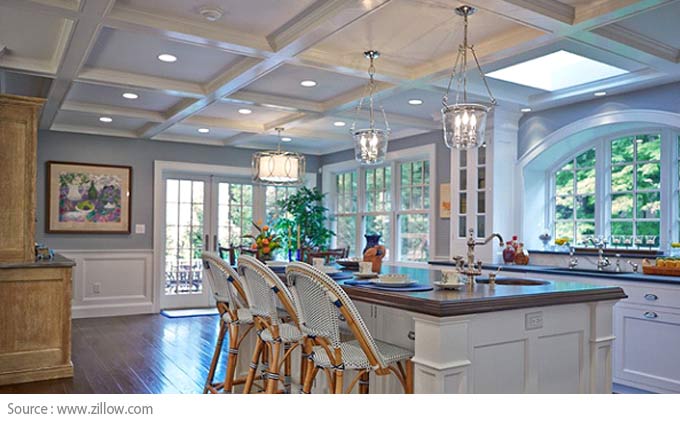 Zillow analyzed more than 32,000 photos of sold properties on its website to see which colours made a property's value increase or decrease. The study clearly shows that the colour blue has a beneficial impact on the selling price of a property.
According to Zillow, blue's positive effect can be explained by the fact that this colour creates an impression of grandeur in the home, but is neutral enough so that visitors can imagine themselves living there.
In contrast, some colours have a negative effect on the value of a home. Zillow's analysis shows that colours such as red, terracota or yellow cause a home to sell for less. A lack of colour and the presence of various types of white are other factors that hamper a home's selling price.
Here is a summary of the colours that add the greatest value to a property for the main rooms in a home. The amounts shown are averages for each room.

It is interesting to note that the same trends were observed in all areas of the United States.
For more information on the Zillow study, click here.
See also:
Choosing the right colour for your walls