August 26, 2021
How do you make furniture with wooden pallets?
As unremarkable as they might seem at first glance, wooden pallets can be used to make trendy, practical and even stylish furniture. Let your imagination run free by creating indoor and outdoor furniture in a variety of styles.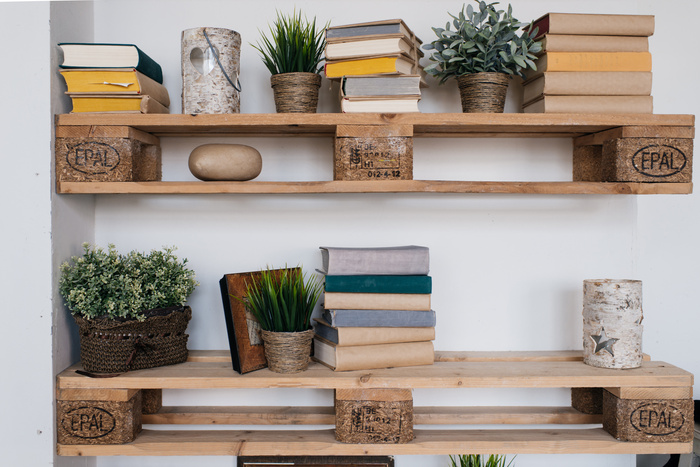 Advantages to choosing wooden pallets
Easy to find and generally free, wooden pallets make an ideal recycled raw material for furniture. They allow you to add a personal touch to your decor and are suitable for any style (avant-garde, minimalist, rustic, vintage, etc.). The wood can be stained, painted and varnished, or even taken apart to create other shapes. The furniture you make with this eco-friendly material can be used in the bedroom, living room, family room, bathroom or even out on the deck.
Note: Avoid using pallets that have been pre-treated with a chemical wood preservative.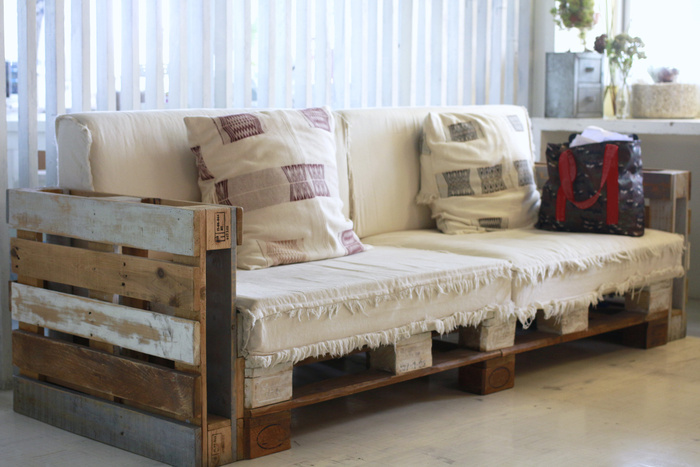 Ideas for DIY projects
With a bit of imagination and ingenuity, you can create a wide range of furniture and decorative items. For example, you can make a coffee table, kitchen island, wardrobe, or a bed frame and headboard. And, of course, they can be used to make shelves, cupboards, a workbench, lawn furniture and even swings for the kids. To impress your guests, create your own bar or wine cellar. Pallets also happen to be ideal for creating a wall display for photos, candles and souvenirs. For a little more originality, you can add your personal touch by artistically applying stencils, coiled rope, painted patterns, etc.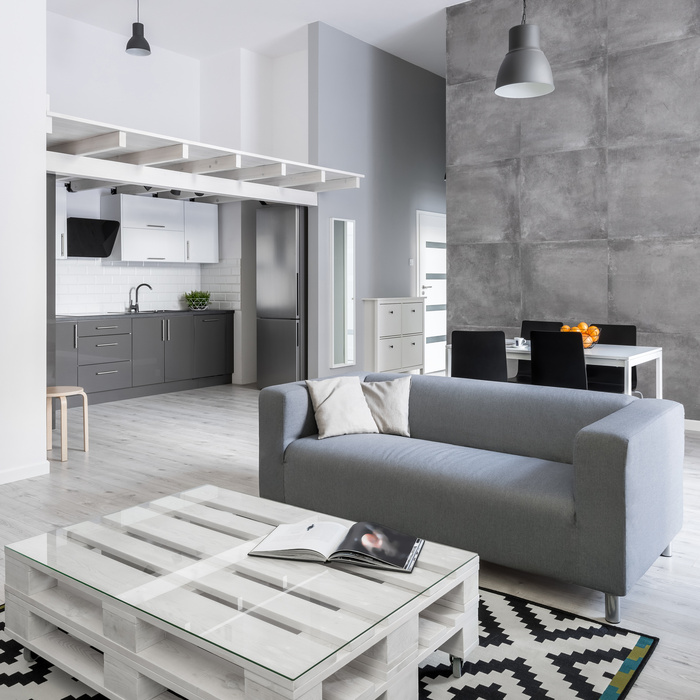 What are the easiest types of furniture to make?
Coffee tables and couches are two of the easiest DIY projects using wooden pallets. To make a coffee table, simply stack two pallets, sand the exposed surfaces and add legs (secured with glue, screws or nails). For a couch, stack several palettes (with even surfaces) on the floor and add some thick cushions for the seat and back. The only thing left is to decide whether you want to paint, stain or varnish the wood.
Note: If you decide to remove some of the boards, be sure to also remove all the nails.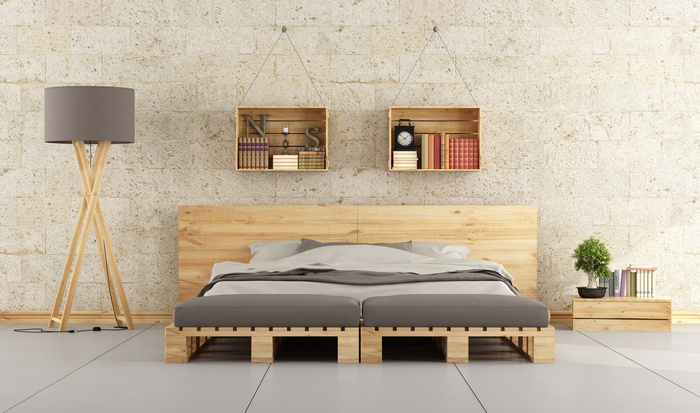 How do you clean and maintain wooden pallets?
If the wood doesn't seem very clean, you can use a pressure washer with a stiff brush to thoroughly clean the wood surfaces. You can add a bit of white vinegar to the water as a disinfectant. As for maintenance, dusting them occasionally is generally enough. To remove stains, use a little Marseille soap in warm water. Lather, rinse and allow to dry completely.
You'll find that there is an impressive amount of free online DIY tutorials with instructions on how to make various pieces of wooden pallet furniture.
---
Are you passionate about real estate? Subscribe to the Centris.ca newsletter now.
See also:
Minimalism: what do you really need?

The Hygge Trend: Comfort in Your Decor