December 14, 2021
How to choose a living room rug
Is your living room decor in need of that little extra something? Have you considered a rug? It's practical and can really heighten your decor!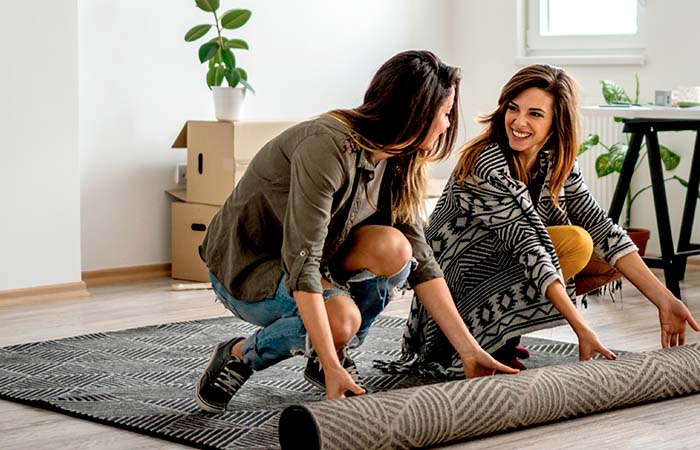 A rug can lessen the sound of footsteps and keep your feet warm no matter what room it's in.
It's a great way to add a touch of colour and enhance your living room decor, with bold patterns that bring a different vibe to the room.
That said, a rug that's half hidden under the couch or whose shape doesn't suit the room's layout can spoil the effect—or worse.
What style is best?
Even the most gorgeous rug won't suit your living room if it's the wrong style. When shopping around, think about the effect you're after.
If you have a minimalist decor, go for a style that will inject some life into the room. If, however, you have a colourful decor with a lot going on, choosing a rug with a more subtle style can bring some balance.
In short, don't think of it as a stand-alone feature, but more how it can fit in with various elements, such as chairs and cushions.
Which colour is better?
This all depends on the style you're after. Just remember that stains aren't as visible on dark colours.
If your living room sees a lot of foot traffic, opt for a darker shade. On the other hand, if your living room is small, a lighter shade will help give it a more spacious and open feel.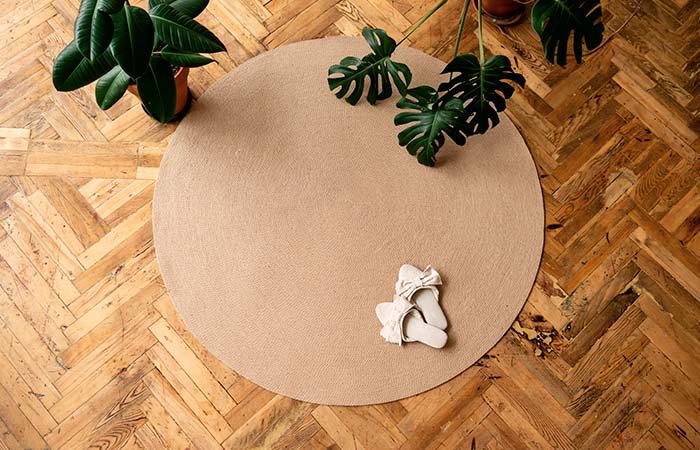 Is shape important?
Like all decor elements, the shape of the rug should match the living room decor and look of your furniture.
For example, if you have a feature table in the centre of the room, a round rug could enhance the contrast it brings.
A living room can accommodate several rug shapes, as long as they are suitably sized.
Big or small—does it matter?
If you want to cover a large area, be sure to leave some space between the rug and the walls.
If you want your rug to occupy the middle of the room without being trapped under armchairs, make sure it's big enough to walk past trouble-free. For example, a round carpet under a round table could become very annoying if it keeps getting caught under your feet or chair legs.
As a rule, the size will depend on the layout of the room. If your living room is small, opt for an area rug. Similarly, if you have a large living room with huge sofas, choose a larger rug to go with the furniture.
What is the best material?
While natural fibres such as cotton, wool, linen or bamboo may be more pleasant to the touch, they will set you back more.
Cheaper synthetic fibres have the advantage of being easier to maintain, but they are often less resistant.
Which one to choose? If you can afford them, rugs made of natural fibres or even leather add a touch of warmth to your decor.
That said, synthetic fibres now come in patterns and styles that are just as easy on the eye.
Refresh your decor
Choosing a rug is an opportunity to refresh your living room decor and give it a whole new feel. Let your imagination run wild!
---
Are you passionate about real estate? Subscribe to the Centris.ca newsletter now.
See also:
Tips for decorating a child's room
Choosing an accent chair to suit your home
Interior design: Rethinking space