August 8, 2016
Kitchen Counters: Colours, Patterns, Materials, Etc.
An essential element in any kitchen, countertops are subject to intensive, daily use. They must therefore meet several criteria such as durability, look and price.
Today's kitchen counters come in a variety of colours, patterns and materials: laminate, granite, wood, glass and many others. Here are a few tips to help you make the choice that's right for you.
The creativity of laminate
Very economical, laminate countertops are definitely the ones that come in the widest variety. With a wide range of colours, patterns and effects, laminate can effectively mimic wood, concrete, stone or stainless steel, and is suitable for all kitchen styles. It is stain resistant and water resistant thanks to its water repellent protection, and is easy to maintain. A laminate countertop offers an excellent price/quality ratio. However, be careful not to place a hot dish or pot on it, and don't cut directly on its surface.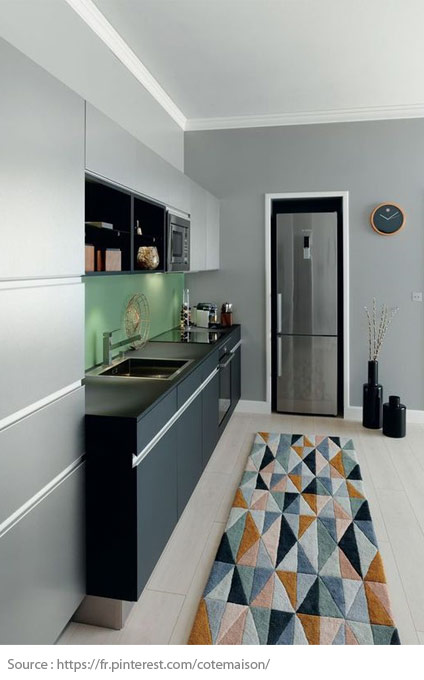 The warm look of wood
Robust and natural, wood countertops can be part of any kitchen. They are resistant but they do change over time. They also need to be sealed or oiled regularly to protect them. Their thickness and substance (pine, oak, bamboo) define the style, strength and price. They blend perfectly well with other materials such as glass or stainless steel. It should be noted that they are vulnerable to heat.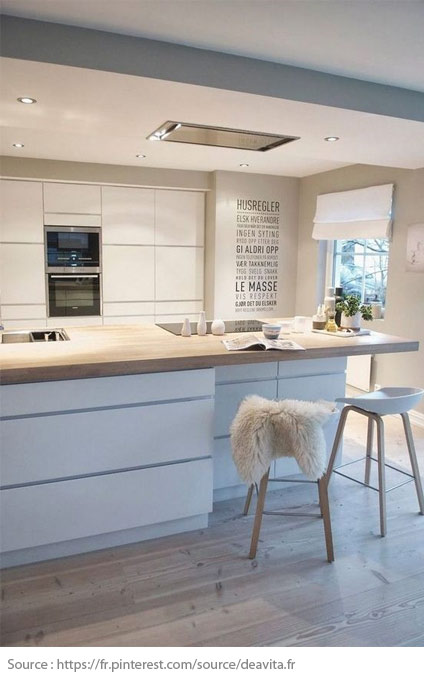 The strength of granite
Granite countertops are known for their durability and reliability. Granite comes in a wide range of colours and finishes (matte, smooth, polished or roughened). It is resistant to water, heat and cuts. Its easy maintenance – a sponge will suffice – makes it easy to keep clean and hygienic. The one downside is its expensive price.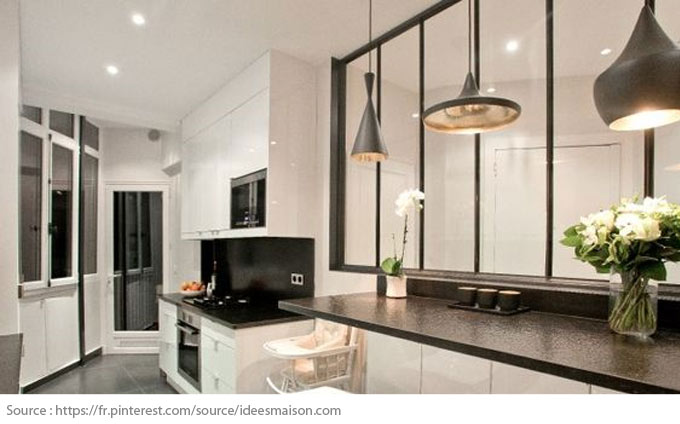 The sturdiness of Corian
A new player on the market, Corian is a material composed of acrylic resins and mineral powders. Ecological and very aesthetic, Corian is resistant to shocks, stains and water. It combines the strength of marble and the smoothness of silk. It is found in a beautiful palette of colours that can be modified to suit your tastes. However, it is not particularly resistant to heat, cutting and chemical products. As a high-end product, Corian is also quite expensive.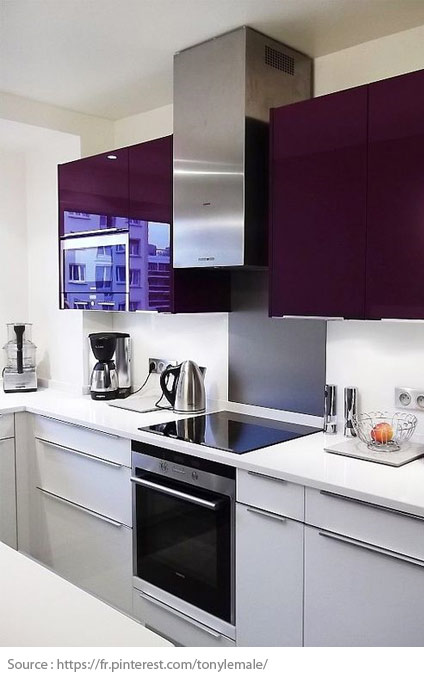 The trendiness of glass
Elegant and bright, glass countertops are making their mark in today's stylish kitchens. A natural product, it is durable and easy to keep clean and sanitary. It is resistant to stains and water because it is non-porous, which also makes it easy to maintain. Glass countertops come in a fairly complete range of models and finishes, but beware, they can scratch or chip. Its price is about average.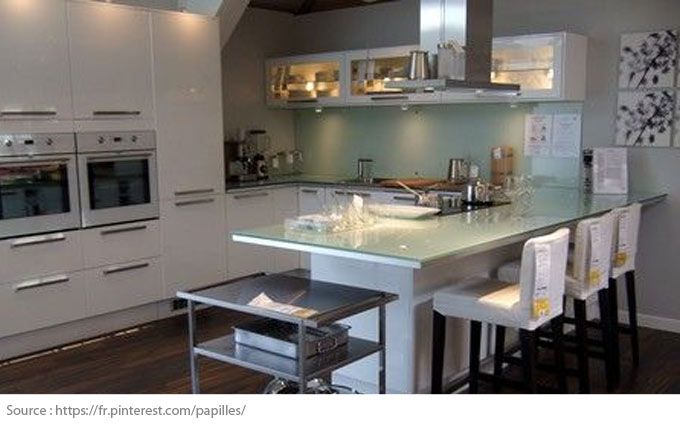 Stainless steel: the choice of chefs
Stainless steel countertops are a popular choice, as they can easily integrate into any kitchen. They are resistant to water and heat, but do scratch over time and lose their shine through natural wear and tear. They can be maintained with vinegar and a cloth. Price: expensive.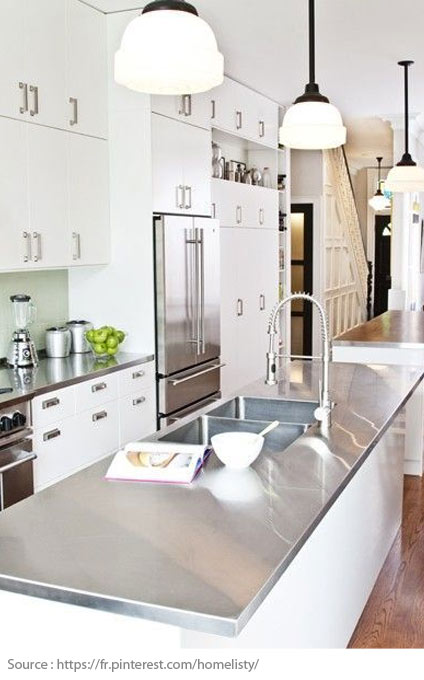 Setting the tone with concrete
Concrete is already widely used for walls and floors, and is now making its way to kitchen counters. It is very solid but must be protected with several layers of sealant so that it doesn't absorb water. You can find it in many colours and effects, allowing it to integrate well into all styles of kitchens. It's easy to maintain on a day-to-day basis but must be sealed every year. Although its price is becoming more reasonable, it is still quite high.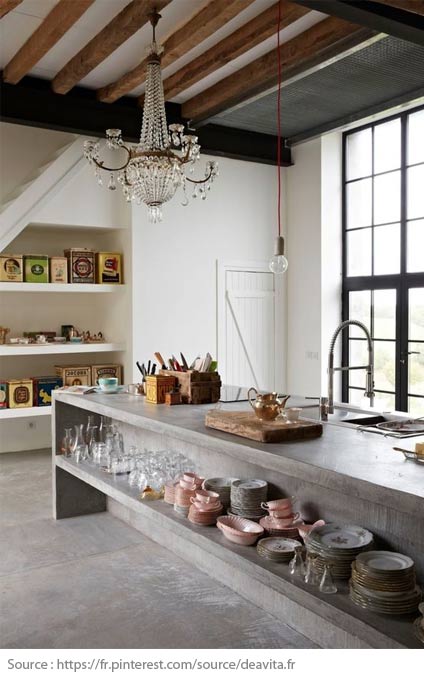 If you plan on breathing new life into your kitchen counters, make sure to look into the different materials, prices and colours that are now available on the market!