September 19, 2018
Mixing Neutral Colours in Home Decor
If you love the simplicity of a neutral colour but want to inject new life into your home, instead of adding a bold accent colour, try using a combination of neutral hues to maintain a serene and natural look.
Ways to Combine Neutral Colours
Living room
Start with white walls and then add a dark grey accent to one wall – ideally the wall behind your sofa or your fireplace. Choose lovely beige-toned furniture with grey and white accent pillows. An area rug with a mixture of grey, white and beige will look great in the middle of the room. To complete the look, hang grey curtains on the windows that match the grey on the accent wall.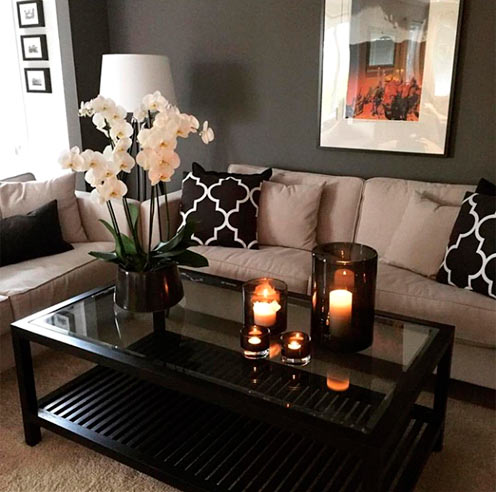 Source: https://www.pinterest.fr/pin/29766047521960428/
Kitchen
For an elegant start, choose a light grey shade for the walls. Clean, white cabinets will make the room look spacious and provide a contemporary flair. For your island, select a light-coloured wood for the cabinetry to add contrast. Choose a glass backsplash with small white, grey and beige tiles. A dark grey countertop will tie the whole look together.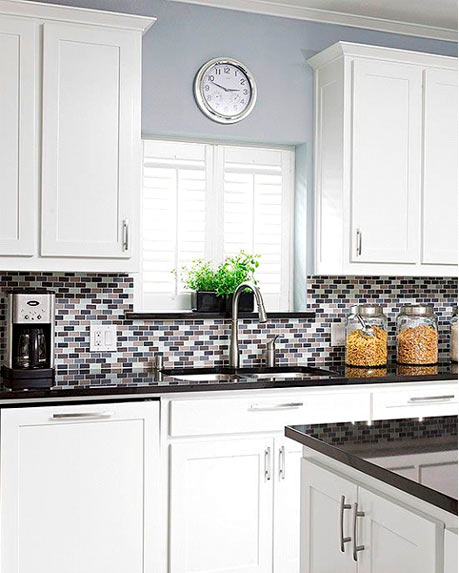 Source: https://www.pinterest.fr/pin/56787645278721444/
Master bedroom
Soft beige walls are always a great option. You can choose a slightly darker brown for the wall behind the headboard. Place a grey bench along the footboard. Beige and white bedding with a mixture of white, beige and grey pillows will create a warm and calming effect. If you have space, why not include one or two grey chairs in one corner of the room with a white accent table between them?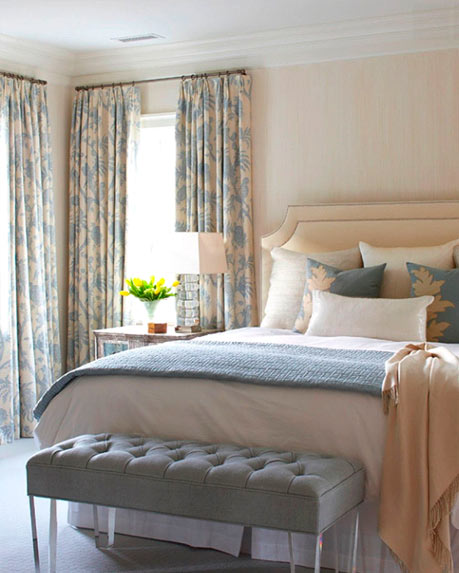 Source: https://www.pinterest.fr/pin/453034043745642810/
Master bathroom
White always looks marvelous in any bathroom. To break up the colour, opt for a marble vanity top with lots of grey veining. Go with a light wood for your cabinetry and purchase bath towels in a beige tone to match. Plain white flooring or tile with a minimal amount of veining to match the vanity top will work best.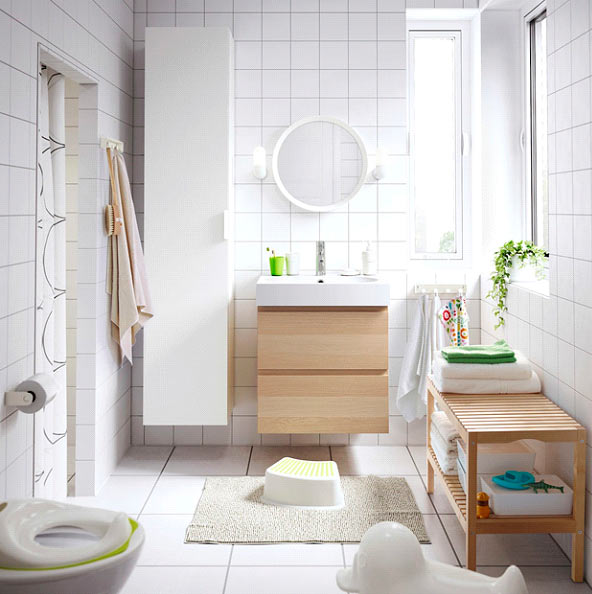 Source: https://www.pinterest.fr/pin/536280268113783175/
Neutral colours are a fabulous choice for any home. They're easy to find and match. Combining two or more neutral shades will keep your home from looking stark and produce a result that everyone will enjoy.
See also:
Creating an Attractive and Warm Interior
Want a Stylish Kitchen? Go Grey!