May 16, 2016
Outdoor Furniture: Choosing the Best Material
Outdoor furniture is available in a multitude of different materials: wood, wicker, rattan, wrought iron, aluminum, etc. Whatever your choice, the right outdoor furniture makes it a pleasure to enjoy warm, sunny days on the patio or in the garden with friends and family. Here are some tips to help you choose.
Wood
Wood is a natural, warm material, and can be used either on the patio or in the garden. It is weather-resistant, especially the exotic species such as teak or iroko. However, watch out for large knots that can weaken the furniture. Wood can be treated to maintain its beautiful original colour. Of course, prices vary depending on the quality and thickness.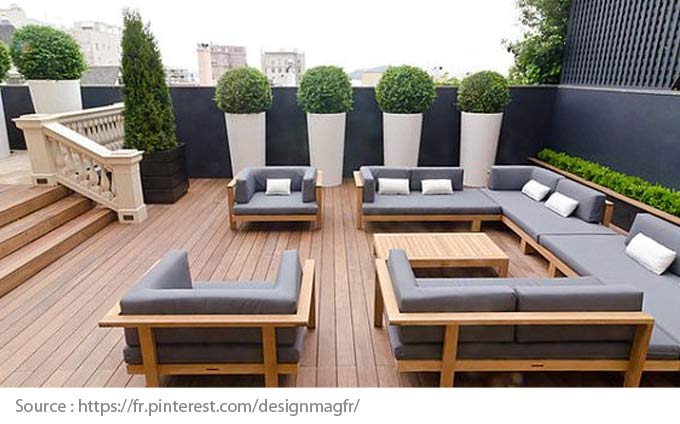 Rattan
A natural fibre, rattan is a timeless material. Sensitive to both moisture and sun, it needs to be protected by a water-resistant coating and a cover. Rattan is a solid, durable material. For increased comfort, add a soft cushion or pad. Unfortunately, the price is a bit high.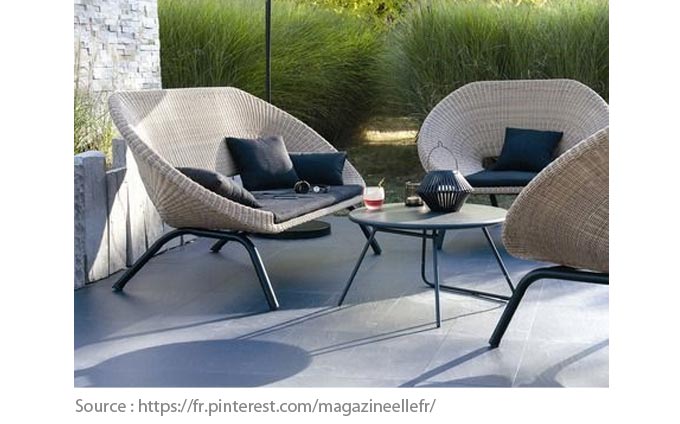 Stainless steel
A robust material, stainless steel lends a very contemporary look to gardens. It comes in various styles and colours. We love the modern, industrial look. It combines perfectly with wood or stone. It washes easily with just a damp rag and requires no special treatment since it does not rust. While inexpensive, prices do vary according to the quality of the product.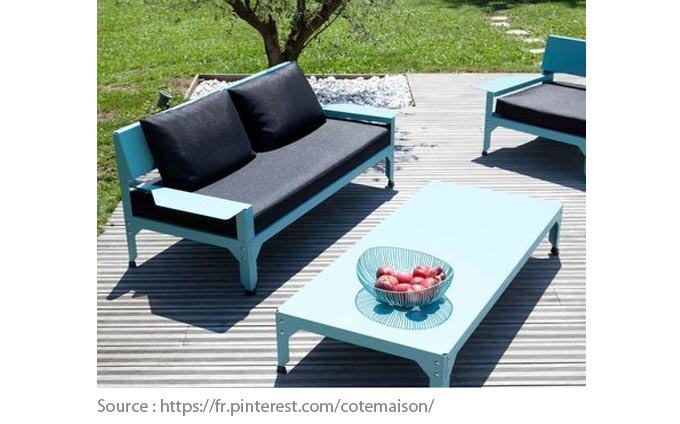 Aluminum
Often combined with other materials such as wood, glass or cloth, aluminum is a light-weight material, except for cast aluminum. Aluminum furniture is stylish, robust and can withstand the weather. Other colours are available other than the original. While it is easy to maintain and does not rust, it's best to cover or store it during the winter months. A small problem: the price is quite high.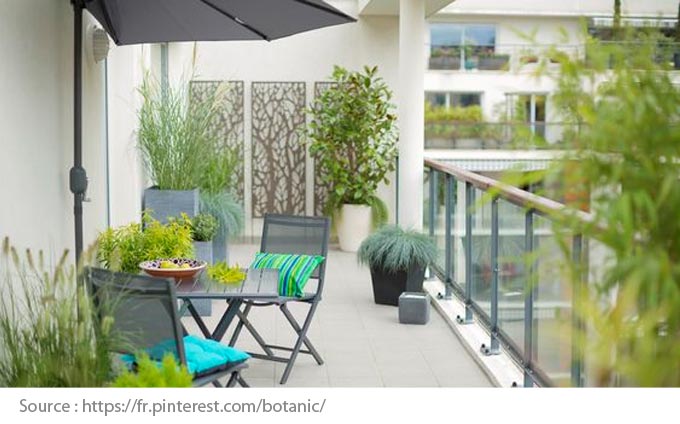 Wicker
A very fashionable material, wicker is found more and more in the garden. It has a modern look and is environmentally friendly since it is recyclable synthetic fibres typically woven around an aluminum frame. Comfortable and durable, wicker resists low temperatures, rain and insects. Of course, it is widely available in different colours and models. It should be mentioned that it must be treated for extra protection from UV rays. Big advantage: the furniture can be used both inside and outside. The price is relatively high and varies with product quality.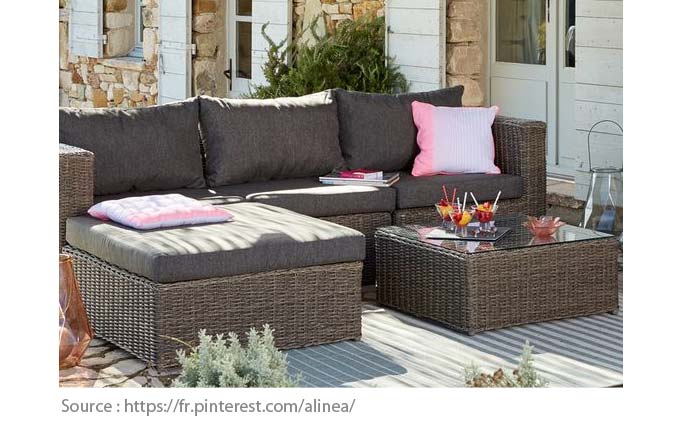 Textilene
This new material is more and more popular for outdoor living. A PVC-coated polyester fabric, it is both flexible and robust. Textilene is often combined with other frame materials, especially aluminum. It is treated to be UV-resistant, so colours will not fade in the sun. It is also easy to maintain. A wipe of a sponge with soapy water should be enough. Prices are quite variable.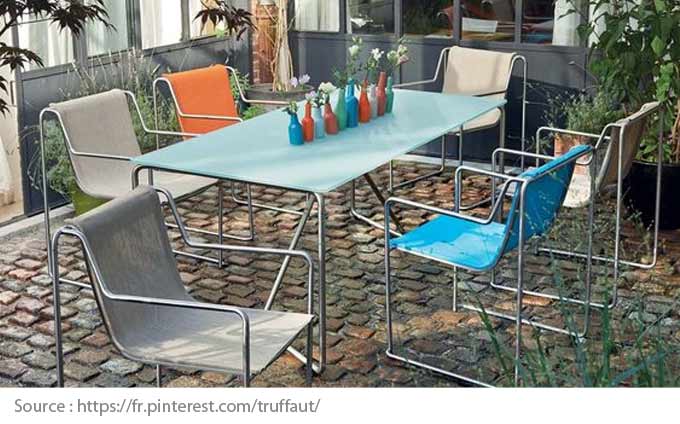 Plastic
The biggest advantage of plastic remains its price. Extremely light, it is more susceptible to weather conditions and heat. It is recommended that you choose a high-quality plastic if you do not want the outdoor furniture to fade with time or break too soon.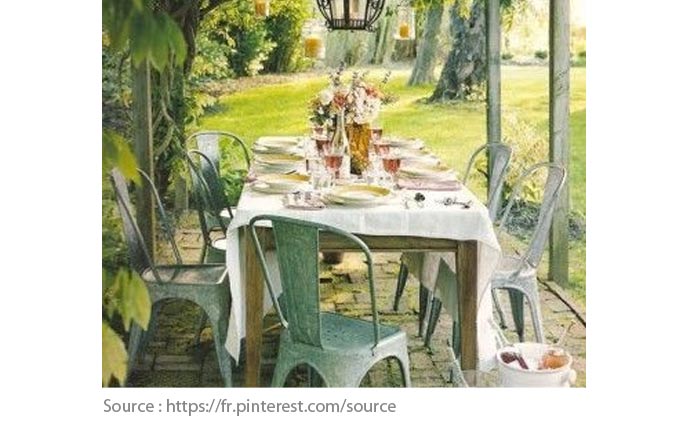 Traditional or trendy, outdoor furniture has become an essential element in our gardens and on our patios and balconies, and it certainly enhances our enjoyment of outdoor living.