July 10, 2017
Setting up Your Balcony or Terrace
Whether you're in the city or the countryside, once the nice weather arrives you'll want to show off your best balcony or terrace. Set up a living area, arrange some plants and create original lighting. Here are some tips to help you enjoy your outdoor space.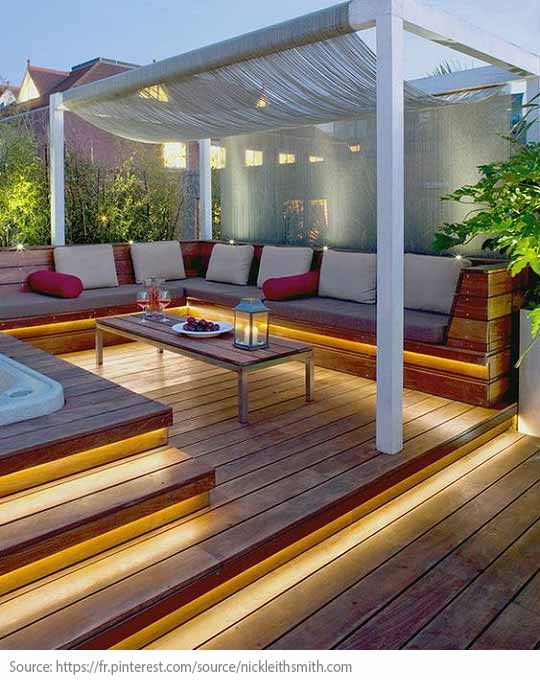 Determine the location
Depending on the size of your balcony or terrace, draw up a plan and evaluate your options: can you have an outdoor kitchen, where do you want your water access to be located, what direction does the sun come from? All these questions are important in creating a pleasant and practical space. Also, in the same way that you would leave enough room between sofas and tables in your living room, the same principle applies to a balcony or terrace as there must be enough room to move around comfortably.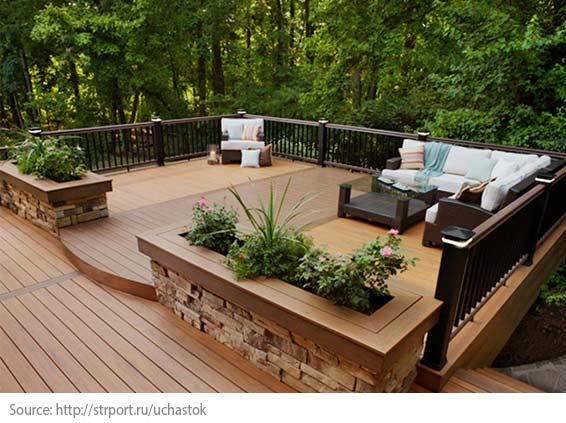 What about water and electricity?
Before creating your little corner of paradise, make sure you have easy access to water and electricity. Electricity is often present but if it isn't, you can have it installed quite easily.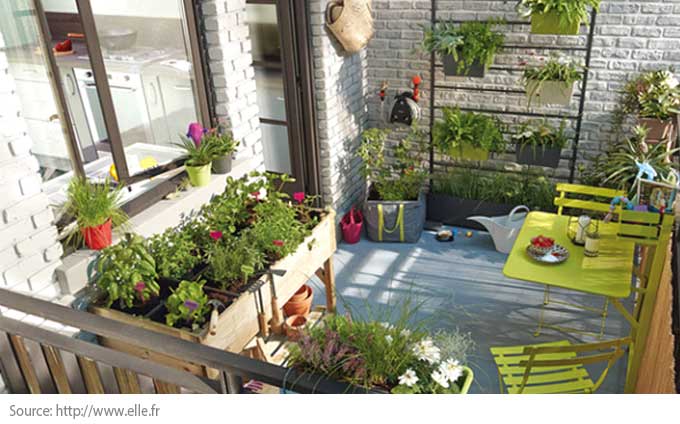 Choosing furniture
Because balconies and terraces are not as sturdy as solid ground, the weight of your furniture must be taken into account. Outdoor models are generally light enough, but remember to place the heaviest items near the home's facade. Choose weather-resistant furniture so that you don't have to bring it indoors every time it rains. Depending on your use of the space, feel free to integrate armchairs, lounge chairs, a table or a barbecue.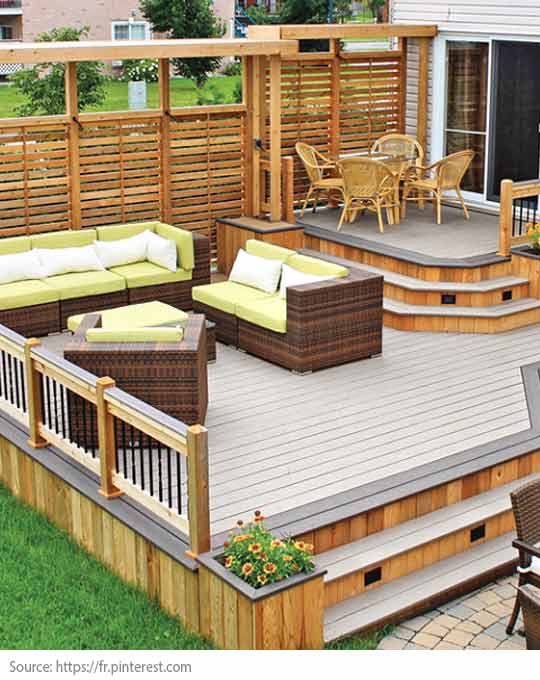 Close the space for peace and quiet
If you don't want your neighbours peeking in, it's a good idea to install a partition. There are different types: sheers, curtains, fences, trellises or simple plants. Choose something that fits with your personal tastes and the amount of space you have. It's also a good way to delineate your space.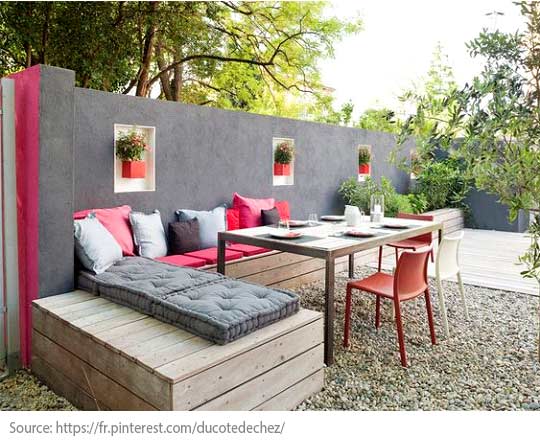 Think about lighting
If you want to spend long evenings on your terrace or balcony, you must have adequate lighting. Your lights can melt into the decor with spotlights that are embedded in the ground or you can go the opposite route with light garlands. For a designer look, use lights that are decorative balls or cubes. For a more festive style, lanterns are perfect, or for a more minimalist and intimate look, use lighting that involves candles.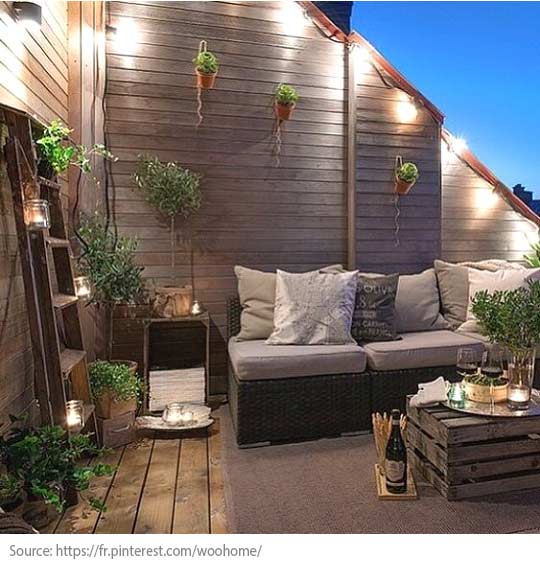 See also:
Outdoor Furniture: Choosing the Best Material