September 5, 2016
The Simple Elegance of a White Kitchen
Timeless and bright, a white kitchen is a sure bet… and an excellent investment! Here are some reasons why a white kitchen will never go out of style.
Impeccable
White is synonymous with cleanliness, which is essential in a kitchen. Because white makes the smallest spills stand out, your kitchen will always be spotless.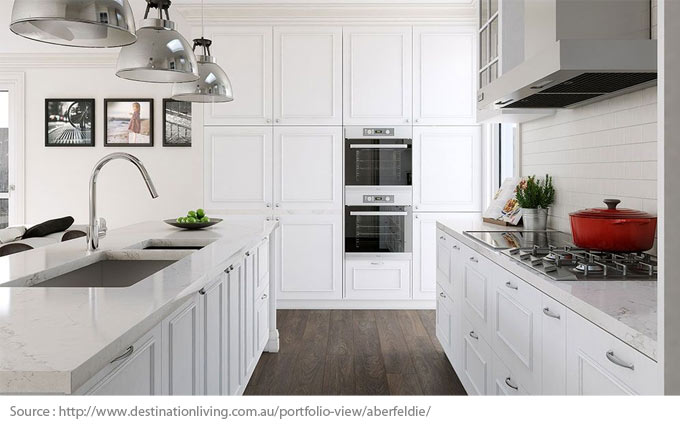 Affordable
A white kitchen inspires elegance and prestige, yet it is the most affordable colour. In fact, choosing white can lower your costs by half!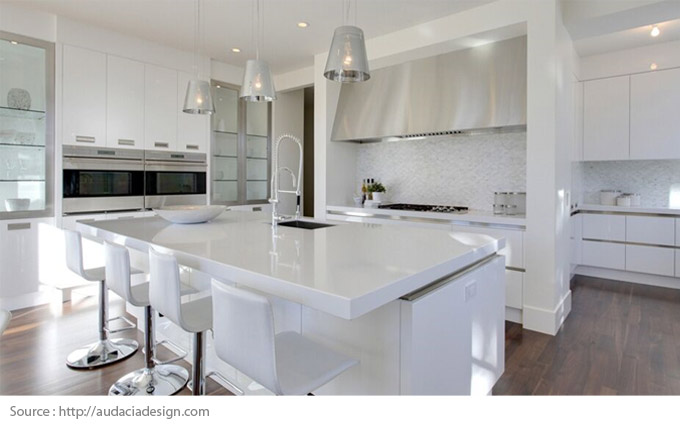 Spacious
Any room decorated in white will seem more open and spacious than it really is. And if there's any room in the house that needs to have a sense of space, it's the kitchen!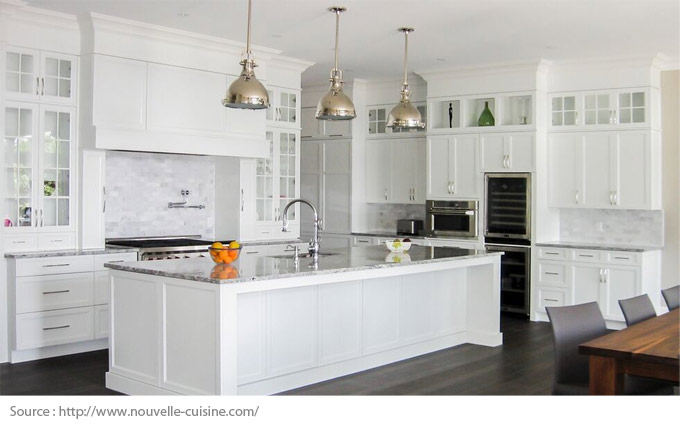 Bright
White reflects all colours of the spectrum and makes a dark kitchen feel bright and airy.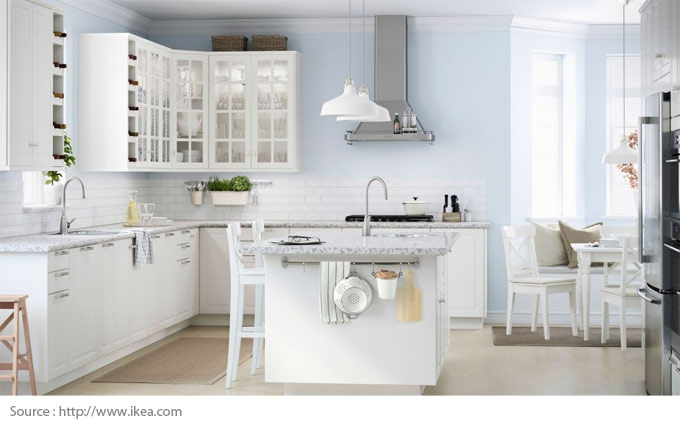 Timeless
The popularity of white is still going strong. While some colours come in and out of style, white remains timeless. It is therefore a good investment.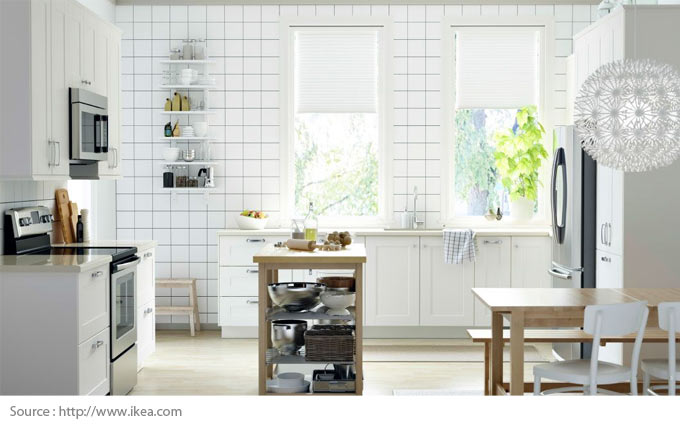 Creative
A white background will make your coloured accessories and favourite items stand out. Like an artist's canvas, it is an invitation for creativity and self-expression.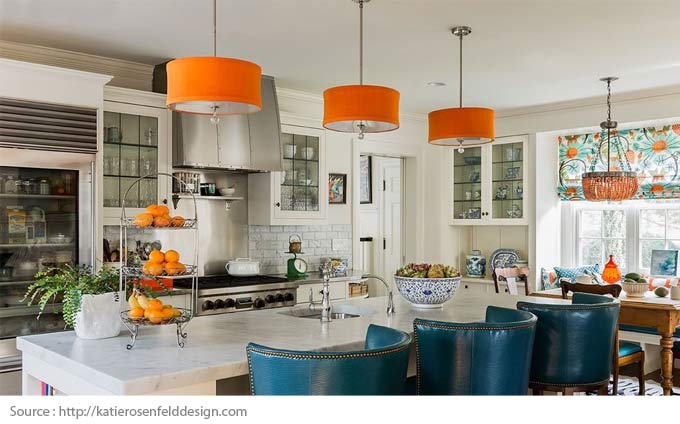 Versatile
With white, your choice of furniture, accessories and other finishing touches is virtually endless. White can be adapted to any style and is an ideal way to refresh a kitchen's look.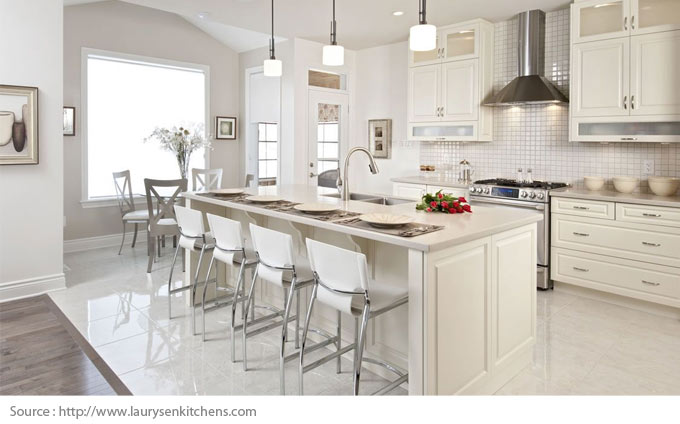 Nuanced
White comes in an indefinite number of shades, from the pure, sterile white of a modern kitchen to the creamy, warm white of a country kitchen.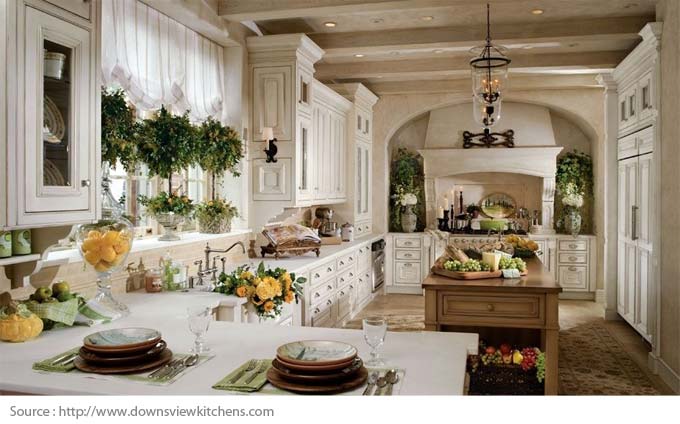 Expressive
The mouldings, details and textures of the furnishings and accessories give white depth and relief. It pairs well with stainless steel, glass, brick or natural wood.