September 10, 2021
What type of fence should you choose for your yard?
Are you thinking of installing a new fence or replacing an older one? To help you make a choice that you will be happy with, here's a quick guide to the types of fences available and some points you might want to consider.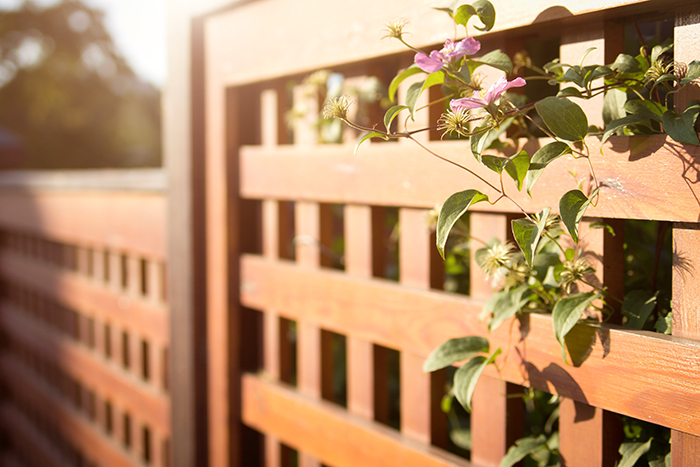 A few questions to start with
Before making your purchase, take some time to consider the following questions:
Why do you want a fence?

Are you looking for more privacy? Do you want to keep trespassers out? Is it because you have a

pool

? Do you have a dog(s) and want to keep them from getting out of the yard? Do you simply want to

keep your children safe at home

?

What's your budget?

There is, of course, a big difference in cost between a simple steel wire fence and a stone wall!

How much maintenance are you willing to do?

A chain-link fence is almost maintenance-free, whereas a wooden fence will require regular upkeep.

What style would best suit your house?

If you live in a heritage home, a chain-link fence might look out of place.
Another important step is to check with your municipality to find out what by-laws apply to the installation of fences. Some cities have strict rules pertaining to the types and height allowed as well as the distance from the street. If you have a corner lot, you probably need to set the fence back enough so that it doesn't obstruct visibility from the street.
You must also make sure the fence is placed within your property line.
One last detail, which is particularly important if you have a dog: the deeper the snow, the lower the fence. A height of four feet in winter may not keep your furry friend from getting out!
Many options available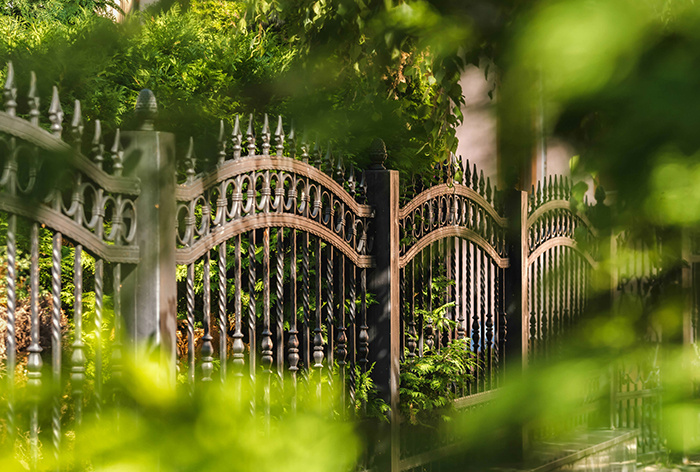 If you drive through surrounding neighbourhoods or the countryside, you'll see that there are many ways to fence a yard. Here are the main categories, from the least private to ones that offer the most seclusion.
Invisible
If your only goal is to keep your dog in the yard, why not forgo a physical fence altogether? An invisible fence is basically underground wiring installed around the perimeter of your property. Your pet wears a special receiver collar that trains it not to cross the line.
Country-style
As you drive through the countryside, you'll see that many fences are constructed out of logs or wooden planks. For rustic appeal, this type of fence is perfect and not too expensive to install.
Chain link
Also called a frost fence, this type is relatively inexpensive, practical and requires little maintenance. For added privacy, plastic slats can be inserted to keep others from looking through your fence. These aren't the prettiest fences, but they do the job at a reasonable cost.
Wrought iron
A wrought iron fence can add a touch of elegance to a property. But it is quite expensive. It also requires regular maintenance.
Aluminum or steel
Galvanized steel or aluminum railings are popular because they are stylish and fit well with wood. These same materials also make great fences, but they can prove costly.
Wood
There are many styles of wooden fences to choose from, including braided (woven) wood panels. Because they are made of wood, you can also choose a finish and stain that will blend with your home's colour scheme. But these fences require a fair amount of maintenance, precisely because they are made of wood! Wooden fences are also more expensive than wire mesh fences.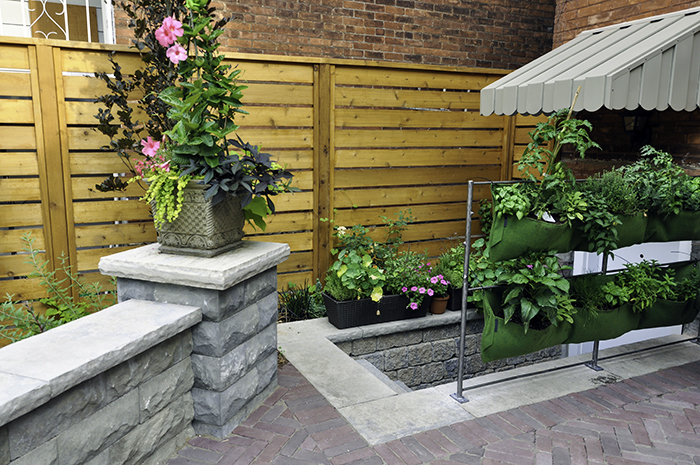 PVC
PVC is practical and easy to clean. It is very versatile and you can choose the colour you want. However, the vinyl gets dirty easily and doesn't have such a long lifespan.
Composite
Made from a mix of resins and wood pulp, this material is used to produce long-lasting fences in a variety of styles. They can provide you with privacy while creating the look you want.
High or low walls in stone or concrete
This option may cost more upfront but it doesn't require much upkeep. Concrete is the cheaper of the two but requires more maintenance if you choose to paint it.
So, what type of fencing will you choose?
---
Are you passionate about real estate? Subscribe to the Centris.ca newsletter now.
See also:
Setting up your backyard BBQ area
Choosing a Renovation Professional