June 16, 2022
Looking for a rental cottage? Check out Centris.ca!
Want to rent a cottage, but don't know where to look? Simple! Search "cottage for rent" on Centris.ca. Here's how.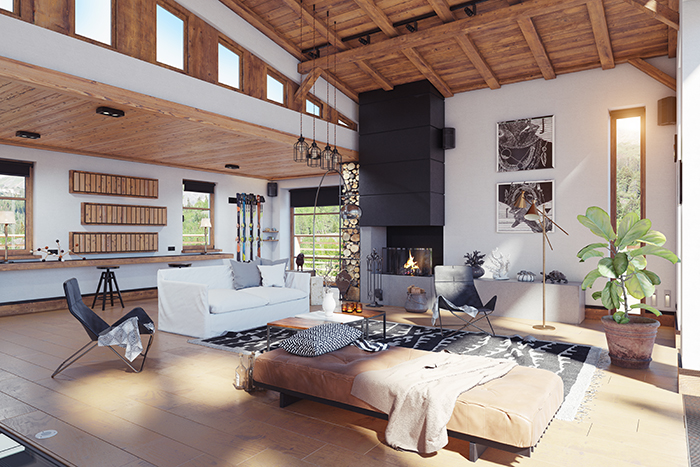 Step 1
Go to centris.ca. The property search field is in the centre of the home page:

Step 2
Select "For rent" in the drop-down menu to the right of the search field.

Step 3
Select "Filters" to access the sub-menu.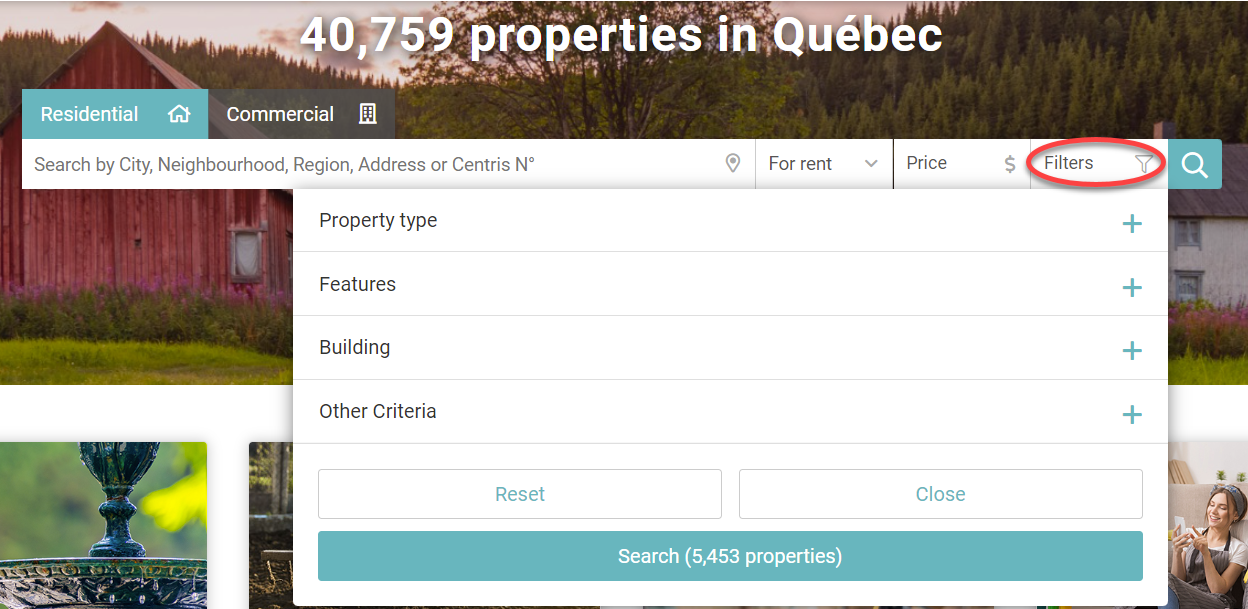 Step 4
Click on the "+" sign beside "Property type." Check the box beside "Cottage."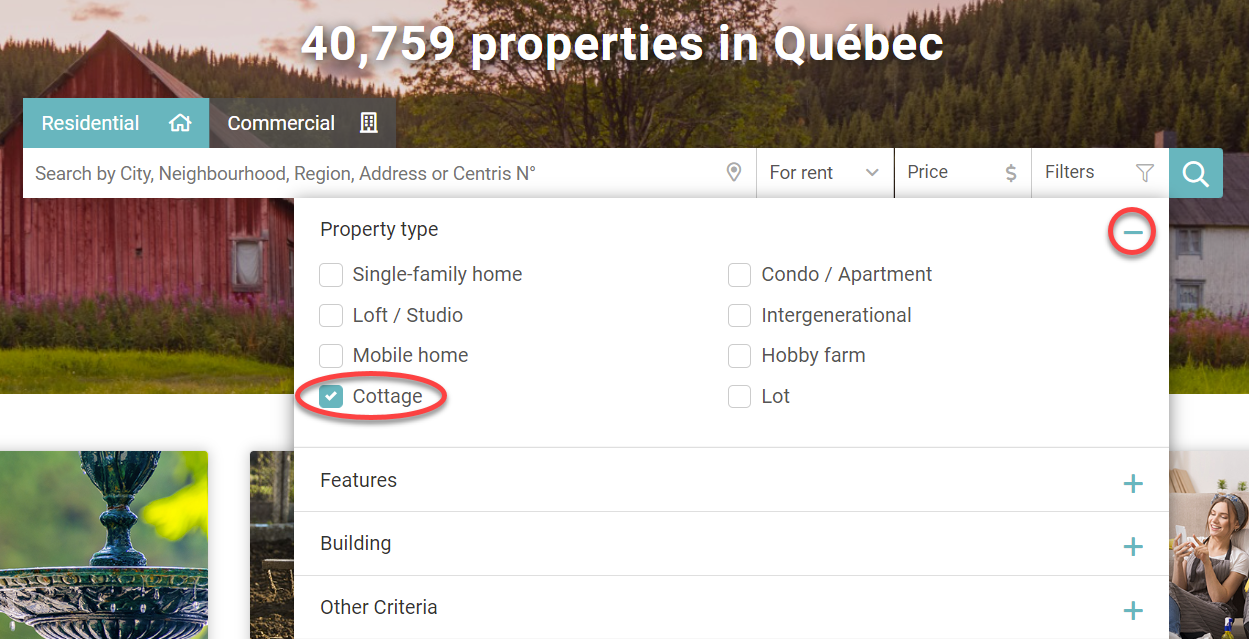 Step 5
You can then scroll down to click on "Search," or further refine your search. Would you prefer a cottage on the waterfront? Perhaps you'd like to rent a cottage with a pool?
Click on the "+" sign beside "Features." This menu offers cottage options such as being on the waterfront or waterfront access.
Selecting "Resort" in the same menu can bring up houses as well as condos, perhaps overlooking a ski slope or golf course.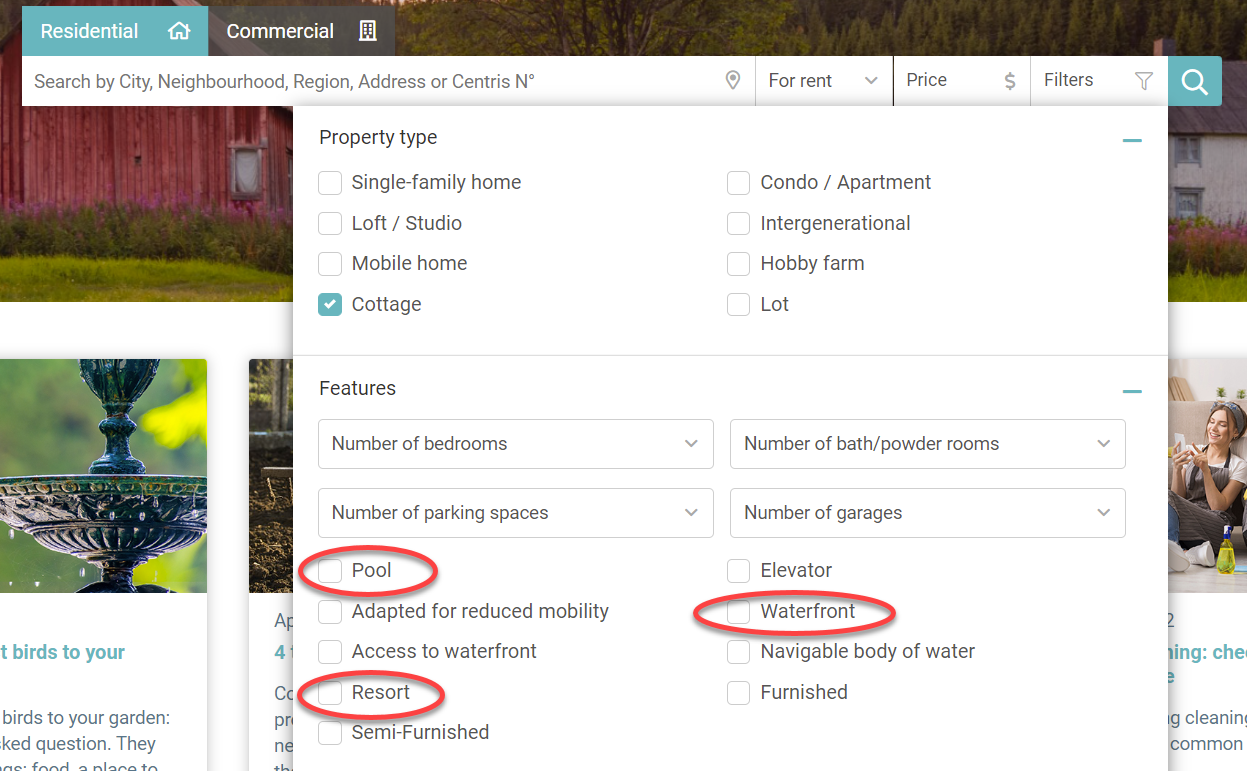 Rental cottage search results on centris.ca: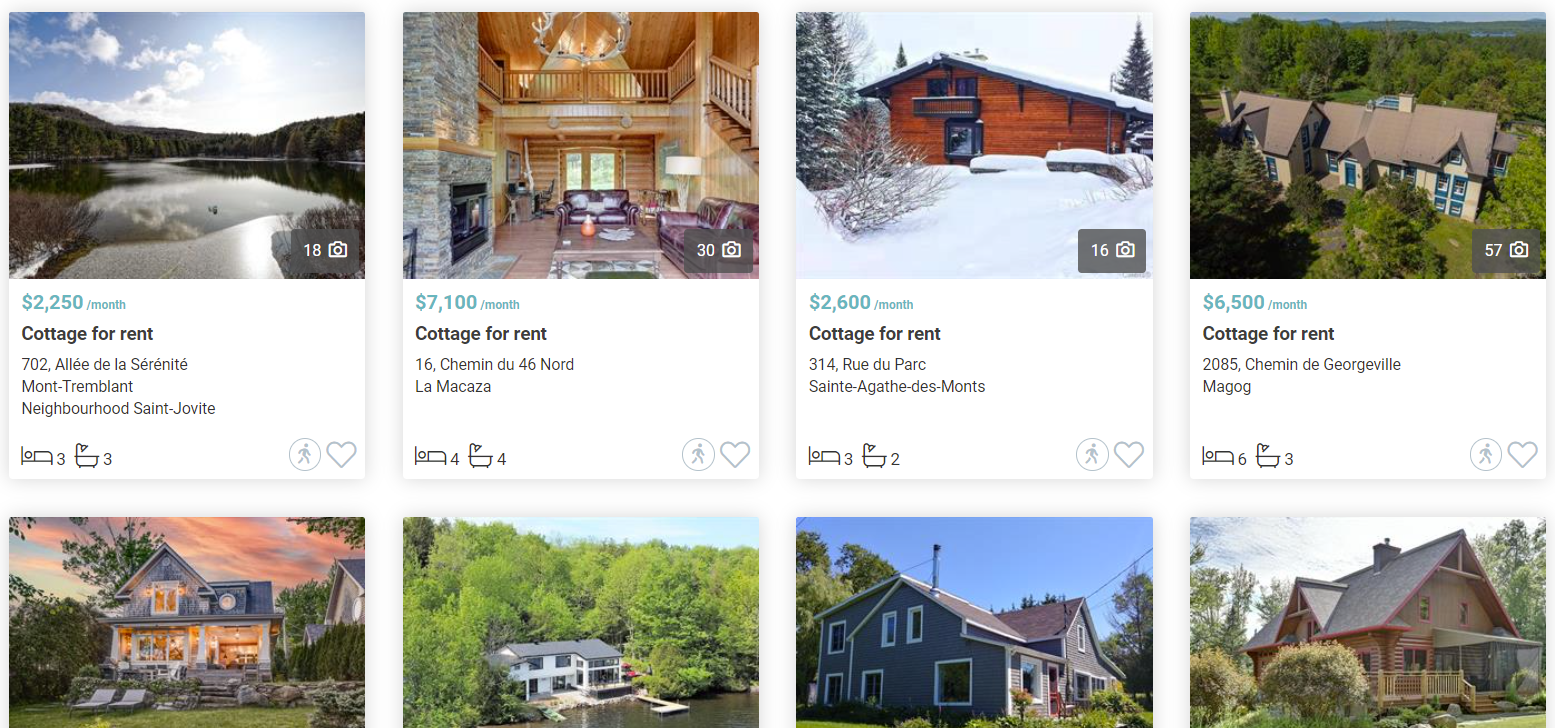 Own instead of rent?
Are you considering purchasing a cottage or country house instead of renting? Centris.ca can help you find your dream property. Simply do a different kind of search with the centris.ca search engine.
Happy holidays!
---
Are you passionate about real estate? Subscribe to the Centris.ca newsletter now.
See also:
Find your ideal country house for sale or rent on Centris.ca
Tips and Tricks When Buying a Second Home
5 Questions to Consider Before Renting Out Your Cottage