March 31, 2021
Eco-Landscaping, A Great Option
Creating an eco-responsible landscape is an effective and sensible solution for reducing our impact on the environment. Here is some useful information on how to make your landscaping more sustainable...
Foodscaping, also called edible landscaping, involves growing edible plants to produce our own food.Limiting the transport of food over long distances not only reduces pollution and greenhouse gas emissions, but also the quantity of food that inevitably spoils as a result.It should also be noted that locally grown fruits and vegetables are more nutritious as well as tastier.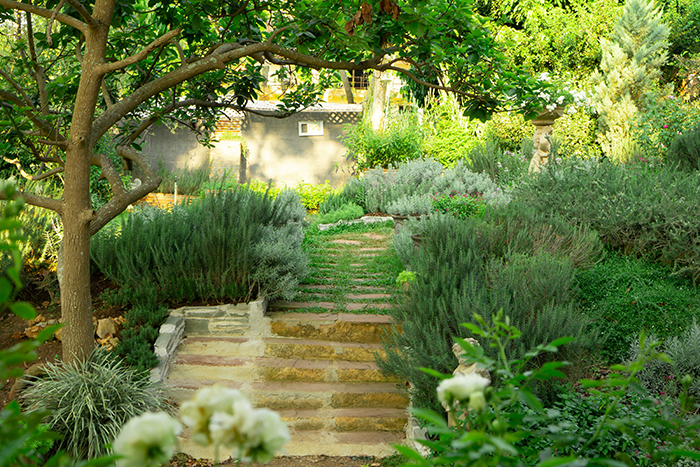 The expression "combining business with pleasure" has never taken on so much meaning. An ecological landscape creates a healthy environment that is both attractive and respectful of the environment.
An urban garden filled with beautiful and wholesome surprises
It would be prudent to consult a horticultural specialist or visit a garden centre for information that you need to know, such as which plants are best suited to your type of soil, geographical location or other factors.It is possible to grow various berry bushes, nut trees and perennial vegetables such as Jerusalem artichoke, asparagus, etc.An expert in the field can also provide you with good advice on herbs, edible flowers, and even medicinal plants for a beautiful, tasty, and nutritious arrangement.

Let's set the record straight.Some feel that you should not grow vegetables in the front yard.However, many edible plants such as nasturtium, spinach, kale, lettuce, parsley, peppers, and many others can fit beautifully into your landscaping.Biodiversity, originality and productivity all come together into a harmonious whole.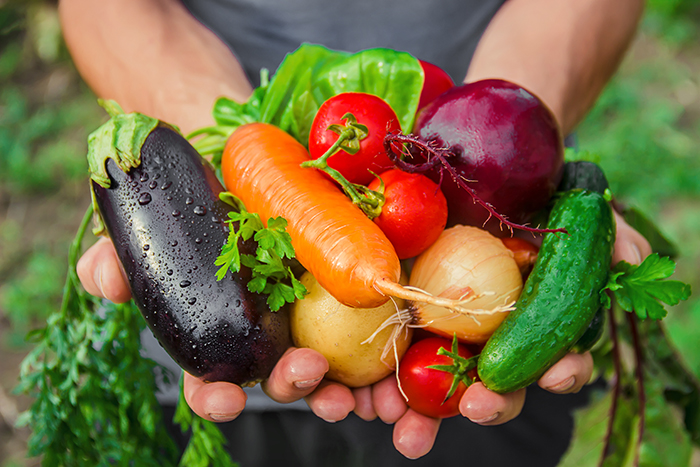 An efficient and natural approach

Composting is in vogue.Many are already involved in composting and have seen first-hand how much organic waste we produce.This compost can be used to nourish and invigorate the soil by providing it with essential nutrients.

Rainwater recovery.Gentle and perfect for plants in addition to being chemical-free, rainwater is ideal for watering and maintaining your landscape garden.A barrel filled with rainwater can be very practical during heat waves and watering restrictions.Good to know: some municipalities provide a subsidy for the purchase of a rain barrel.

Eco-friendly materials ... as much as possible!
If your front yard landscape design involves installing paving stones, a few green options are now available.Green and sustainable pavers are offered by various companies.These types of slabs and pavers are made of concrete and recycled plastic and are permeable so that water can flow through them into the ground, thus reducing runoff to sewers.Of course, making an informed choice requires consulting a green paver expert.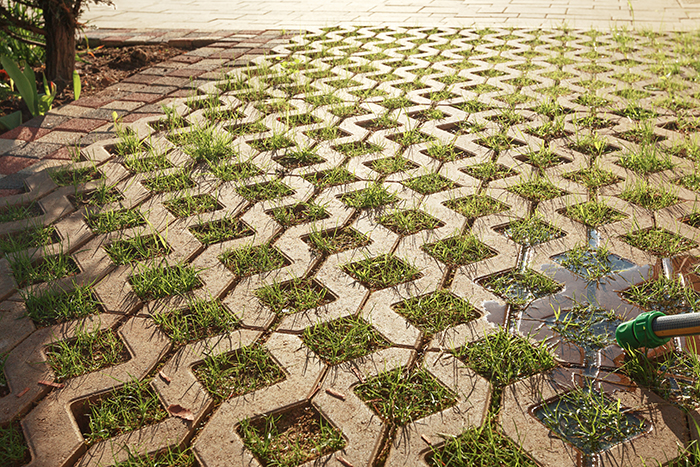 The creation of an eco-responsible landscape can be exciting, satisfying, as well as good for the planet!Tip: consult with applicable experts.
See also:
Does Landscaping Add Value to Your Home?
Choosing a Renovation Professional
Gardening with homemade products