April 20, 2021
Vegetable gardening step 1: preparing your seedlings
The arrival of spring is synonymous with beautiful weather, warmth and… your future vegetable garden. April is the time to get your seeds started so they are ready for transplanting into your garden around June. Seedlings are the first step to a bountiful garden.
Vegetables, herbs, perennial or annual flowers—anything is possible. Spring is yours!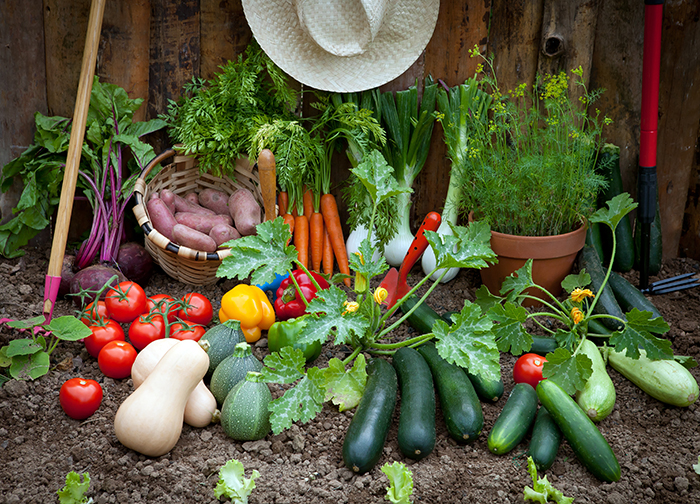 Planting calendar and vegetable selection
It's best to consult a vegetable growing calendar before choosing your vegetable garden varieties. Keep in mind the hardiness zone of your garden's location. This calendar can be easily found online and contains important information on many vegetable varieties.
The calendar will tell you:
When to sow each type of vegetable

How deep to sow the seed

What type of container to use

The germination time

When to transplant the plant to the garden

The spacing required in the vegetable garden

The maturity of each plant and when to harvest



Choosing your seeds
Opt for a Quebec seed company, not only to support buying local, but more importantly, to ensure seeds are adapted to our northern regions. By choosing seeds that are grown in a climate similar to ours, you'll have a better chance at a bountiful summer harvest.
Plan before choosing
Planning your growing area is key. Whether in a pot or planter, garden or field, it's important to know the size of your growing area to have the right number of seedlings to plant in your garden.
Planning also means knowing how much space each plant needs for optimal growth. How many cherry tomato plants would you like? How much space will each plant need? There are countless questions to ask yourself before choosing your vegetables and sowing your seeds. Green thumb tip: drawing a sketch of the available space is a good way to plan your garden. Note that a single tomato plant requires approximately 3 square feet of space. Measure your growing area!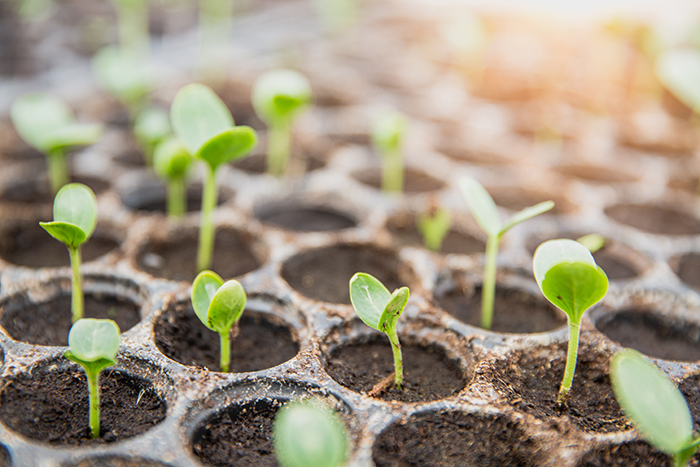 Seeding essentials
To grow your seedlings, you will need:
Trays with ventilated domes

Multi-cell tray

Plant markers

Seed starting mix

Fertilizer

Compost

Variety of seeds
There are seedling starter kits that include multi-cells and soil— perfect for beginner gardeners.
Seeding musts:
Always water seedlings in the morning

Check soil moisture beforehand to avoid overwatering

Use water at room temperature

Never fertilize dry soil

Let the soil dry a little once two leaves have grown

Water the tray, not the soil when the roots have reached the bottom
The key to growing seedlings is getting the right balance between ventilation, minerals, light and water. One last tip: don't overpamper your plants, they need to prepare for real life!
On your marks, get set, sow!
See also:
Eco-Landscaping, A Great Option
Trees and Shrubs for Small Yards
Gardening with homemade products