March 26, 2021
A Region to Discover: Outaouais
Warning! The Outaouais region may cause extreme excitement among adventurers and outdoor enthusiasts. We just wanted to warn you!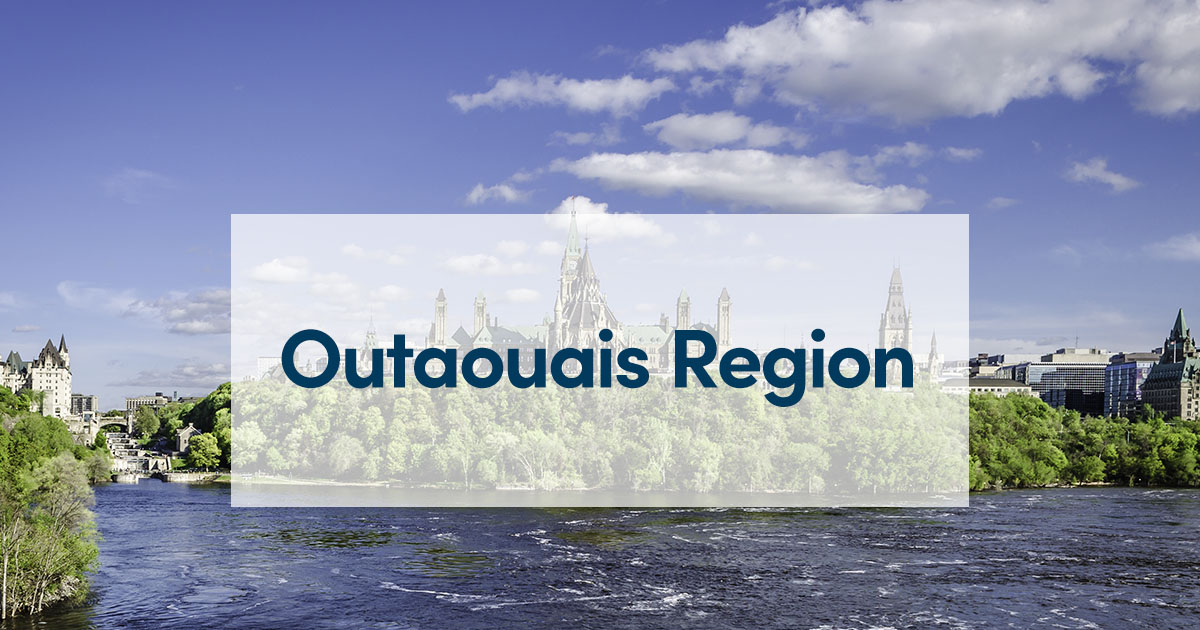 According to 2020 data from the Institut de la statistique du Québec, the Outaouais is made up of nearly 401,388 inhabitants, and it includes five regional county municipalities (RCMs), including Gatineau, which connects to the federal capital (Ottawa) and is home to some French-speaking federal administrative offices. The other RCMs are Vallée-de-la-Gatineau, Les Collines de l'Outaouais, Papineau and Pontiac. (Source: https://statistique.quebec.ca/en/vitrine/region/07)
Named after the Ottawa River which separates Quebec from Ontario (4 hours drive from Toronto), this magnificent region is located less than two hours from Montreal by road, between the Laurentides and Abitibi.
Known for its wide open spaces, the region is also recognized for its dynamic high-tech sector. Its strategic location facilitates access to all major business centres. As the tourist guide says, "The region's strategic location made it an important meeting place for trade, cultural exchange and enrichment. The Indigenous inhabitants knew all about that."

The cultural and artistic life of the Outaouais is abundant in both rural and urban settings. Its educational network consists of two school boards, the Cégep de l'Outaouais, the Cité collégiale and the Université du Québec en Outaouais.

Tourist attractions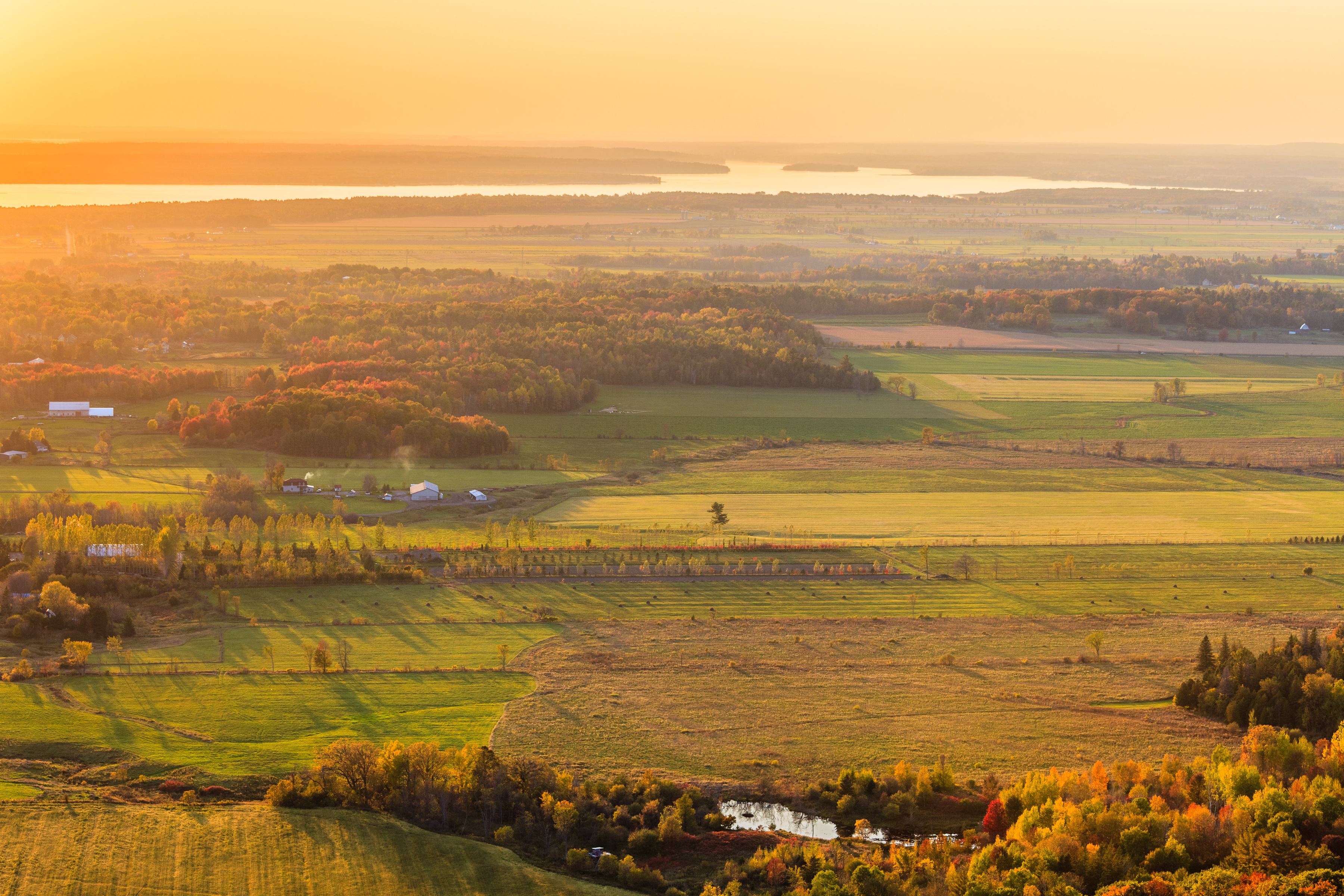 Over its 33,456 km2, the Outaouais has more than twenty protected sites with wildlife reserves, regional parks and national parks. The region provides a wide range of attractions and events for all tastes.

Waterways - Outaouais tourist route

This route allows you discover the region's cultural and natural heritage and invites you to relive the history of its residents. Route 148, along the Ottawa River, is the starting point. Let yourself be carried away by the discovery of picturesque places and villages rich in history.
Cycling in the Outaouais

Among the most popular activities, biking is a great way to explore the National Capital Region with its 600 km network of trails that connect both sides of the Ottawa River. The Ottawa-Gatineau region is a wonderful place to discover through its countless bike paths. It is said that on some trails you can meet more deer than cyclists!
Gatineau Park

The pride of Outaouais residents is certainly the magnificent Gatineau Park. Close to the city, this natural gem offers a wide variety of activities such as rock climbing, hiking, camping, kayaking, fishing, snowshoeing and more. In fact, this exceptional park provides more than 360 square kilometers for our enjoyment.

The Outaouais, this great territory of adventure and the outdoors, has more than 33,000 kilometers of possibilities...
Eight national museums, including the most visited in the country, the Canadian Museum of History. To each his own museum, and there is something for everyone: animal and nature lovers, visual arts, aviation, history and science.

The Casino du Lac-Leamy promises excellent entertainment. Reserved for those who are 18 years old and over.

Parc Oméga offers a 15 km drive to visit an impressive number of free-roaming animals in a charming setting of hills and lakes.

Château Montebello (Fairmont), an architectural gem that offers gourmet cuisine inspired by the terroir, in addition to a spa, marina, activities and a renowned golf club.

And that's not all... If you're planning a getaway to the Outaouais, add a few days to your vacation schedule and consult the tourist guide.

The real estate market in Outaouais

Statistics for the fourth quarter of 2020

The residential real estate market in the Outaouais region registered a 41 per cent increase in sales in the 4th quarter of 2020, with a total of 1,764 transactions.
There were 1,660 new properties for sale, an increase of 21 per cent, while active listings fell by 49 per cent.
Statistics by property category:
The number of single-family home sales increased by 37 per cent in the fourth quarter, with a total of 1,296 transactions. The median price of single-family homes reached $310,000, an increase of 22 per cent.

As for condominiums, sales rose by 49 per cent compared to the fourth quarter of 2019 with 289 transactions, and the median price continued to climb, growing by 21 per cent to reach $210,000.

Finally, plexes (2 to 5 dwellings) also followed the trend, registering a 54 per cent increase in sales (165 transactions), and a 13 per cent increase in median price.
For more statistics, click here.

Are you thinking of buying or selling a property in the region? See the properties for sale and contact a real estate broker.
See also: