November 29, 2019
All About the Promise to Purchase
An offer to purchase (or promise to purchase) is a contractual document that confirms the parties' intentions: to buy the property and to sell it once the document is signed by the seller. This promise commits the parties to complete the transaction when all of the conditions have been met.
A deed of sale must be signed in order to make the transfer of ownership official.
Before submitting a promise to purchase
You must know your needs and financial means as accurately as possible. It is advisable that you prepare a realistic budget that takes into account your lifestyle. Do not hesitate to give your real estate broker relevant information about your financial situation so that they can help you make an informed decision in complete confidentiality.
You're buying? Submit a promise to purchase through your broker.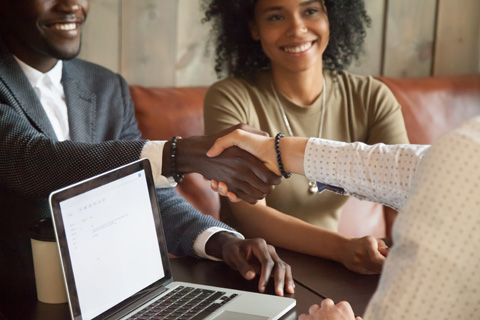 When making a promise to purchase, your real estate broker will advise you during each step of the purchasing process. Your broker has all the technology tools needed to create and send your promise to purchase, which will contain the information relevant to the transaction.
Your broker will also help you understand all the required documents and will forward them to the other party. Your broker is also the best resource person to advise you on the price to offer for the property, while respecting your budget.
Once the promise to purchase has been presented, the seller has the choice of accepting it, refusing it or making a counter-proposal. If your offer is rejected, no contract has been concluded. You can submit a new offer to purchase if you wish.
Finally, once your promise to purchase has been accepted by the seller, you must fulfill the conditions indicated in the offer.
You're selling? Receive a promise to purchase with your broker.
Your broker will ensure that the information contained in the promise to purchase is accurate.
You can accept, refuse or make a counter-proposal. If certain desired elements do not appear on the offer to purchase, you can add them on a counter-proposal. With your real estate broker, you will establish a response time for your counter-proposal and a time to sign the deed of sale at the notary's office, as well as for taking possession of the property if it has not already been provided for in the offer to purchase.
If you accept the promise to purchase, it becomes a contract and you must respect its conditions. It's important to carefully read the promise to purchase before signing it, and your broker has a duty to support you and answer your questions during this process.
See also:
Your Broker: A Trained Professional!
Well Protected With Your Real Estate Broker
Tips for Choosing Your Real Estate Broker