September 15, 2021
Add a touch of autumn to your home decor
After those stifling dog days of summer, fall offers us a few months of cool, crisp weather and glorious colours. You can even bring some of the season's colours, textures and scents into your home by enhancing your decor with some fall-inspired elements.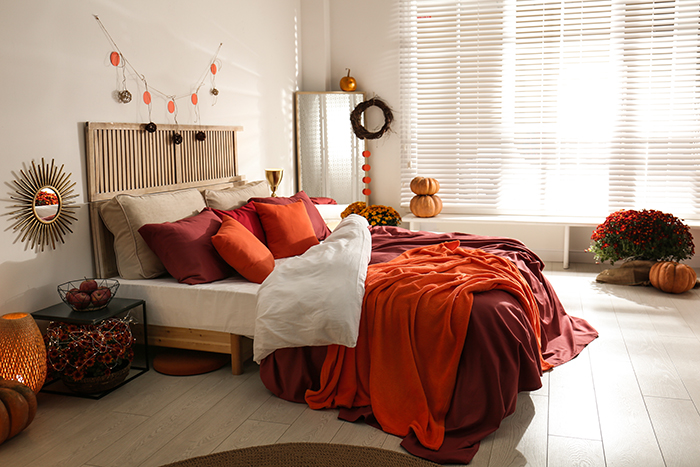 Step one: the treasure hunt
To add a unique fall touch to your decor, simply and without spending a fortune, first take stock of what you already have. If you have children, turn it into a treasure hunt in and around the house. (If you don't have children, let out your inner child!)
Hunt for:
old wicker baskets or cushions in fall colours

pots with earthy tones and textures

bottles of various shapes and colours

old candlesticks

logs, old boards or frames

embroidered blankets or trivets, etc.
Walk around the house and try to imagine what could be used to create fall-themed decorations or wall art, a rustic nook or centrepiece.
Step two: the harvest
Fall marks the end of the harvest season. It's also a perfect time to wander the fields to collect dried flowers, colourful fallen leaves and other beautiful objects that inspire your creativity.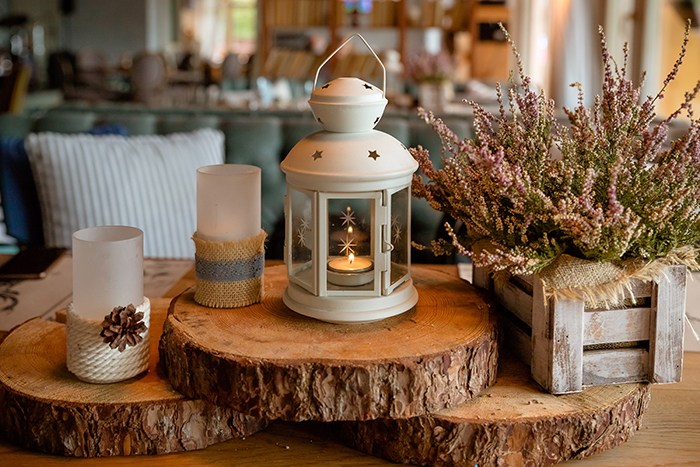 Stop by a local market for some pumpkins and gourds in a variety of shapes and tones to give your decor an authentic fall feel.
If you have a little extra money to spend, you could buy a few cushions, baskets or other rustic-looking items to match your decor. How about exploring an antique shop?
Step 3: the display
Did the treasure hunt and harvest bear fruit? Now, you can give your imagination free reinand create all kinds of decorative accents:
centrepieces created from a bunch of dried flowers and miniature gourds

flowerpots or planters with long-stemmed plants and branches

a wall or nook featuring an artistic display of your new-found treasures

decorative gourds interspersed with candles atop the bedside table or dresser

fall leaf wreaths

hanging bouquets of dried flowers

fall-themed mantle

decorations

, etc.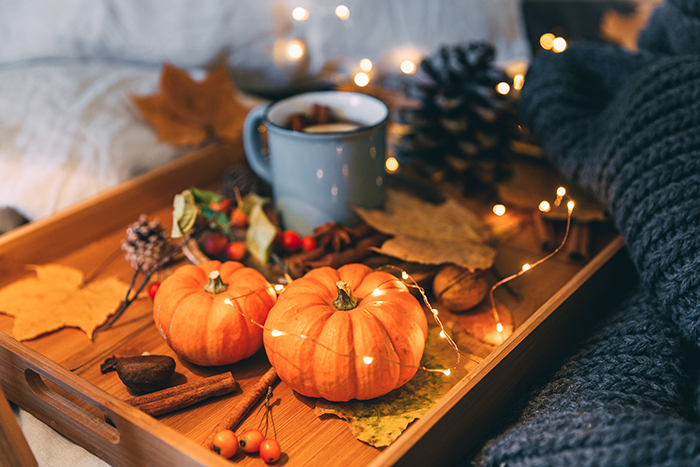 Wondering where to find ideas?
If you're looking for inspiration (or just because it's a nice way to unwind), check out Pinterest and online home decor magazines.
You might even be surprised by what can you find, like how to turn a book into a pumpkin, fun crafts and a host of simple and creative ideas.
---
Are you passionate about real estate? Subscribe to the Centris.ca newsletter now.
See also:
5 inspiring decorating trends for 2021
The Hygge Trend: Comfort in Your Decor