May 2, 2022
How to make a raised bed vegetable garden with pallet planters
Looking for a creative project for spring? Look no further! The time is ripe to start a vegetable garden. It's easy to eat local when harvesting vegetables straight from your very own garden.

Check out our tips for a simple, economical garden project that reuses existing materials: a raised bed vegetable garden made with wooden pallet planters.
How to start a vegetable garden
Consider the following before you begin: where you want to make your garden, your local hardiness zone and the type of garden you want (in-ground, raised bed with no bottom or standing raised garden).
For a beginner's guide to gardening, see Starting Your Own Garden, One Step at a Time.
Reusing: a conscious choice
It's good for the environment and your wallet! Reusing pallets to make raised bed vegetable garden planters is a smart choice. Now all you need are… pallets! Available at a variety of businesses or the hardware store lumber yard, they're often given away for free. All you have to do is ask!
One pallet, many planters
You've gathered your wooden pallets and are ready to begin. You can use them to make a vegetable garden in a number of ways.
Here are just a few:
1. Voluntary simplicity: place the pallets on the ground, fill them up with soil and plant your seeds or seedlings. No special tools or skills required.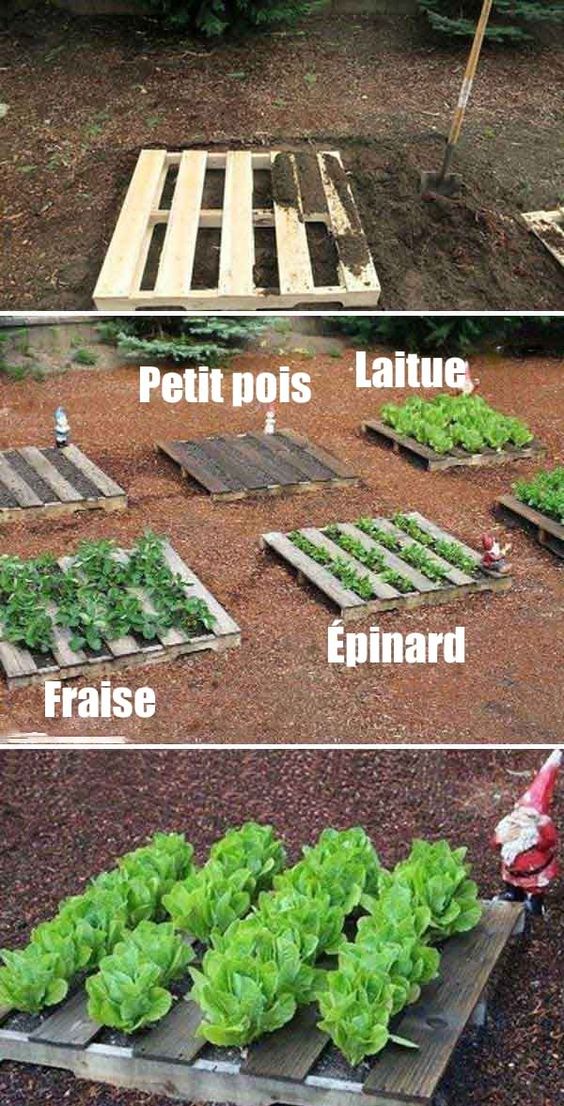 2. Table: this standing vegetable garden is simply made.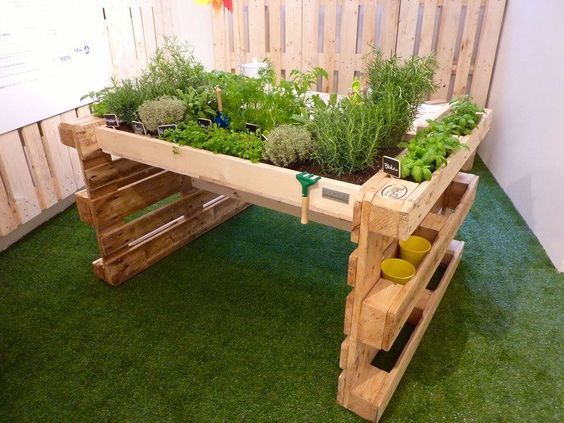 3. Cube: combine four pallets to make a cube!
4. Vertical: ideal for an herb garden.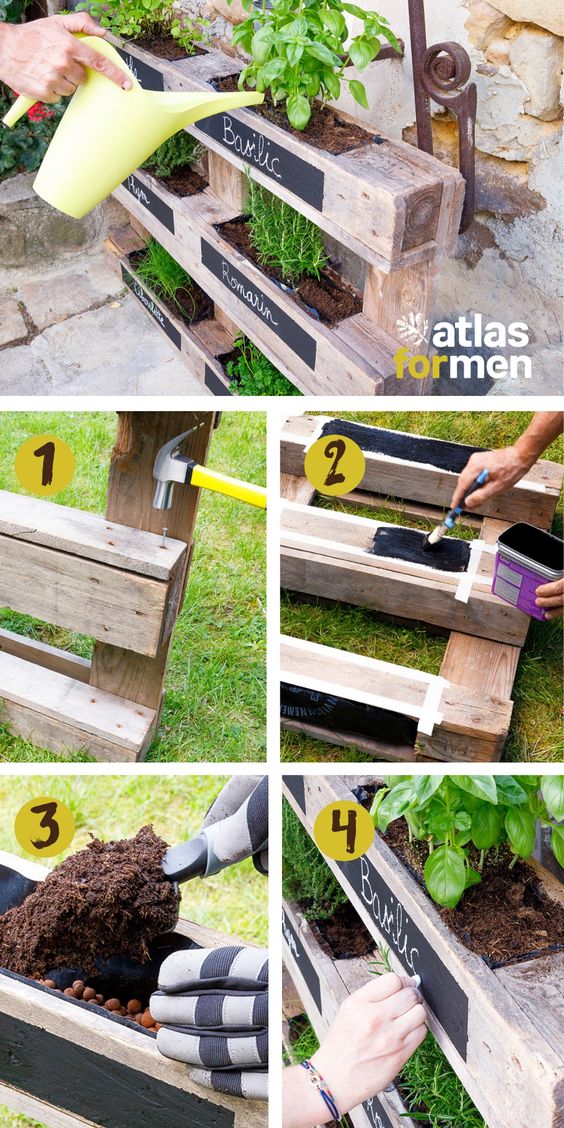 5. Pyramid: make a triangular planter out of two wooden pallets.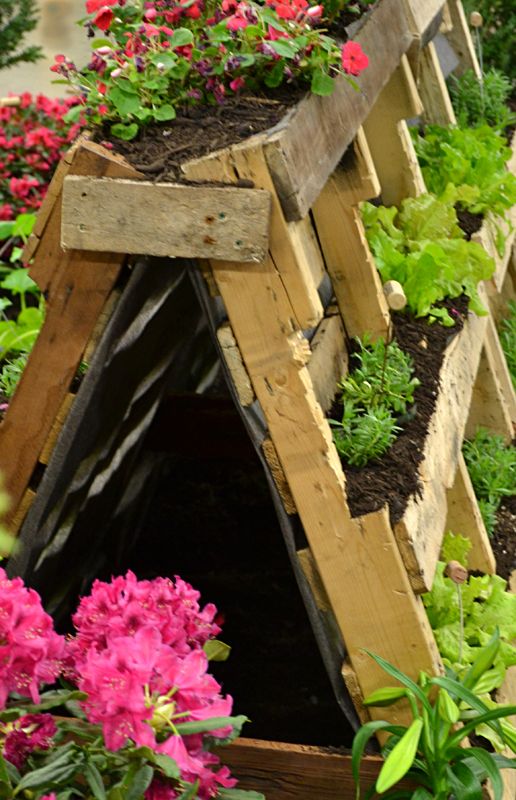 Good tools to have on hand include a hammer, crowbar, saw, drill and sander. Wear gloves to avoid getting a splinter from the rough wood!
Wooden pallets have been long been popular for interior and exterior design and renovations. Now that you know how to make a raised bed vegetable garden with pallet planters, the sky's the limit. For more pallet possibilities, check our article on how to make furniture with wooden pallets.
Want to learn more about gardening? Check out our step-by-step guides on planting a vegetable garden and how to prepare seedlings: Vegetable gardening step 1: preparing your seedlings and Vegetable gardening step 2: repotting your seedlings.
---
Are you passionate about real estate? Subscribe to the Centris.ca newsletter now.
See also:
How do you make furniture with wooden pallets?
Vegetable gardening step 1: preparing your seedlings