September 10, 2019
Calculate Property Transfer Duties by City on Centris.ca
Property transfer duties, commonly referred to as the welcome tax, are the fees you pay when acquiring a property in a municipality. They are usually payable within the first few months after

the purchase.
The calculation of the amount owed is based on the municipality in which the property is located and the higher amount between: the price paid for the property including the value of the goods left in the property, the sale price recorded on the deed of sale, or the value indicated on the municipal assessment. Centris.ca now offers the possibility of calculating the amount owed in its "Calculator" tool.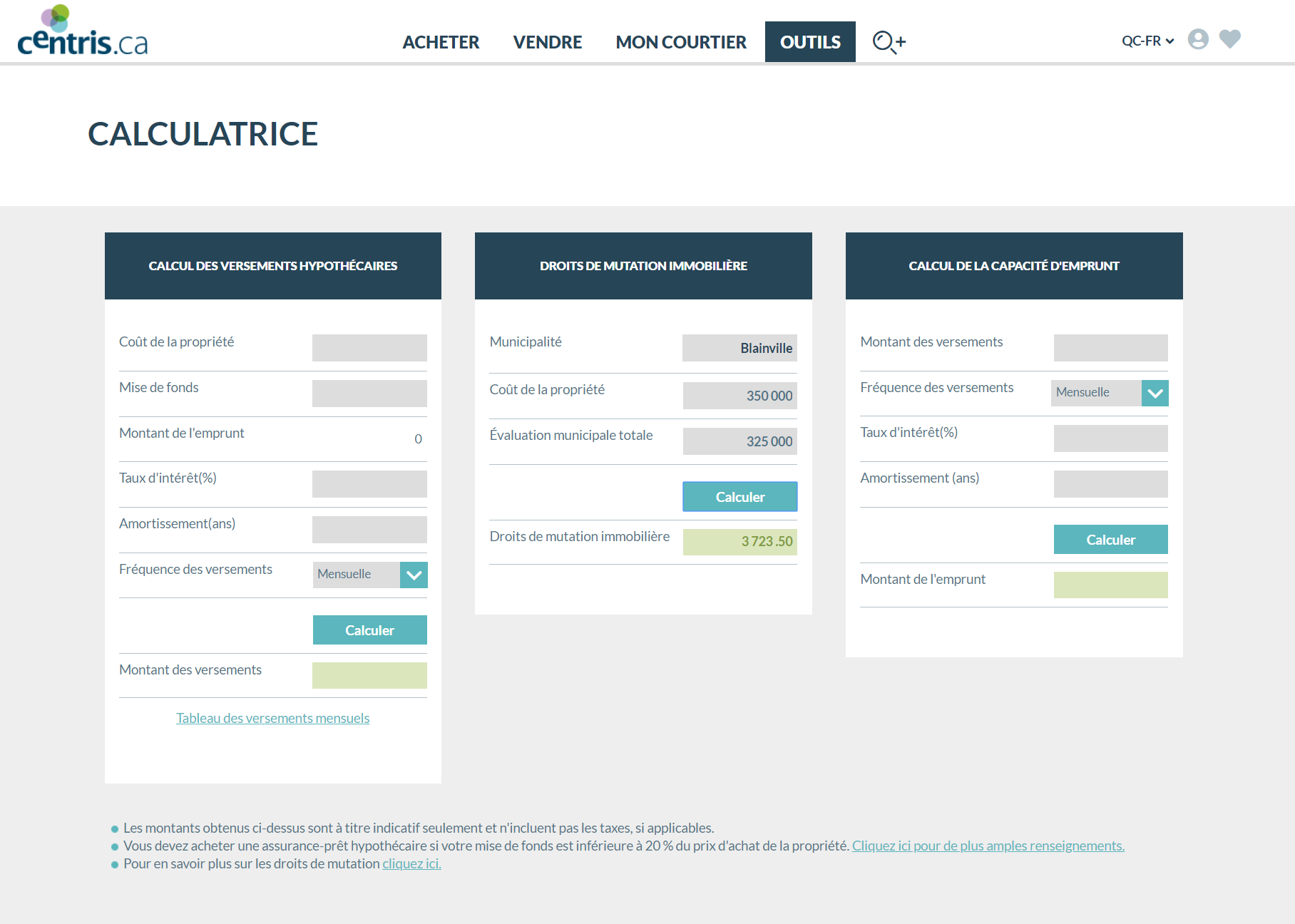 For more information about property transfer duties, consult the website of the Organisme d'autoréglementation du courtage immobilier du Québec. Finally, with the calculator tool in Centris.ca, you can now properly prepare your budget before buying a new home.
See also :
You Can Now Search for Cottages on Centris.ca!
Learn More About Your Preferred Neighbourhood

Maximize Your Search Results on Centris.ca