March 15, 2023
6 Things You Should Know Before Buying a Multi-Unit Building
A multi-unit building can be an interesting investment vehicle for those investors seeking more income… and planning for a golden retirement in the sun! For many potential buyers, this seems to be the best time to enter the market considering the shortage of housing combined with rising rents. Although seemingly attractive, this prospect nevertheless has its share of challenges and obligations. Read this article for our best advice on the subject.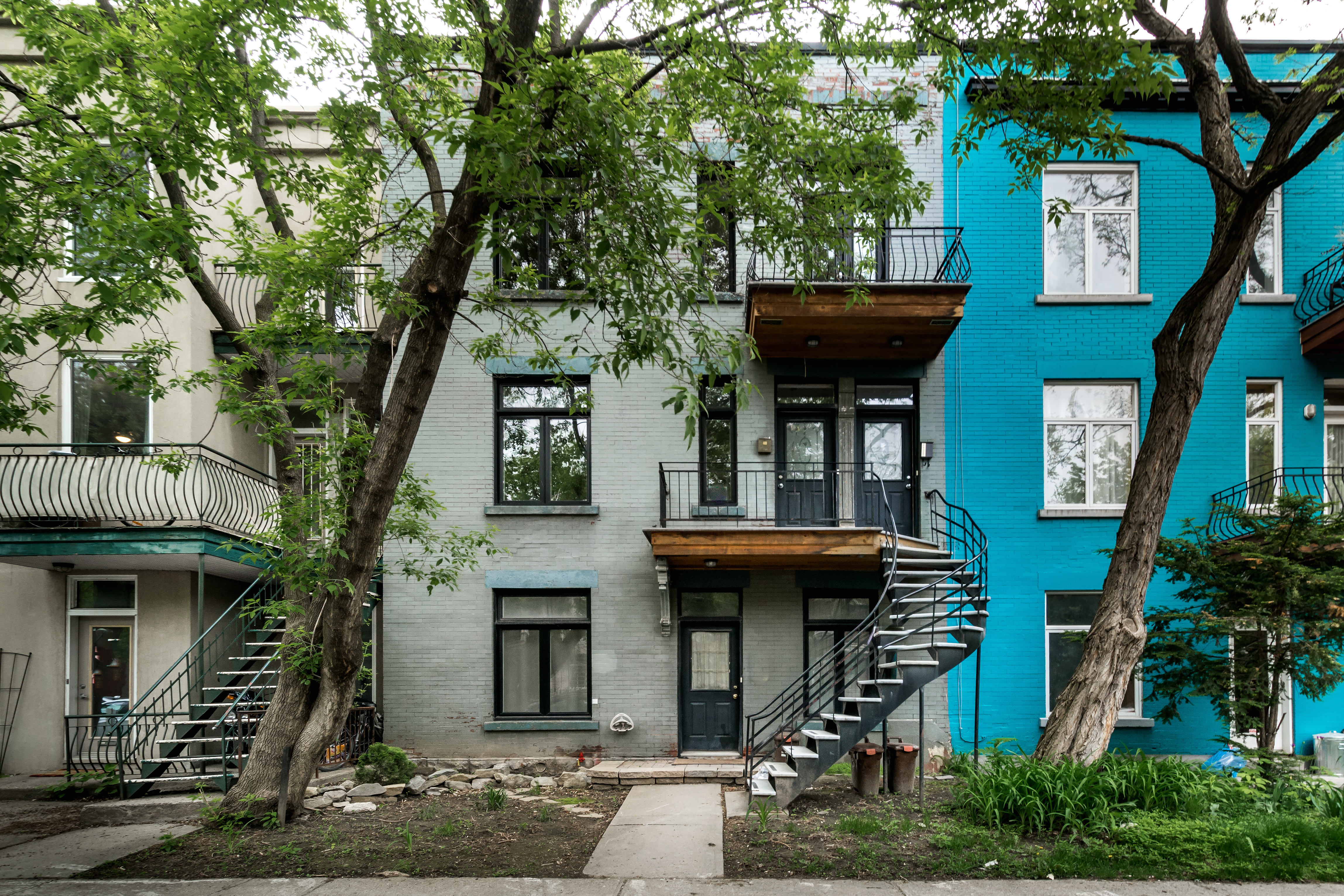 1. What is a multi-unit building?
A multi-unit building is a residential building that has more than one apartment for rent. Think of a duplex, triplex, quadruplex, or even more. As a general rule, however, the term "multi-unit" is reserved for buildings with five or more residential units.

2. Duplex, triplex or multiplex: what should you buy?
There is no right or wrong answer to this question. In fact, it all depends on your needs and preferences. That being said, each option has its pros and cons. Even if a duplex or triplex entails less responsibility and maintenance, it will probably generate less income. On the other hand, it would most likely require a smaller down payment and perhaps fewer renovations that need to be done[1].

3. Choose the right location
The location of your plex matters when it comes to how much rent you can charge, the property taxes you pay, or the size of the required down payment. Buying a multi-unit building in a trendy district will cost you more, but will undoubtedly have its share of advantages. Proximity to a school, a park, public transit, in addition to local shops and restaurants are all elements that will appeal to your potential tenants.
4. How do you know if a plex will generate revenue?
To be profitable, a rental property must generate enough income to at least cover your monthly expenses, such as:
mortgage

insurance

property taxes

school taxes

public services

maintenance costs
Many potential buyers use the 1% rule to assess the profitability of their investment. This guideline states that the monthly rents must be at least equal to 1% of the total purchase price of an income property[2].

However, not all investors follow this rule. While some prefer to pay a large down payment upfront, others believe that the value of their property increases over the years, while, at the same time, the mortgage decreases. In short, your investment strategy must take into account your financial situation and your risk tolerance. Of course, it is always preferable to consult a financial adviser so that you have all the information you need to make a good decision.

5. What are the costs involved in owning a rental property?
The expenses of a multi-unit building are similar to those of a single-family home. However, the responsibilities and maintenance costs are greater due to the number of units. In some cases, hiring a manager or a maintenance service may be necessary.

As the landlord, you can deduct certain expenses when you file your tax return[3]. These may include:
property taxes

insurance

management and maintenance costs

some utilities (when included in the rent)

interest and bank charges.



6. How to protect yourself before buying a multi-unit building?
You have to face that fact that you will most likely encounter unexpected problems when you buy a plex. How do you prepare for them?

Here are some points to think about:

Analyze the income and expenses of recent years to establish a realistic budget and assess the feasibility of your project.
Check with the

Tribunal administratif du logement

and the city to make sure there are no outstanding taxes, notices of violations or fines.

Pay particular attention to the quality of construction of the plex. Use the services of a building inspector to get a clear picture of any work to be done.

Carefully review the

Declarations by the Seller

and ask all the necessary questions to avoid

hidden defects

.

Meet with current tenants to get their opinion. Assess their turnover rate, which will allow you to reduce your management time.



Like any real estate project, buying a plex has advantages and risks. While the idea of a predictable monthly income is appealing to some investors, the addition of new responsibilities may be less appealing to others.
Our best advice: surround yourself with qualified real estate professionals to help you evaluate various scenarios while taking into account interest rates, inflation and possible contingencies.
See also: