June 22, 2022
5 Tips to Choose a Trendy Future Neighbourhood
The popularity of certain neighbourhoods or districts has exploded over the years. From fully renovated existing buildings to greener living spaces, future trendy neighbourhoods have features that are popular with many buyers and increase the value of the properties within them. So here are five tips to help you identify a future trendy neighborhood that is perfectly suited to your lifestyle.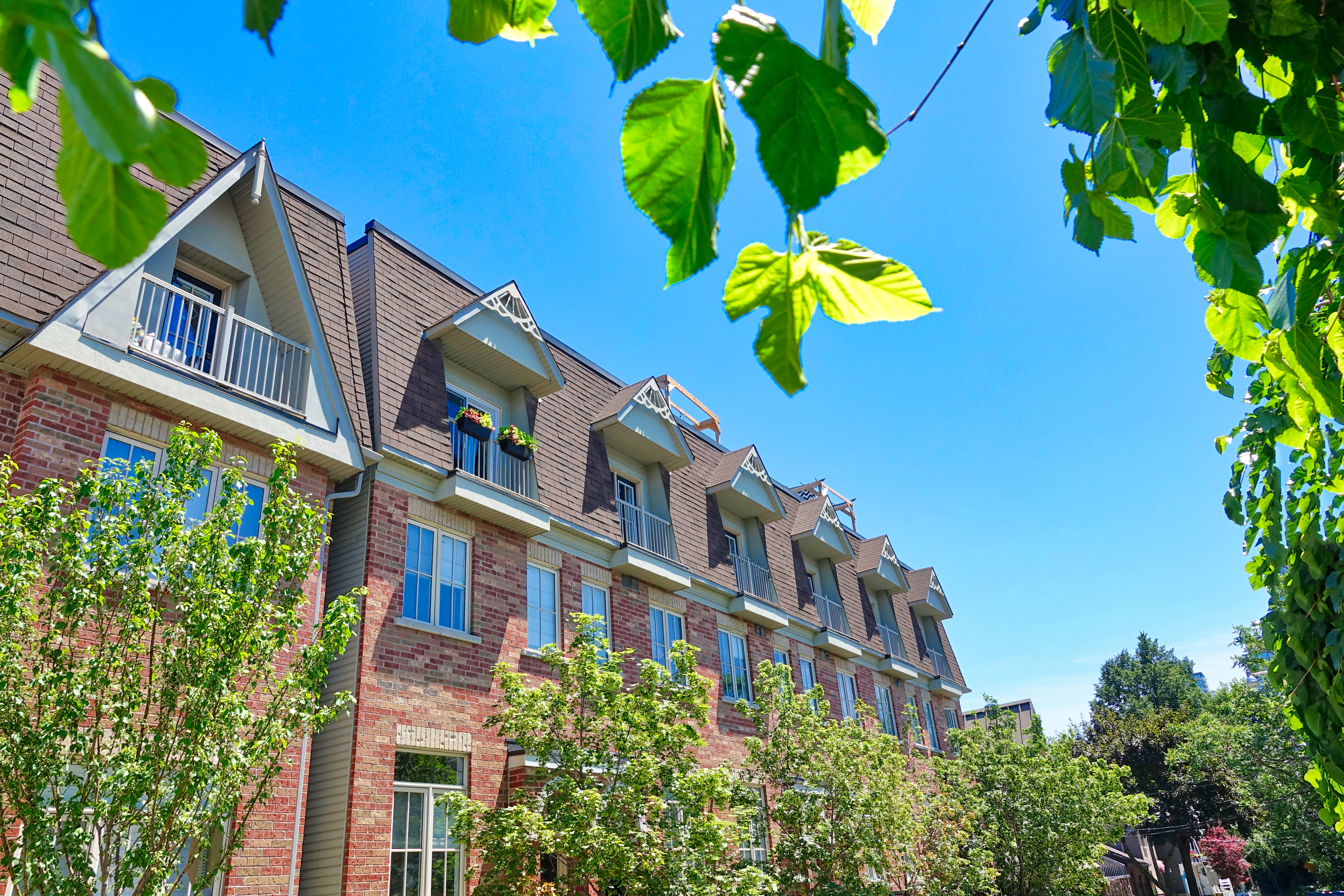 1. Get Away From the Big City
According to Unsal Ozdilek, director of real estate programs at UQAM, rising prices in various central neighbourhoods are discouraging buyers whose budgets don't allow them to find an affordable property[1]. The result? Many of them turn to more remote neighbourhoods that have been able to revitalize themselves over the years.
2. Consider Renovating Older Buildings
More and more buyers are looking to emerging neighbourhoods for a home, and many are renovating older buildings to live in. From industrial factory conversions to chapels, some neighbourhoods are experiencing a real estate boom, to say the least. In Montreal, this is especially true of Mercier-Hochelaga-Maisonneuve and Saint-Henri[2], where many owners are looking to make old buildings more livable by completely renovating them.
3. Consider Location and Nearby Services
Changes in emerging neighbourhoods generally fluctuate according to supply and demand, but more importantly, according to the services available nearby, including the presence of public transit. "What defines the value of a property is, first of all, its location, the land on which the building was erected. We see that when people renovate their homes, it has a ripple effect. The neighborhood attracts more buyers and prices go up,[3]" says Unsal Ozdilek.

Furthermore, the presence of numerous services nearby is a significant asset. Daycares, schools, new businesses, boutiques, and restaurants: all these things make for a lively neighbourhood! And to better spot the changes, nothing beats a nice walk. This way, you'll be more attentive to the minutiae of daily life and notice the signs that characterize the future trendy neighbourhoods more clearly.

4. Discovering Green Neighbourhoods
Environmental protection is a topic that is of concern to a growing number of homeowners. In real estate, this trend translates into a desire to live in cities and neighbourhoods where vegetation is omnipresent. The solution? Living in a green neighbourhood, which means a sustainable living space focused on the environment and active public transportation.
From green spaces to local businesses, the neighbourhood has been designed to be more pleasant, while being sustainable. In addition to numerous parks and green spaces, these neighbourhoods have many buildings and living spaces that have been completely redesigned[4]. Green roofs, urban vegetable gardens and green alleys are just a few examples that promote mutual aid and community spirit, while reducing the harmful impacts of our lifestyle on the environment.

5. Refine Your Search Criteria
Are you actively looking for your next community? Feel free to use the "lifestyle" function available in the search engine of the centris.ca website. Also found on the Walk Score website, this feature allows you to refine your search by mode of transportation and nearby services, among other things.
Living in a trendy neighbourhood can take several years, be patient. Sometimes all it takes is a zoning change or a municipal initiative to make the difference[5]. Keep an eye out for the perfect neighbourhood to suit your lifestyle.
See also:

---