October 23, 2020
Did you know that you can search for cottages on Centris.ca?
Dreaming of finding a quiet oasis of peace, away from the city? You can now start your search by selecting "Cottage" under the "Property Type" heading on Centris.ca.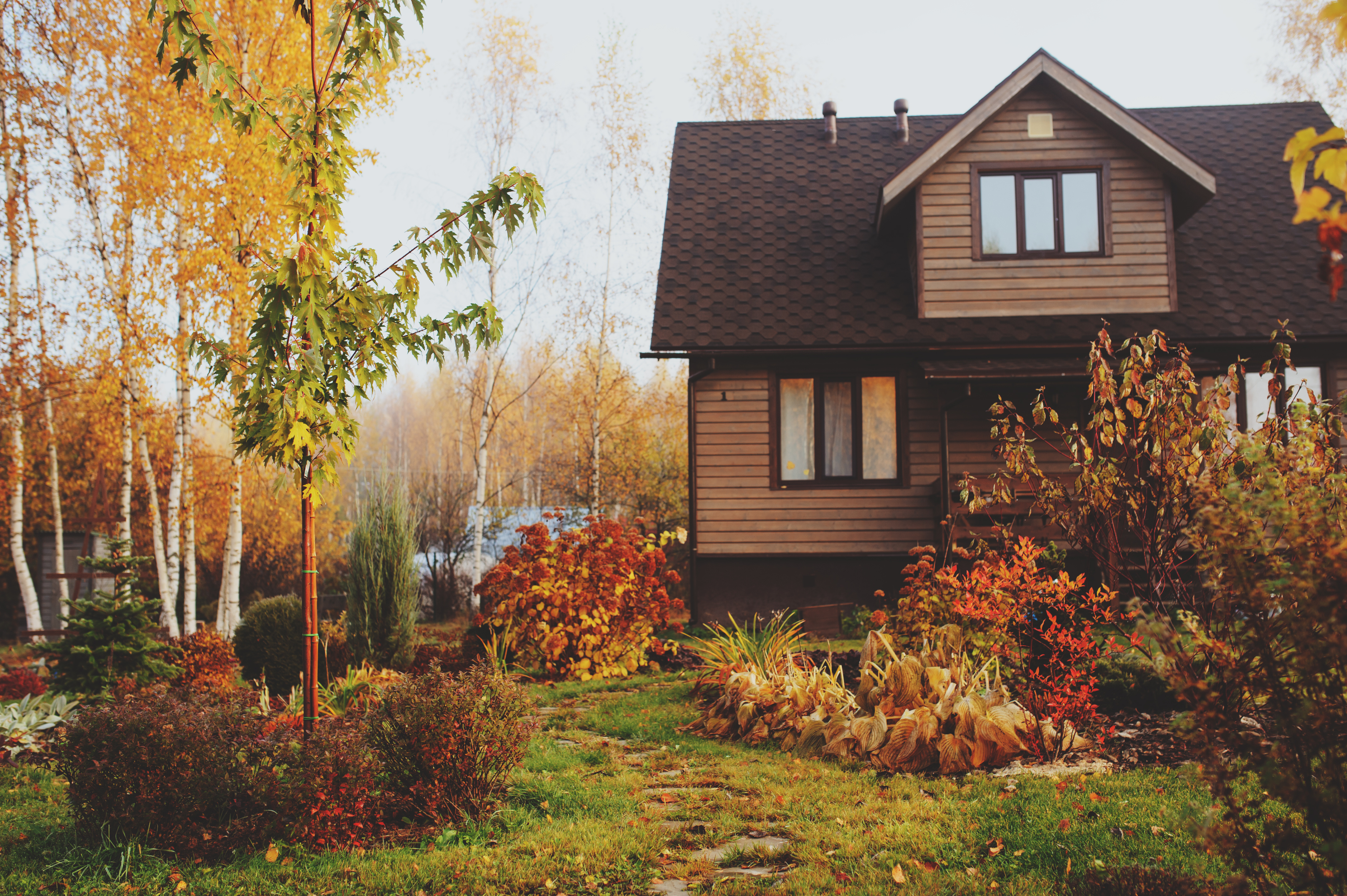 Click the "Filters" button, then "Property Type", then select "Cottage".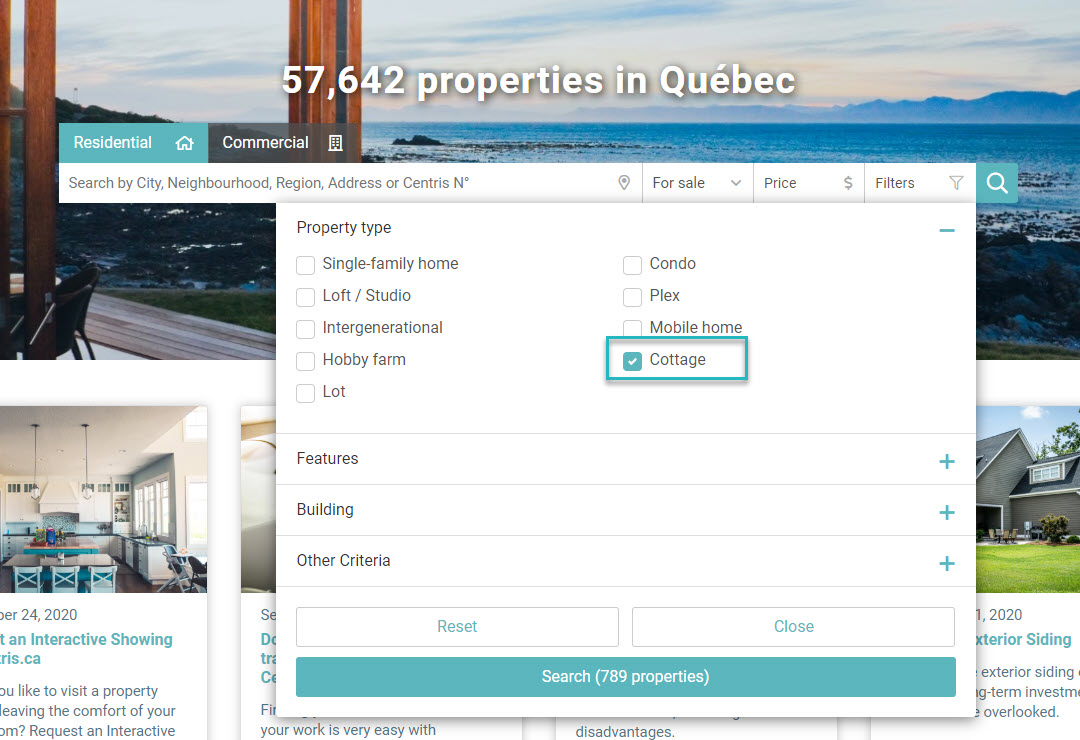 Another new criteria, "Resort", is also available in the filters, under the "Features" section. By selecting "Resort", the search results provide you with several property types, including homes, condos or resort-type lots.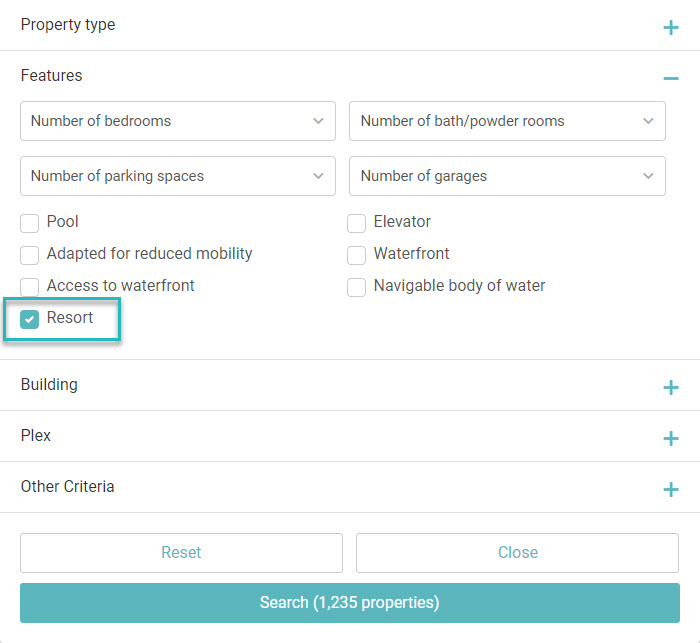 Here's one more reason to acquire the haven of tranquility you've been dreaming of!
See also:
Did you know that you can save your favourites and your searches?
Maximize Your Search Results on Centris.ca
Request an Interactive Showing on Centris.ca