September 8, 2020
Do you know how to consult the population profile of a city?
Are you looking for your next property? The Community Profile tool on Centris.ca contains a wealth of information to help you explore or confirm your choice of living environment.
Here's how:
From a property's detailed sheet, scroll to the bottom of the page to the "Discover" section to learn more about the municipality. In the list on the left, click the socio-demographic data that you're interested in.
Obtain information about the population, such as age groups, family types, languages spoken and education.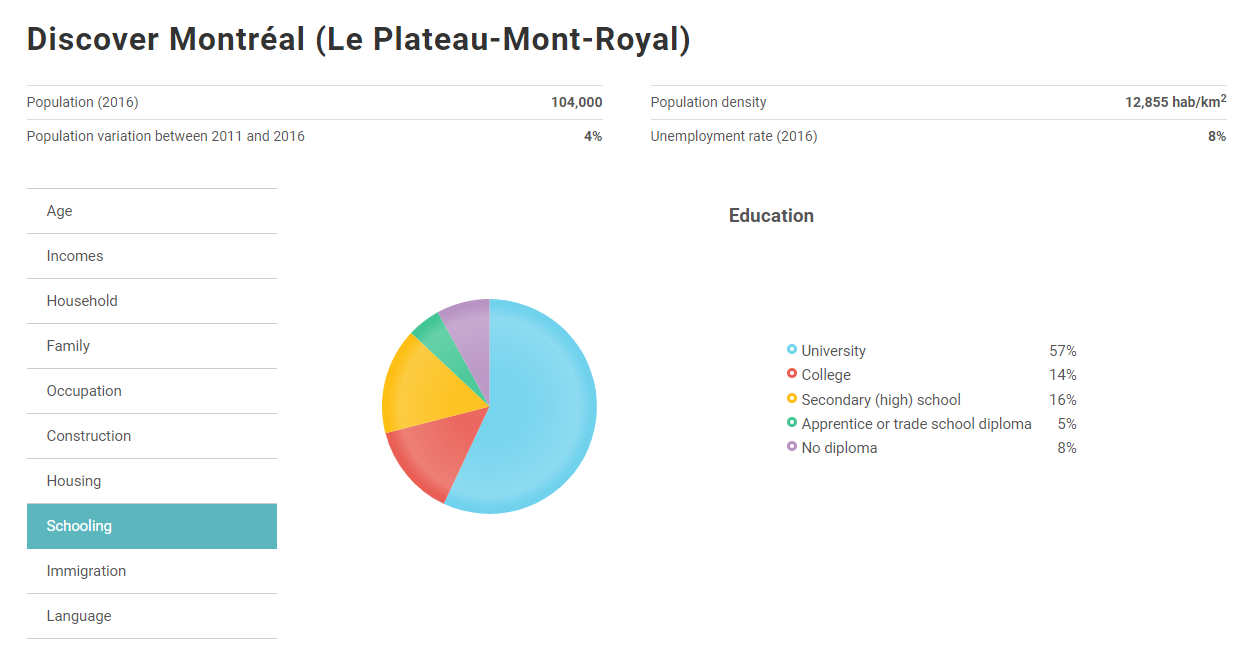 You can also find the Community Profile section under the Tools tab, in the upper right-hand corner. Consult the region's profile, real estate statistics, as well as available services and resources.