February 28, 2019
Find a Property That's Close to Work
You can now calculate the travel time between the property you're interested in and any other address.
To do so, go to the bottom of a property's detailed sheet. In the map that shows the location scores, you will see a search box entitled "Calculate commute time" at the bottom of the map.
Simply enter the address of your workplace into the search bar. You will then be able to calculate the commute time by foot, by bike, by public transit or by car, by clicking on the icon on the right-hand side.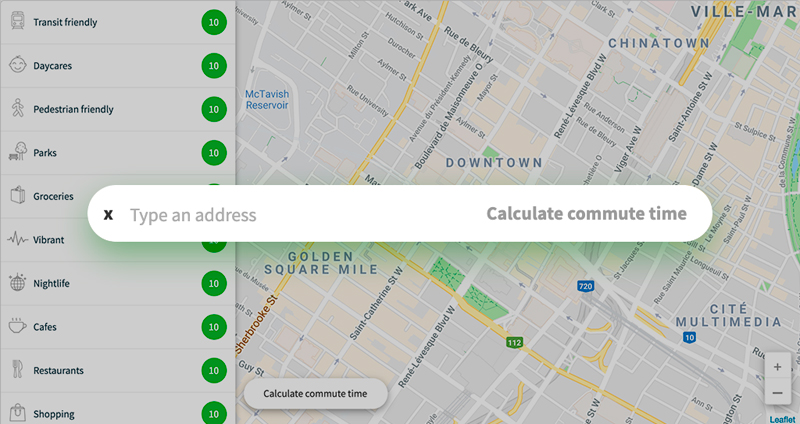 Note: the indicated commute times are indicative only, based on regular traffic.
See also:
Feature Less of Less. More of More. With a Real Estate Broker.
Integrating the 2019 Colour of the Year