June 21, 2021
Find your dream cottage!
Are you looking for a peaceful spot surrounded by nature? A place where you can escape, alone or with your family, cup of coffee in hand while looking out on a lake at sunrise? You're already thinking about it, right? Whether it's close to a lake or the ski slopes, for most of us, it's what we think about when we hear the word "cottage."
Follow the steps below to find the cottage of your dreams.
With the "Filters" feature on Centris.ca, it's easy to find the right cottage for your lifestyle.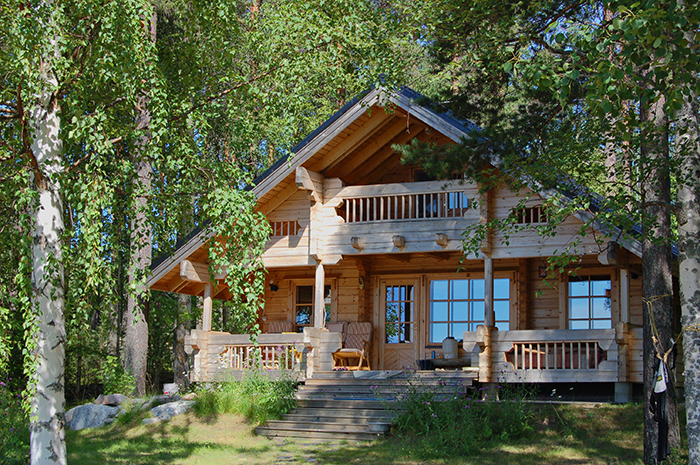 Go to the Centris.ca homepage.
In the search bar, enter the city or region of your preference. To the right of the bar is the "Filters" icon. Click on it.

You will then be able to choose different features. Click on the + beside "Property type."
Various options will appear. Select "Cottage" in the "Property type" section.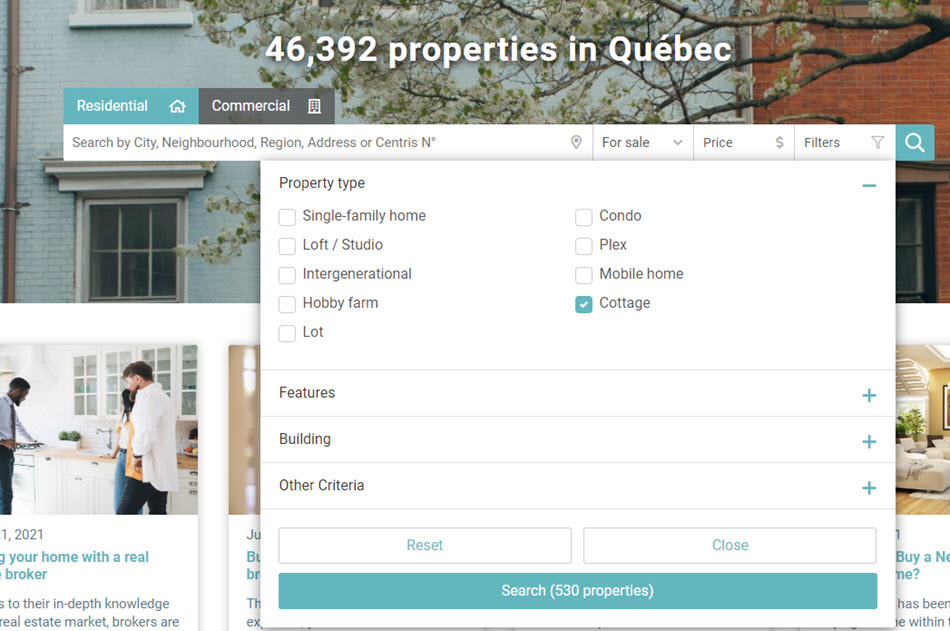 To refine your search for a cottage, click on the + beside "Features."
If you select "Resort," search results will include homes, condos on ski slopes and lots.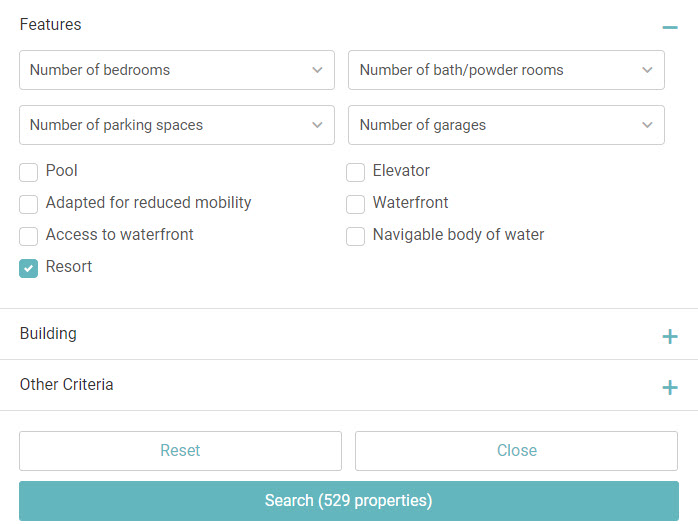 When you select different features, you can see how many properties have them by looking at the turquoise bar.
Click on the turquoise bar and the cottages that match your criteria will appear.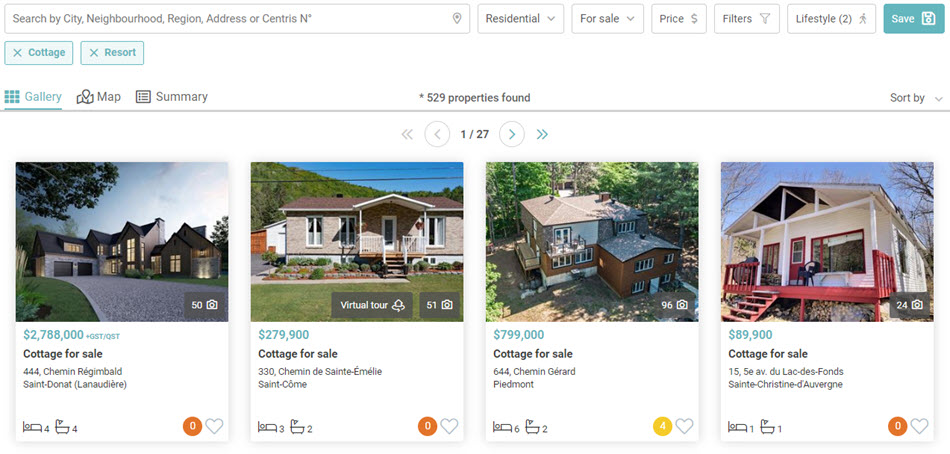 Click on the cottage that you're interested in and the detailed sheet for it will appear.
You are one step closer to finding your peaceful getaway.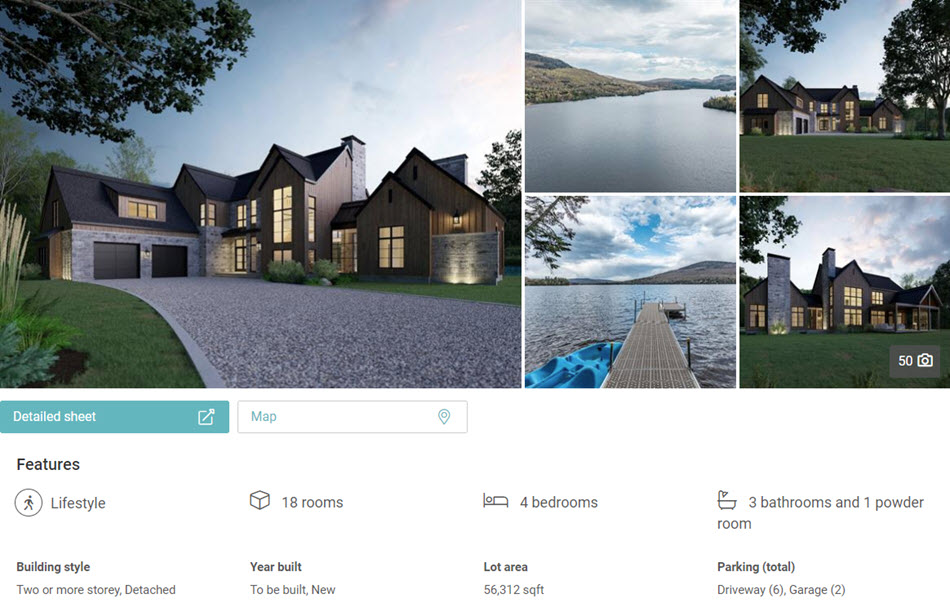 Scroll down to the "Location" section to see the map and the roads to get there. The scores of the various "Lifestyle" categories are on the left.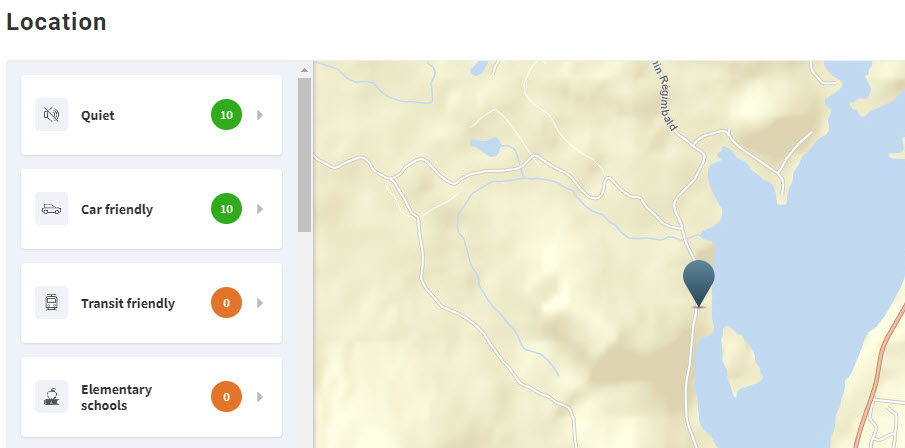 When you use the "Filters" feature on Centris.ca, you're just a few clicks away from finding your dream cottage. Think of the spectacular sunsets you'll get to see!
See also:
What restaurants and grocery stores are near your future property?
Do you know how to calculate the travel time to work with Centris.ca?
Do you know how to search for properties by map on Centris.ca?