June 18, 2019
Learn More About Your Preferred Neighbourhood
Starting today, the Location tool on Centris.ca gives you more details about the services that are near a property. For example, you can now see the names of the cafes and restaurants that are within walking distance of the house you're interested in.
This new information is available in the Location criteria, which inform you about transportation, proximity to services and the features of a particular location. Business names and addresses are now provided for the following criteria: groceries, cafes, restaurants, shopping, nightlife and daycares.
To see the map with the location criteria, go to a property's summary sheet and scroll down to the Location section.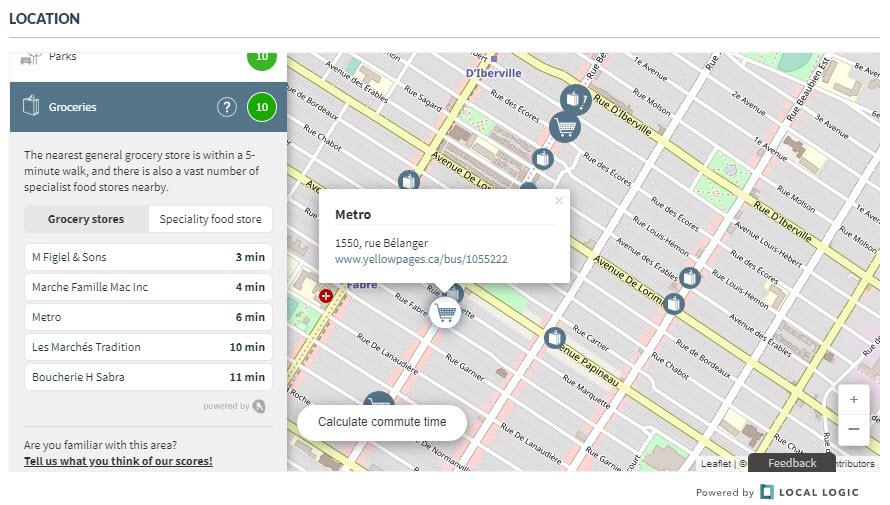 See also:
Find a Property That's Close to Work
User Accounts Now Available on the Mobile App!
School Attendance Areas Now Available!