October 14, 2020
Selling Your Home? Be Sure to Share Your Property on Your Social Media
Sharing your property on social media is an effective way to attract more potential buyers. With Centris.ca, this is easy to do.
Here's how:
Go to the Centris.ca page of the property you want to share. Above the photos, locate the share icon and click on it. Select the desired social networks from the list (Facebook, Twitter, Pinterest, etc.), and you will be redirected to a post that is ready to be shared. Go ahead and share your property if you're trying to sell it!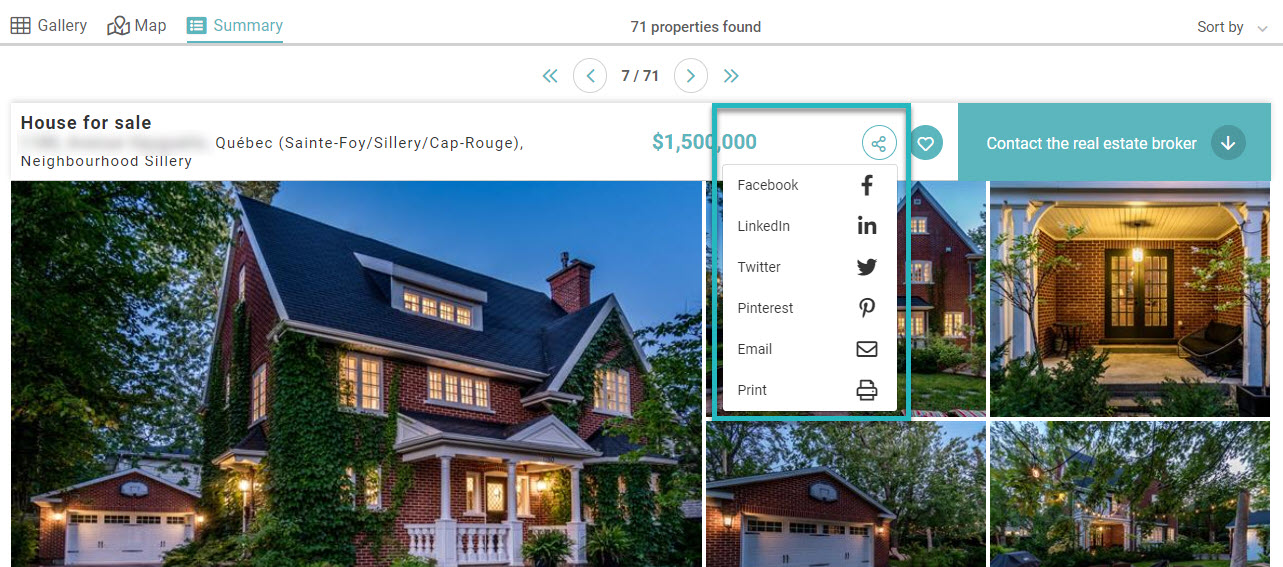 Publishing your property on social media not only allows you to share it with the people you know, but it also gives you access to a multitude of people outside your network. Think of your friends who may share your property with their acquaintances, for example.
Sharing tools on social media are a great way to give your property even more visibility, in addition to the visibility provided by your real estate broker and your presence on the most visited real estate website in Quebec.
See also:
Unparalleled Visibility With a Real Estate Broker
Tips for Speeding Up the Sale of Your Home
Did you know that you can save your favourites and your searches?