December 7, 2015
Welcome to the New Centris.ca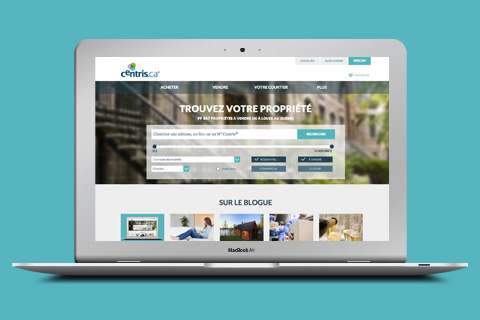 As you can see, Centris.ca has had a makeover! Our site has been completely redesigned to make your experience even more enjoyable.
In addition to a clean and more modern look, property searches are now easier and more intuitive. You can still find a property by entering a set of search criteria or simply by entering an address, a location or the Centris® number.
You will also notice the addition of a blog that contains various articles on the world of real estate, housing and the latest decorating and lifestyle trends, since buying a house is much more than just a financial decision.
Would you like to know more about a region, a municipality or even a neighbourhood or borough? Simply click the "Tools" tab to discover lots of pertinent information. Whether it is the latest market statistics or community profile, you can obtain a complete and accurate picture of the neighbourhood you would like to move to.
Finally, we have developed a section to make it easier for you to find a real estate broker who can assist you in finding the perfect property.
Enjoy your visit!