January 25, 2016
Another Year of Growth in Québec in 2016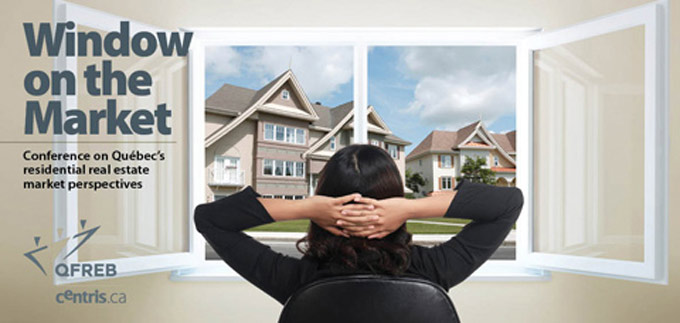 According to the latest forecasts from the Québec Federation of Real Estate Boards (QFREB), the province's residential real estate market will experience another increase in sales in 2016. The number of sales concluded through the real estate brokers' Centris® system is expected to reach 76,000 transactions, 3 per cent more than in 2015. This will represent a second consecutive year of sales increases, after registering a 5 per cent increase in 2015.
"The residential real estate market's upturn in 2015 will continue in 2016, at least during the spring period, which is the most active time of the year for buying a property," said Paul Cardinal, Manager of the QFREB's Market Analysis Department. The demand for homes in 2016 will be supported by low interest rates, a slight increase in net migration, modest job gains and a consumer confidence level in Québec that will maintain its current level. "Historically low interest rates have been reached, and marginal increases are expected by the end of the year," added Mr. Cardinal.
In addition, for a fourth consecutive year, the QFREB expects to see rather timid price increases. The median price of single-family homes in Québec should increase by only 1 per cent in 2016 to reach $233,000. This increase will represent the 19th consecutive year of price growth.
Finally, after five years of increases, the number of for-sale property listings will stabilize, as will average selling times.