November 15, 2021
Buying an undivided condominium: the pros and cons
Can the dream of becoming a co-owner come true? There are many ways to confidently reach your goal. Read this article to better understand the specifics of undivided co-ownership so that you can focus your search for the perfect property.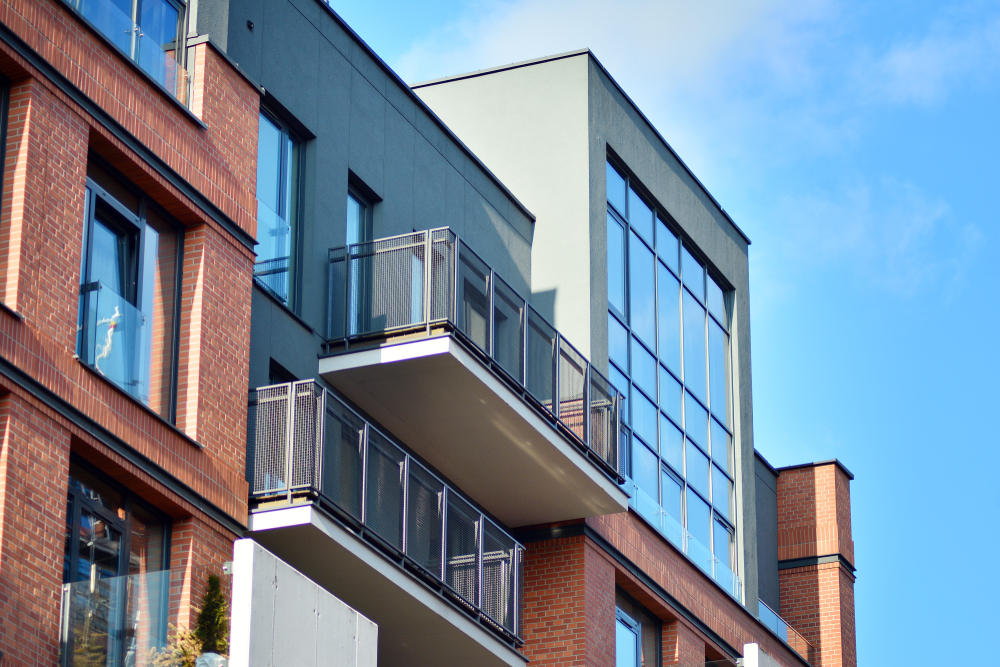 What is undivided co-ownership?
When you buy a property held in undivided co-ownership, you are purchasing a share or percentage of the entire building since, unlike divided co-ownership, the property is not divided into private and common portions. Accordingly, the right of ownership of the entire building is shared between several people. All joint owners share the acquisition and operating costs.
For example, since an undivided property has only one lot number (cadastre), all co-owners must pay their respective share of shared costs such as municipal and school taxes.
The most common example of undivided co-ownership is that of a couple buying a new home. When they co-sign the documents, they become joint owners of the property. Each spouse is presumed to own an equal share unless the deed of sale specifies otherwise. This is also the case of three long-time friends who buy a triplex together.

Purpose of an indivision agreement
An indivision agreement defines the rights of use of each co-owner. While not mandatory, it is strongly recommended. It comes into effect as soon as it is signed by the co-owners before a notary. However, publishing it in the Quebec Land Register is also recommended.
The indivision agreement may include:
the duration of the agreement (up to a maximum of 30 years);

co-owner rights and obligations such as the exclusive rights of use, shares of undivided co-owners, pre-emptive rights, rights of redemption (see:

Sale of an undivided co-ownership property: Attention to the right of the other co-owners

);

sharing of maintenance and renovation obligations;

the division of expenses;

selling restrictions;

building rules and regulations;

the rules regarding partition and the end of indivision.
For instance, the indivision agreement sets out whether a co-owner can transfer their share to the person of their choice or if it must be first offered to the other co-owners. It can also specify which co-owners have the exclusive right of use of certain sections of the building.

Details concerning mortgages and down payments
Obtaining a mortgage for the purchase of an undivided property can be more difficult, especially since each owner must have a down payment equal to or greater than 20% of the value of their share. As a general rule, each undivided co-owner is responsible for repaying their own loan. In the event of non-payment of the loan, the creditor will take legal action only against the owner concerned.
However, although the Civil Code of Quebec allows each co-owner to obtain a separate mortgage, financial institutions may require that all undivided co-owners be involved before they grant mortgage financing. Generally, the bank provides financing for the entire building since it does not want to be second tier in relation to another financial institution.
Some interesting advantages
The greatest advantage of undivided co-ownership is undoubtedly that it allows access to the housing market for those who could not otherwise afford it given the investment that it implies. And although the required down payment is 20%, this condition can signify a certain financial security.
Moreover, unlike divided co-ownership, the indivision agreement gives co-owners more freedom. For example, co-owners can require unanimity in making certain decisions or propose that expenses be divided in a manner other than according to shares.
Some disadvantages to consider
The Civil Code of Quebec provides little framework for the rights and obligations of undivided co-owners, which implies that various conflict situations may arise, such as the exclusive use of part of the building by one of the co-owners.
What is more, undivided co-owners are jointly and severally liable for certain costs but have no obligation to contribute to a contingency fund. This can become problematic when major work needs to be done or when a co-owner does not pay their share on time. For example, even though there is only one municipal tax bill, all undivided co-owners are held responsible in the eyes of the issuer.
Finally, selling an undivided co-ownership share can be more difficult. Even if the indivision agreement is detailed, new buyers may be more reluctant to acquire this type of joint ownership.

One last disadvantage is that a 20% down payment can represent a significant sum to a future buyer.
Looking for the perfect property?
Do you need help in weighing the pros and cons for this type of property? Our real estate brokers will help clarify the situation: find your ally today at centris.ca.
See also: