March 5, 2020
Increase in Residential Sales in Quebec in February
While the number of transactions across the province jumped by 28 per cent compared to February of last year, the number of active listings and new listings both fell by 1 per cent.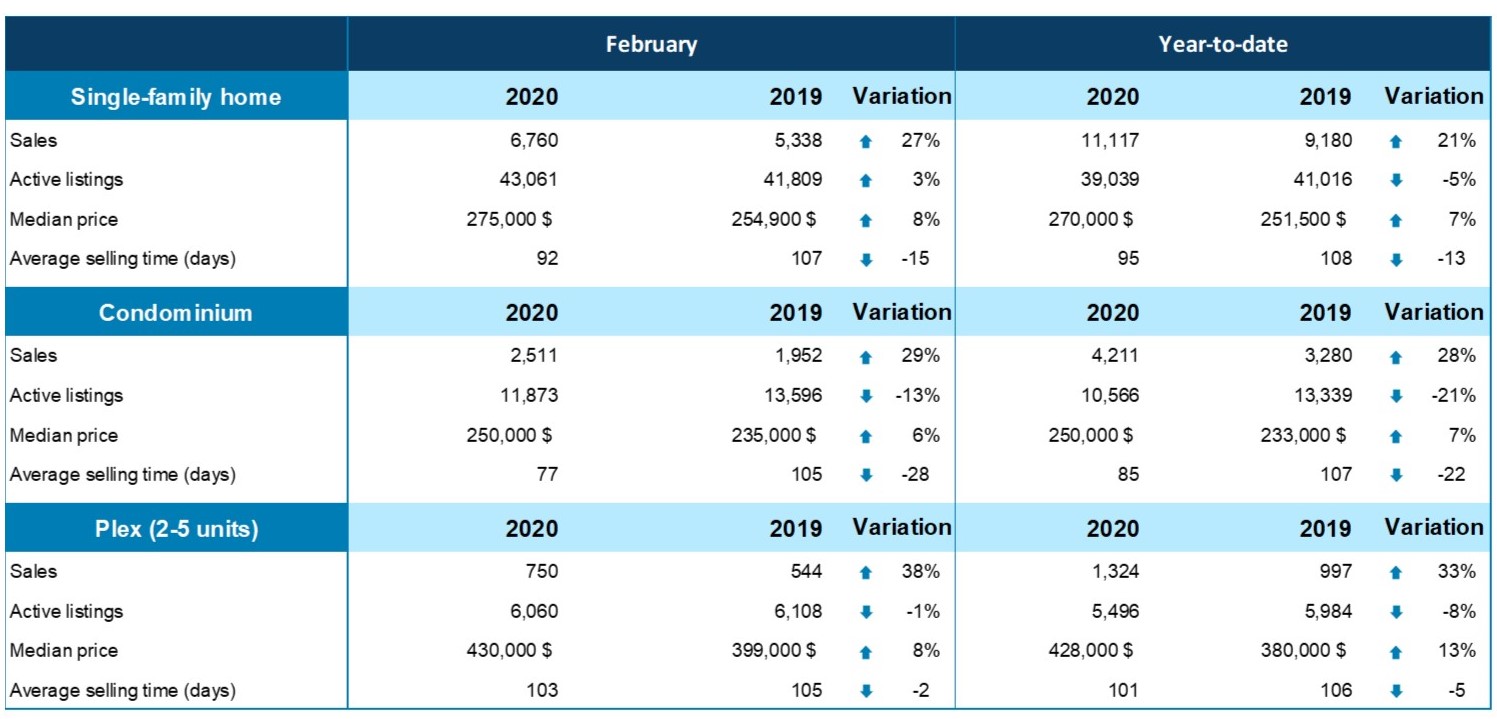 All three property categories registered strong sales growth. Plexes led the way with a 38 per cent jump in transactions. Sales of condominiums increased by 29 per cent while sales of single-family homes grew by 27 per cent.
The median price of both single-family homes and plexes increased by 8 per cent, while that of condominiums rose by 6 per cent.
Here is the median price of single-family homes in the province's six CMAs in February 2020, as well as their variation as compared to February of 2019.
Montreal: $360,000 (+13%)
Gatineau: $

276,000

(+9%)
Quebec City: $

260,000

(+2%)
Sherbrooke: $

219,250

(+13%)
Saguenay: $

175,000

(0%)
Trois-Rivières: $

167,500

(+2%)
Click here to see detailed statistics.
See also:
What to check before buying a condominium
A real estate broker's duties and obligations
All about the promise to purchase