November 6, 2017
Québec's Real Estate Market was Active in October
Continuing its momentum from the last few months, Québec's real estate market was very active in October, as transactions jumped by 7 per cent compared to October of last year. These data come from the real estate brokers' Centris® provincial database.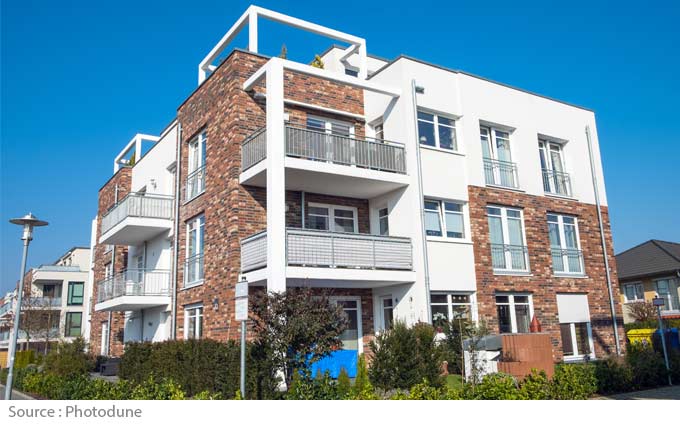 Condominiums posted the strongest growth, as sales of this property category increased by 16 per cent. Sales of single-family homes grew by 5 per cent, while sales of plexes increased by 2 per cent.
Geographically, the Trois-Rivières (23 per cent) and Montréal (7 per cent) metropolitan areas stood out with strong increases in sales in October, while the Québec City metropolitan area posted a more modest increase of 3 per cent. In contrast, sales fell in the metropolitan areas of Sherbrooke (-9 per cent), Saguenay (-6 per cent) and Gatineau (-4 per cent).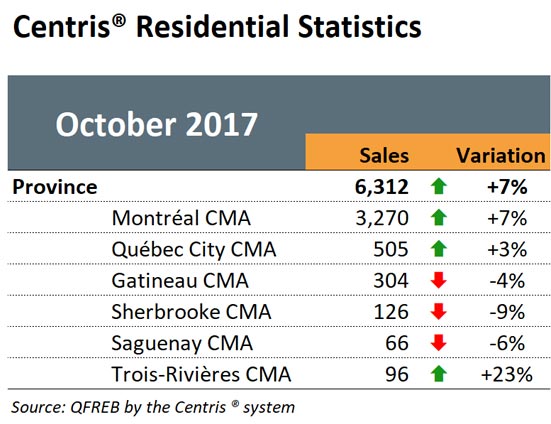 As for prices, the median price of single-family homes sold across Québec stood at $245,000 in October. This represents a 4 per cent increase compared to October 2016. The median price of condominiums increased by 3 per cent to reach $236,000.
Here is the median price of single-family homes in the province's six CMAs in October 2017, as well as their variation as compared to October of last year:
Montréal: $320,000 (+5 per cent)
Québec City: $246,700 (+3 per cent)
Gatineau: $239,500 (0 per cent)
Sherbrooke: $210,000 (+3 per cent)
Saguenay: $158,550 (0 per cent)
Trois-Rivières: $142,000 (+4 per cent)
See also:
Consumer Confidence and Real Estate
Use of the HBP Drops in Québec