January 15, 2021
Real Estate Market Barometers for the 4th Quarter of 2020
Quebec's Real Estate Market Performed Well in 2020 With Historic Sales Records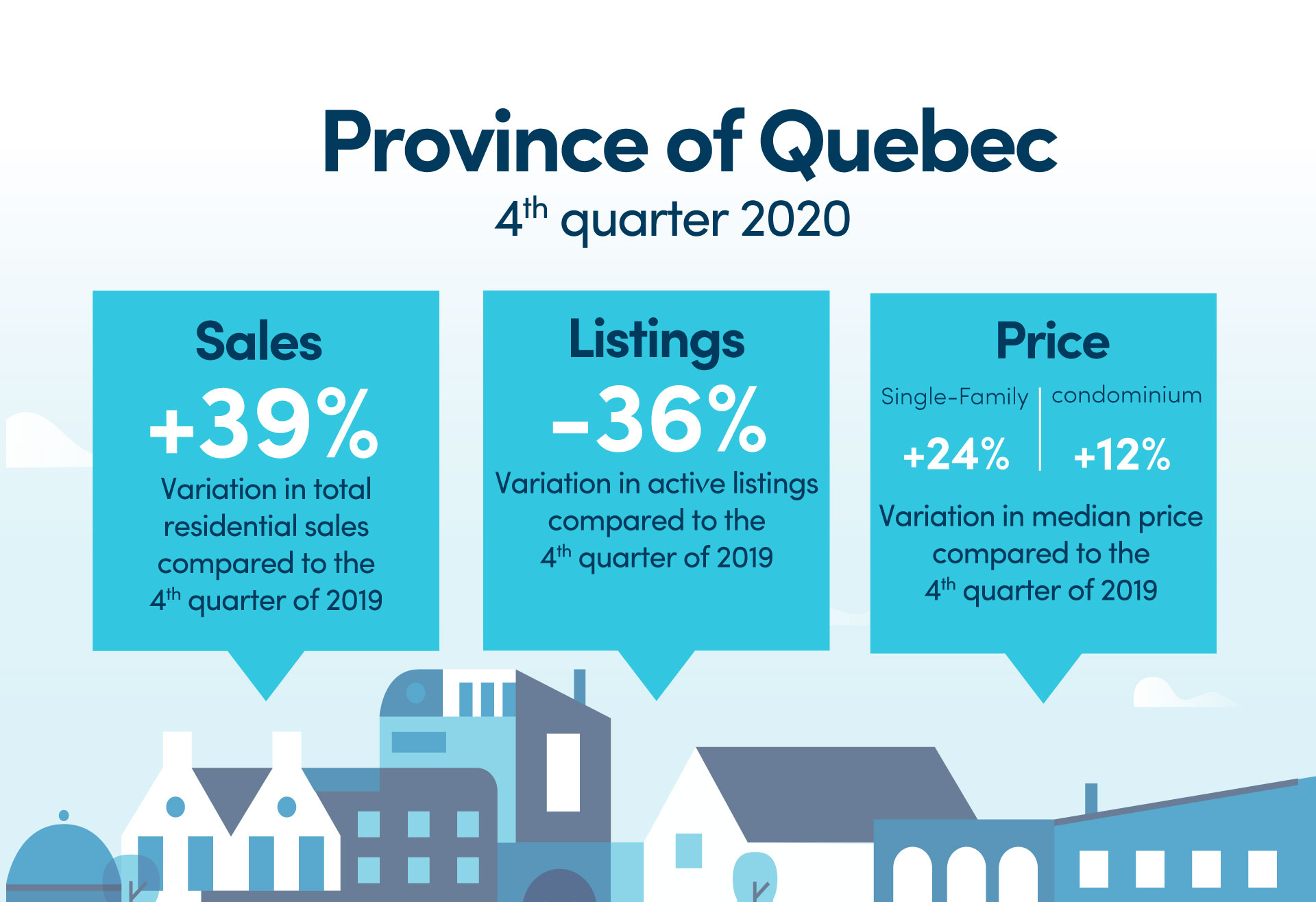 Sales
A total of 112,476 residential sales transactions were concluded in Quebec in 2020. This represents a 17 per cent increase compared to 2019. It was also the largest annual increase in sales since the real estate brokers' Centris system began compiling market data in the year 2000.
By property category, single-family homes stood out with an 18 per cent jump in sales across the province. Sales of plexes and condominiums also registered strong increases of 17 per cent and 13 per cent, respectively.
Among the province's metropolitan areas, Quebec City (+28 per cent), Sherbrooke (+22 per cent) and Gatineau (+15 per cent) registered the largest increases in sales.
Overall, sales in regions outside of the metropolitan areas experienced an even more dramatic increase in sales (+31 per cent), all property categories combined.
More specifically,several small urban resort areas registered phenomenal sales growth, including the agglomerations of Charlevoix (+94 per cent), Sainte-Agathe-des-Monts (+64 per cent), Mont-Tremblant (+59 per cent) and Sainte-Adèle (+57 per cent).
Price
The median price of single-family homes in Quebec stood at $295,000 in 2020, up 13 per cent compared to 2019.
The median price of condominiums also registered a notable increase, rising by 11 per cent to reach $272,000.
The median price of plexes (2 to 5 dwellings) remained relatively stable compared to 2019, inching up by 1 per cent to reach $425,000.
Active listings
There was an average of 39,848 active listings on the Centris system in Quebec in 2020, a 29 per cent drop compared to 2019. This was the fifth consecutive annual decrease in active listings.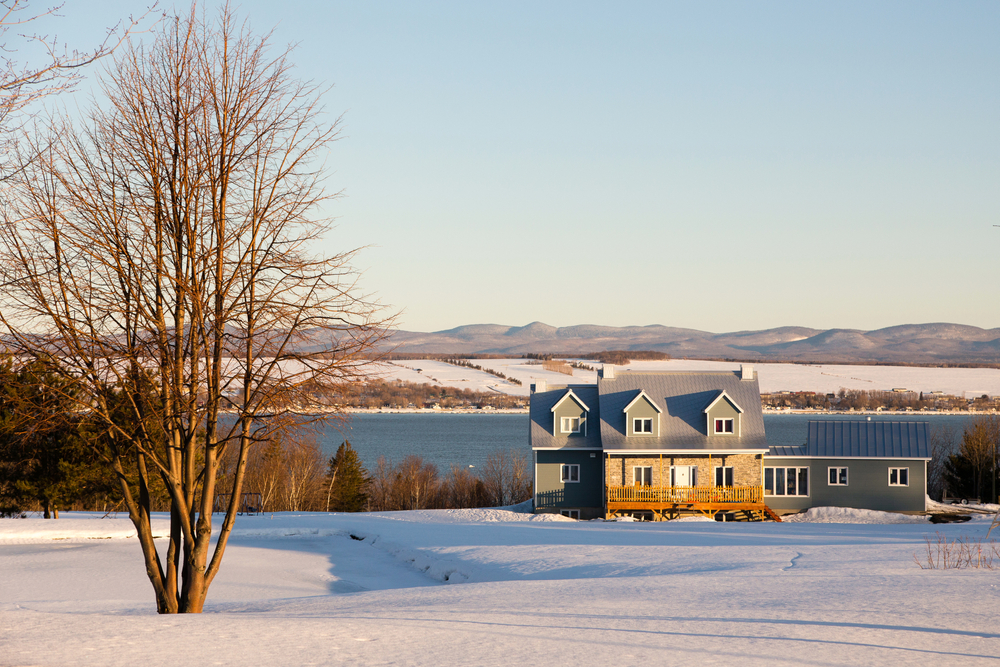 Market conditions and selling times
Market conditions tightened in the vast majority of areas of the province.
Many agglomerations located outside of the metropolitan areas experienced the most rapid tightening of market conditions in favour of sellers.
Selling times in Quebec shortened compared to 2019: for all property categories combined, it took an average of 86 days for a property to sell (-11 days).
For more detailed statistics on each of Quebec's regions, read the QPAREB Barometer and visit https://apciq.ca/en/real-estate-market/.
See also: