September 7, 2018
Record Month of August for Québec's Real Estate Market
Québec's real estate market set a new sales record in August. Statistics from the real estate brokers' Centris provincial database show that 6,351 sales were concluded across the province, which represents a 7 per cent increase compared to August of last year.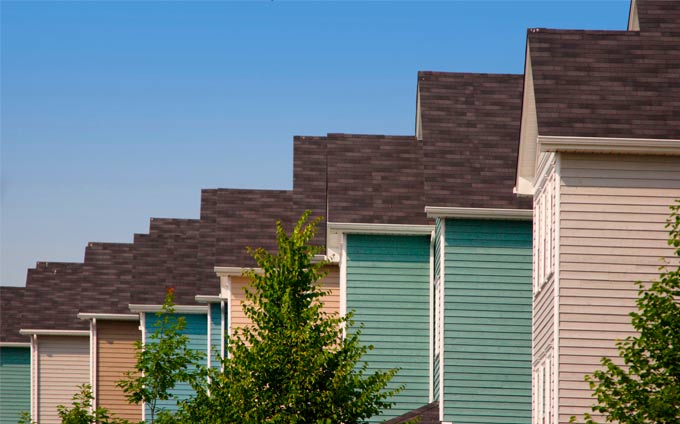 The property category that registered the largest sales increase was that of condominiums, as the number of condo transactions jumped by 13 per cent in August. Sales of single-family homes and plexes (2 to 5 dwellings) also performed well with respective increases of 6 and 5 per cent.
Geographically, all of the province's census metropolitan areas (CMAs) registered an increase in transactions in August with the exception of Trois-Rivières (-13 per cent). Saguenay posted the largest increase in sales (+32 per cent), followed by Sherbrooke (+10 per cent), Montréal and Gatineau (+8 per cent), and Québec City (+1 per cent).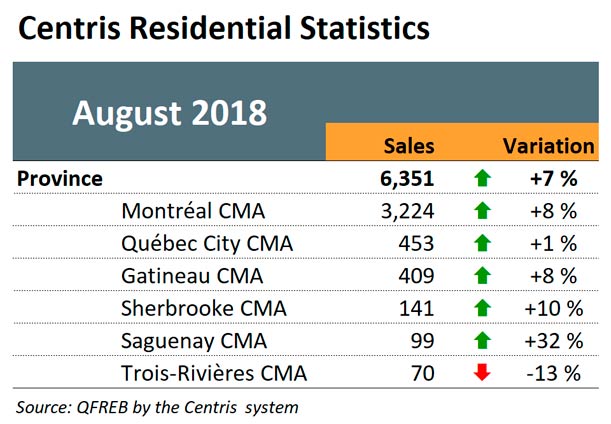 The median price of single-family homes sold across Québec in August stood at $249,000, a 4 per cent increase compared to August 2017. The median price of condominiums stood at $240,000, a 2 per cent increase.
Here is the median price of single-family homes in the province's six CMAs in August, as well as their variation as compared to August of last year:
Montréal: $333,000 (+5%)
Québec City: $257,500 (+2%)
Gatineau: $240,000 (0%)
Sherbrooke: $222,000 (+9%)
Saguenay: $173,500 (+5%)
Trois-Rivières: $168,000 (+13%)
See also:
3 Questions to Ask Yourself Before Buying a Home
The 10 Qualities of a Real Estate Broker