July 7, 2021
Rediscover downtown Gatineau!
Quebec is bursting with land to explore, cities to discover and activities to do. Have you heard about the Outaouais region? Ever gone on an adventure in downtown Gatineau? Here's what's happening this summer. You'll definitely want to visit!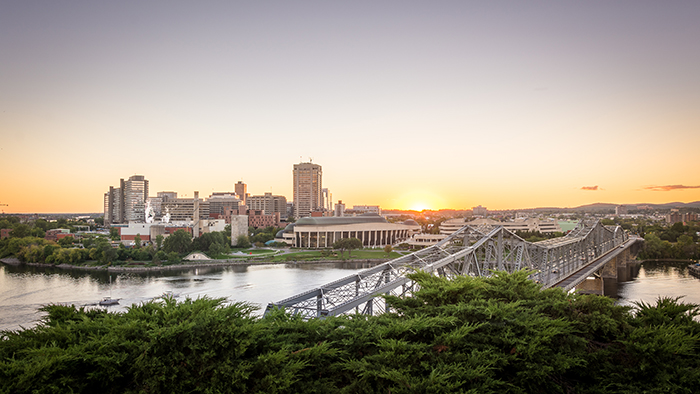 Gatineau, a vibrant city
With about 290,000 residents, Gatineau is the fourth-largest city in Quebec. Located in the Outaouais region, this beautiful city — you may know it by its former name, Hull — neighbours Ottawa.
For a while now, the winds of change have been blowing a new kind of energy through downtown Gatineau. If you've already visited, it's worth coming back to see it in a new light. There are activities, exciting programming and new businesses opening up for your enjoyment.
Urban culture
Gatineau's Culture Trail is back for the fifth time this year. What's the Culture Trail? It's a public art tour that passes through downtown Gatineau where you'll find artwork, points of interest, shows and activities along its 3-km trail. This year, you can admire nearly 30 works of art, including a dozen brand-new pieces.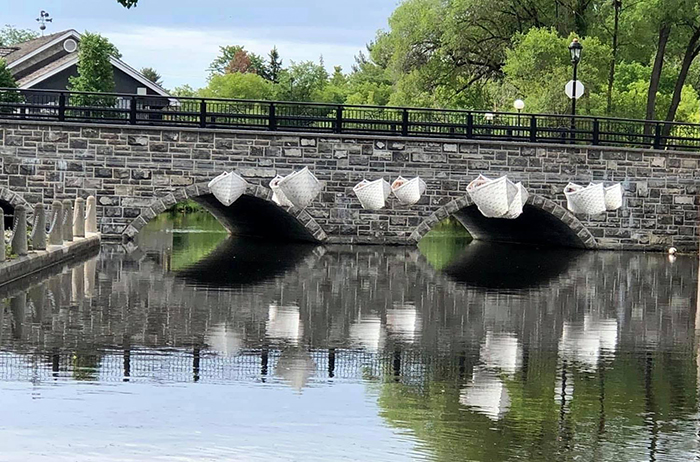 Work Passage migratoire, by Giorgia Volpe. Photo credit: Jean Boisjoli, author.
Thrilling experiences
Fly over the Ottawa River from one province to the other — no passport required. Experience the first interprovincial zip line between Quebec and Ontario, the Interzip Rogers. Suspended from this zip line, you'll travel from Gatineau to Ottawa at 40 km/h. Get a bird's eye view of the world!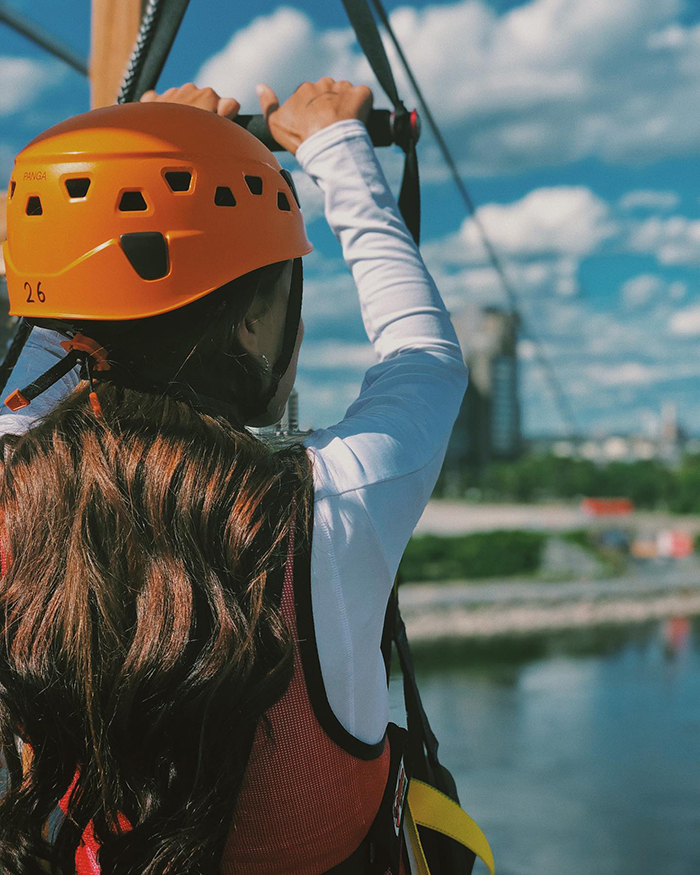 Photo credit: Interzip Rogers.
Outdoor yoga
That's right! Free yoga in downtown Gatineau all summer. Every Thursday from 12 to 1 p.m., Atelier Shiatsu-Do offers a free one-hour yoga session in Théâtre de l'Île. Find nature and relaxation under full-grown trees accompanied by sounds from Ruisseau de la Brasserie.
Nightlife
From July 22 to September 6, 2021, you might just be blown away by the Debout show being put on by Lucion in Parc du Potage. Follow a trail lit up by glowing spheres projecting shadow puppets, right behind 25 Laurier Street.
Lighting up the museum
This August, Les Grands feux du Casino Lac-Leamy will be returning to the Canadian Museum of History this August with an adapted format! You're already there for the fireworks — why not spend the day at the Canadian Museum of History? It's the most visited museum in Canada! Plan for an unforgettable day!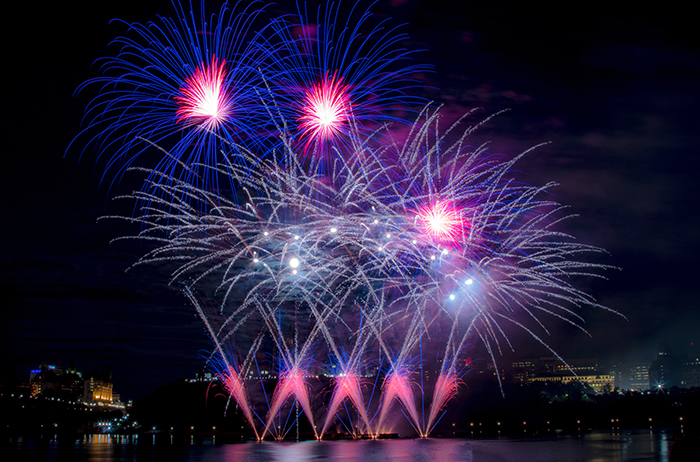 Relive history on the Les Chemins d'eau tourist route! Begin your trek by visiting numerous key locations along Highway 148 and learn more about the people who settled the banks of the Ottawa and Gatineau rivers. This video will make you want to explore the Outaouais region and downtown Gatineau.
Restaurants and terraces
Eat your fill in downtown Gatineau's great restaurants! Visit our many restaurants, bars and terraces to enjoy delicious food all summer long.
Here are some suggestions: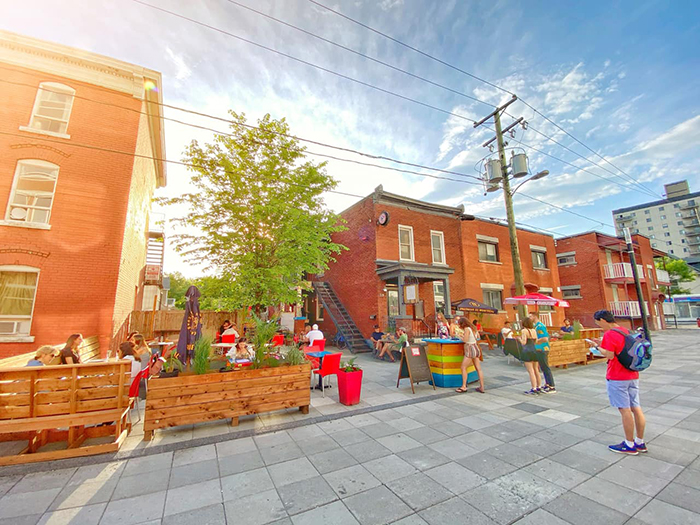 Photo credit: Lévy L. Marquis.
Did you know that internationally acclaimed sommelier Véronique Rivest owns a wine bar, Soif – bar à vin? A downtown must-see!
This is just a brief overview of events and activities you can do in downtown Gatineau this summer. For complete programming, visit Vision centre-ville Gatineau or download the Go Centre-ville app.
---
See also:
A Region to Discover: Outaouais
A Region to Discover: Abitibi-Témiscamingue