October 16, 2020
Residential Real Estate Market Barometers for the 3rd quarter of 2020
The 3rd quarter of 2020 ended with a strong increase in residential sales, as 32,200 transactions were concluded across the province, a 49% increase compared to the 3rd quarter of last year.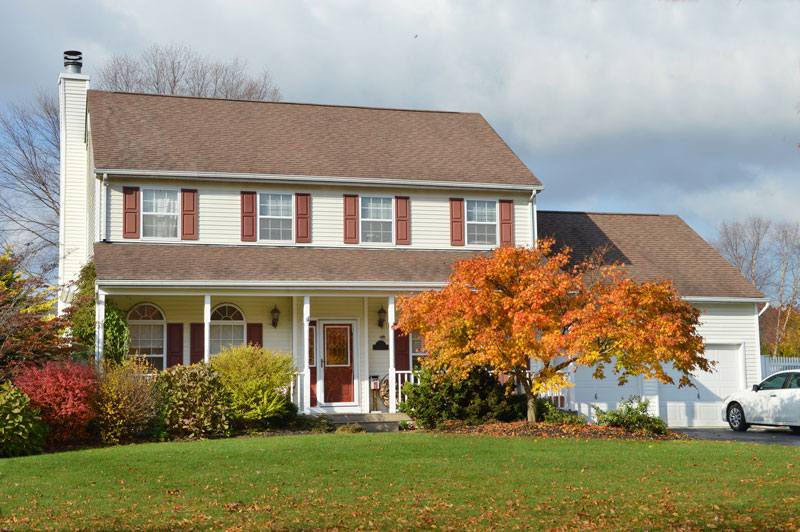 Sales
By property category 21,876 single-family homes were sold in the 3rd quarter, a 51% increase year-over-year. Sales of condominiums increased by 47% while sales of plexes rose by 37%.
As for the province's six census metropolitan areas (CMAs), the largest increase in sales was in the Sherbrooke CMA, where sales jumped by 67%. This was followed by the Quebec City CMA (+58%) and the Saguenay CMA (+52%). The Montreal and Gatineau CMAs also registered a significant increase in sales at 42% and 39%, respectively. Finally, only the Trois-Rivières CMA registered a more modest increase in sales, at 16%.
Prices
The median price of single-family homes in Quebec jumped by 21% compared to the third quarter of last year to reach $310,000. Median prices were also up for condominiums ($282,500, +11%) but remained unchanged for plexes ($427,000).
Outside of the metropolitan areas, the largest price increases for single-family homes were in the agglomerations of Sainte-Adèle (+31%), Granby (+29%), Saint-Sauveur (+26%), Saint-Hyacinthe (+23%) and Saint-Agathe-des-Monts (+21%).
Active listings
From July to September, there were an average of 36,494 residential properties for sale in the real estate brokers' Centris system, a 33% drop compared to the same period last year.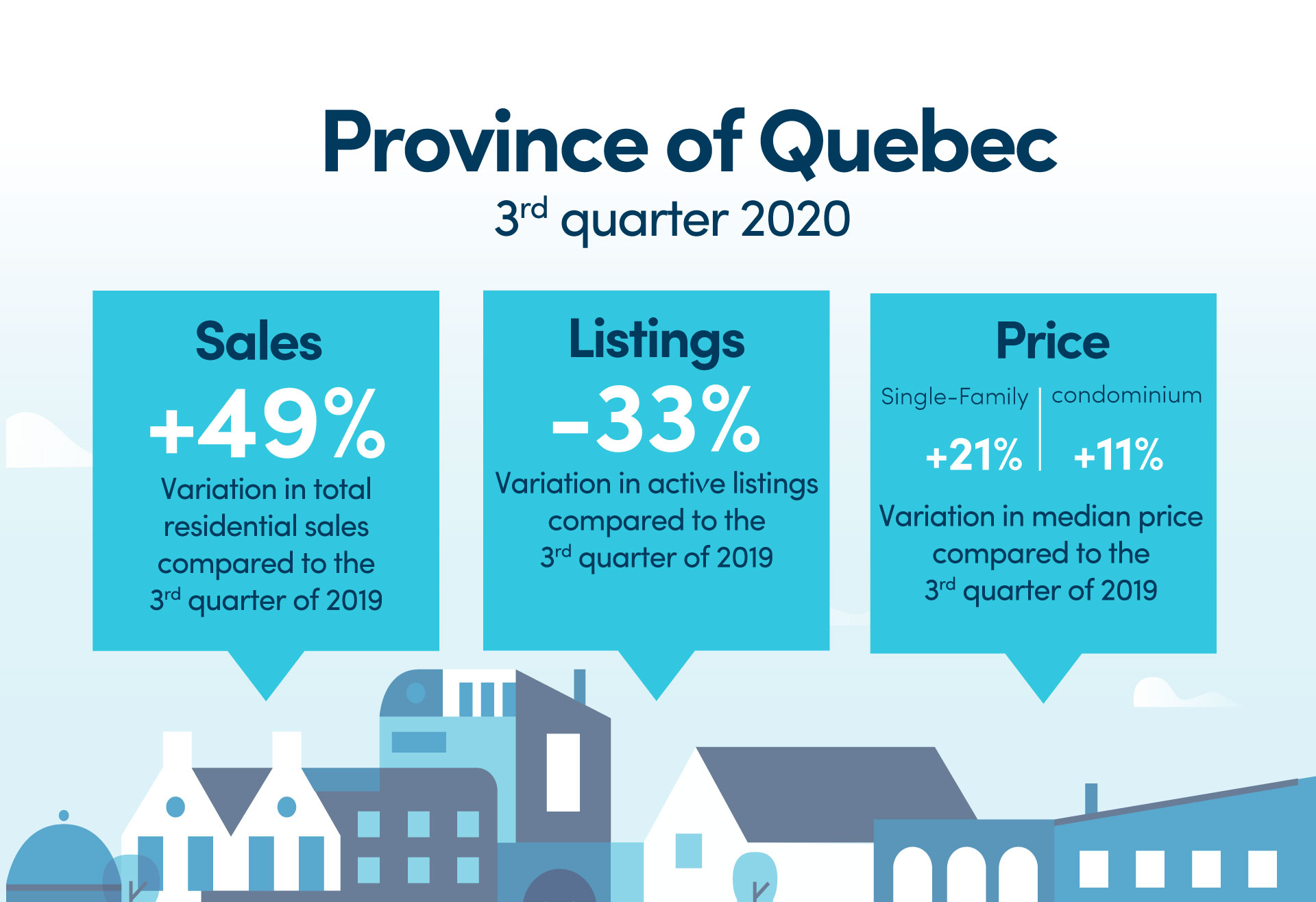 Market conditions and selling times
The significant decline in supply, coupled with strong sales activity in most areas of the province, led to a further tightening of market conditions, again to the advantage of sellers. However, the condominium market on the Island of Montreal ran counter to the general trend, as market conditions, which remain in favour of sellers, stabilized for a second consecutive quarter.
For detailed statistics on all of the province's regions, visit https://apciq.ca/en/real-estate-market/.
See also: