June 6, 2017
Residential Sales Increase in Québec in May
According to the real estate brokers' Centris® provincial database, sales of residential properties increased by 13% across the province in May.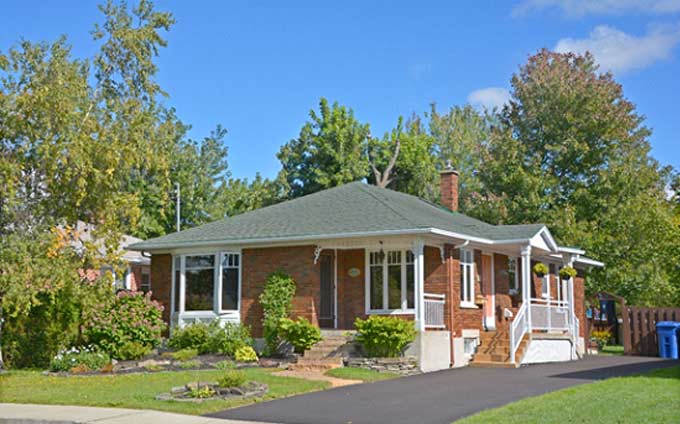 In the Montréal Census Metropolitan Area (CMA), 5,057 residential sales were concluded in May, which represents a 15% increase compared to May of last year and a new sales record for a month of May. Increases were observed in all five main areas of the Montréal CMA: Vaudreuil-Soulanges (+25%), the Island of Montréal (+22%), the North Shore (+14%), Laval (+11%) and the South Shore (+4%).
Among the other CMAs in the province, only Sherbrooke (-7%) and Trois-Rivières (-21%) registered a decrease in sales in May.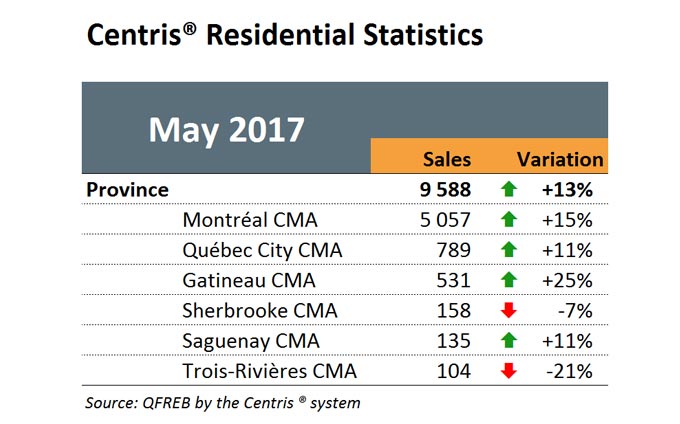 The median price across the province increased by 5% for single-family homes, by 3% for condominiums and by 7% for plexes.
Here is the median price of a single-family home in the province's 6 CMAs, accompanied by their variation as compared to last year:
Montréal: $319,000 (+6%)
Québec City: $262,000 (+3%)
Gatineau: $252,500 (+6%)
Sherbrooke: $209,000 (+3%)
Saguenay: $189,000 (+5%)
Trois-Rivières: $137,850 (-4%)
See also:
Reviewed and Updated Forecasts for 2017
Condominium Resale Prices: Let's Talk Square Feet