October 16, 2017
Residential Sales Increase in Québec in September
Based on the real estate brokers' Centris® provincial database, sales of residential properties across Québec increased by 3 per cent in September 2017, compared to September of last year.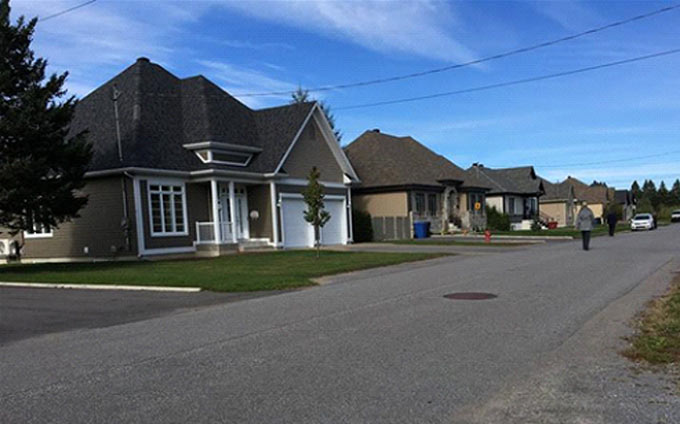 Among the province's six Census Metropolitan Areas (CMAs), Trois-Rivières registered the largest sales increase, as transactions grew by 26 per cent compared to September of last year. Increases were also seen in the CMAs of Québec City (+12 per cent), Montréal (+6 per cent) and Saguenay (+5 per cent).
In contrast, sales decreased in the Sherbrooke (-7 per cent) and Gatineau (-4 per cent) CMAs.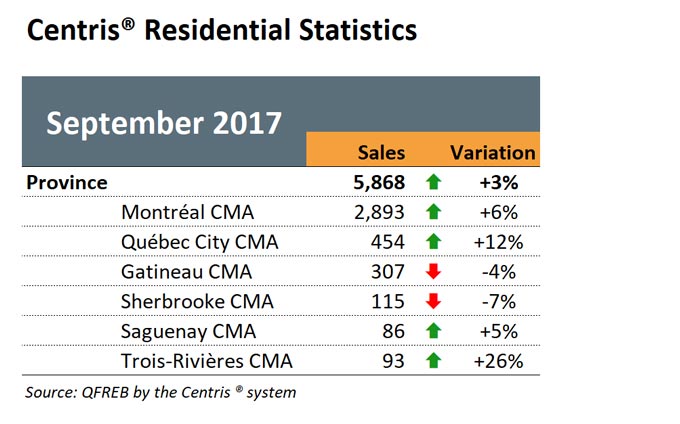 Median prices across the province increased for all three property categories: +3 per cent for single-family homes, +1 per cent for condominiums and +4 per cent for plexes.
Here is the median price of a single-family home in each of the province's six CMAs in September 2017, as well as their variation as compared to September of last year
Montréal: $318,000 (+5%)
Québec City: $250,000 (+4%)
Gatineau: $225,000 (0%)
Sherbrooke: $184,900 (-10%)
Saguenay: $166,000 (+4%)
Trois-Rivières: $140,000 (-6%)
See also:
Entrust Your Real Estate Transactions to an Expert
Use of the HBP Drops in Québec