January 26, 2022
Tiny Houses: A Good or Bad Investment?
Riding a wave of popularity, tiny houses appeal to Quebec buyers who dream of freeing themselves from mortgage payments. However, even though this type of eco-friendly and easy-to-maintain housing is an interesting alternative to traditional houses, they do have a number of disadvantages.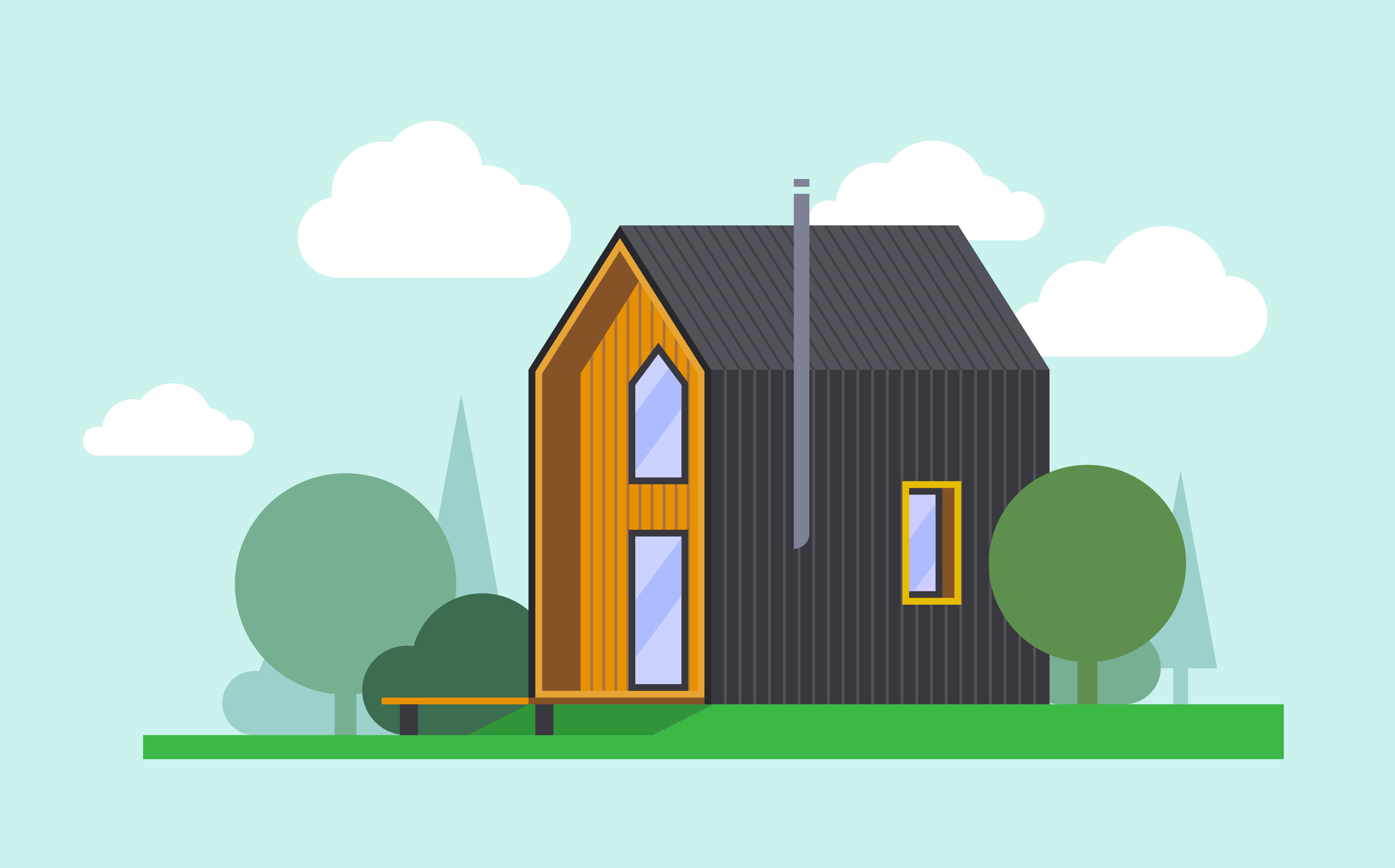 What is a tiny house?
Creatively and thoughtfully designed to compensate for a reduced living area, a tiny house averages between 100 and 300 square feet and can be:
Permanent (on a foundation)

Portable (can be transported)

Mobile (on wheels)



It is possible to become an owner of a tiny house for about only $20,000 if you build it yourself or for about $50,000 to $60,000 in the case of a turnkey project.[1] These amounts do not include the cost of the land or trailer.
What are the main disadvantages?
Although appealing due to their low price and mobility, there are also some disadvantages. Here are five:[2]

Lack of privacy
While living alone in a tiny house is realistic, living with others can be a real challenge over time as everyone needs some privacy. Raising a family in one would be out of the question for many buyers. A tiny house would therefore be considered an interim solution as opposed to a traditional house which is a once-in-a-lifetime purchase.
Complexity of municipal regulations
In Quebec, the Construction Code, municipal regulations and zoning bylaws complicate the construction of a tiny house.[3] For example, the Quebec Construction Code does not cover homes under 700 square feet. Provincial regulations prohibit the construction and transformation of buildings less than 275 square feet in the case of a studio, and less than 320 square feet for a single-family house with one bedroom.[4]

Moreover, tiny houses on wheels are considered trailers. Accordingly, most municipalities have bylaws prohibiting living in them full time.

Limited sources of financing
As the price of a tiny house is fairly low, it cannot be financed by a mortgage. According to Idriss Bouhmouch, Director of Business Development and Operations for Quebec at Ratehub, the best option remains a line of credit or a personal loan even though interest rates are about 10% whereas they are only 2% or 3% for a mortgage.[5]

No gain in value
Although a tiny house on wheels is a good solution as regards housing, it does not necessarily make a good investment. The property value of tiny houses on wheels does not appreciate over time since the value typically resides in the land, not the building.

More difficult to resell
As the tiny house market is booming in Quebec, it makes this type of housing harder to resell, especially when compared to a traditional house or condo.
Where can you build a tiny house in Quebec?
Many towns in Quebec feel that tiny houses will lower the property values of neighbouring homes, and thus restrict their construction. However, some municipalities are open to this type of residential project, such as:[6]
See also :