July 25, 2018
Creating an Inviting Outdoor Entrance
For your home to be as welcoming from the outside as it is from the inside, the exterior needs to be maintained with care. Here are some ideas for decorating your entrance and making your guests want to come into your home.
Walkway options
An entrance often begins with a walkway leading to the front door. It's important to use a material that is resistant, particularly in our climate. Gravel is a natural and inexpensive material, simple or coated tar comes in a variety of colours, while poured concrete is an elegant and resistant solution. Natural stone and interlocking pavers are aesthetic options but are more delicate and require maintenance.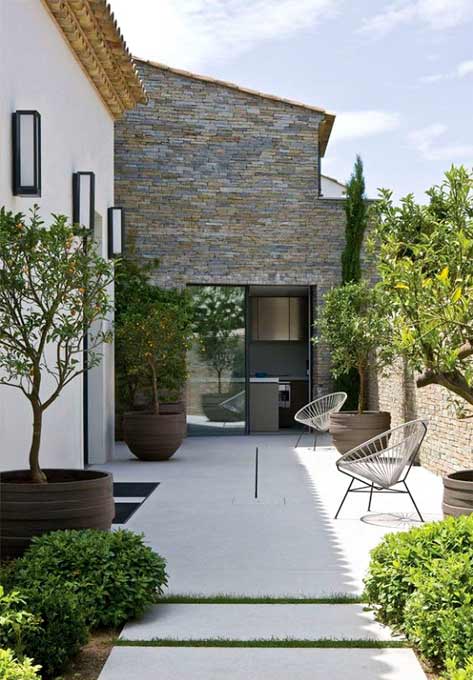 Source: https://www.pinterest.ca/cotemaison/
Revisit your front door
The front door is a key element of your home's external entrance. If it looks worn, it's time to change it. A pot of paint may be enough to give it a boost, but you can also decide to change its style by using a different material or a glass insert if you don't already have one. Some small decorative features around the door can also add character to your entrance.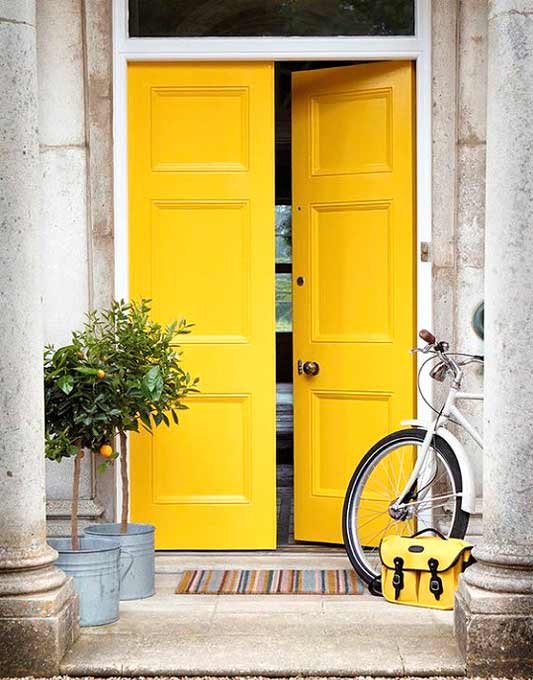 Source: https://www.pinterest.ca/magazineellefr/
Protect yourself with an awning
Ideal for protecting yourself from bad weather, an awning embellishes your home's exterior by creating a warm and welcoming entrance. There are many different models available and they come in a variety of materials: iron, tile, wood, resin, aluminum or PVC. Generally speaking, they are easy to install but it is always advisable to call a professional.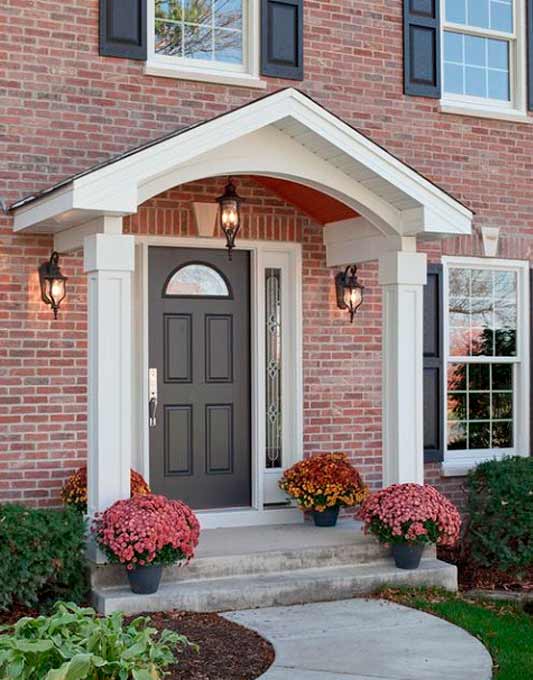 Source: https://www.pinterest.fr/pin/20477373285161028
Choose good lighting
To make your outdoor entrance even more appealing, be sure to install suitable lighting. One practical solution is to install motion detector lights. Choose from wall sconces or a hanging light above the door. Use LED lights, spotlights or lamp posts to illuminate your driveway. And do not hesitate to use solar lighting, as it is practical and environmentally friendly. Finally, in a more magical style, opt for garlands, lanterns or bright objects.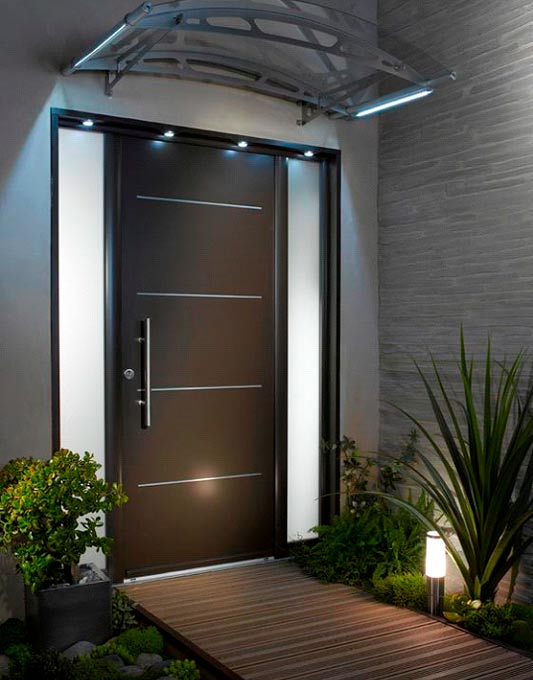 Source: https://www.pinterest.ca/lapeyre/
Decorate with plants
To bring a stylish touch to your home's entrance, add vegetation. Whether you prefer shrubs, roses, bougainvillea or any other type of vegetation, there are endless options to choose from. You can use flower pots, climbing plants along the house or, depending on your home's style, a floral arch like in an English cottage. There are many possibilities for highlighting your entrance with vegetation all year round.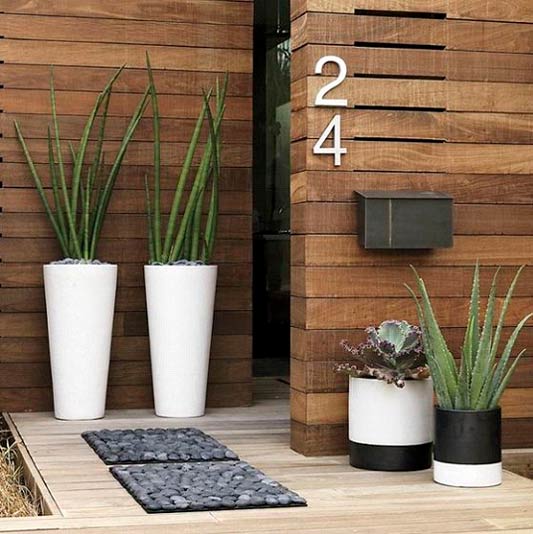 Source: https://www.pinterest.ca/source/designmag.fr/
See also:
Garage Storage: So Many Possibilities!
6 Tips for Organizing Your Entryway