January 14, 2016
Declutter – And Earn a Few Bucks at the Same Time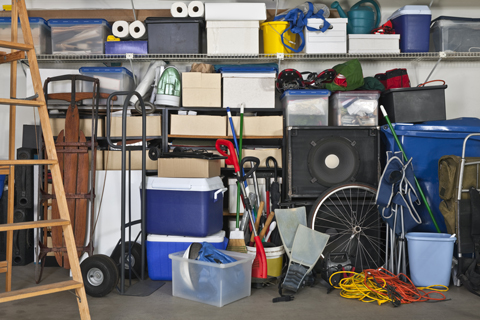 Preparing for a move can be exhausting and it certainly requires you to make choices.
You may think that you'll have plenty of time to unpack your boxes and properly sort through all of your things once you've moved. However, the reality for most people is that the boxes you plan to "temporarily" leave in your garage (which prevent you from parking your car in there during the sweltering summer days and bitterly cold winter nights) most likely contain items that you completely forgot existed. And speaking of garage, why not have a garage sale?
I know what you're thinking! Who has the time to prepare for a garage sale and who can be bothered negotiating the price of your old treasures with your neighbors.
Fair enough. If holding a garage sale is not your cup of tea, let us suggest a pleasant and profitable way to determine what you will bring with you to your new home.
Search the web to find apps or virtual garage sale websites. Most of these applications can be installed on your smartphone and are very easy to use: sign up for the one that best suits your needs, take a picture of each item you want to get rid of, determine a reasonable price and wait for takers. If you have not found a buyer after two weeks, put the item, clothing or piece of furniture aside to give to a charity that can recycle it.
If you succeed in selling these items, spoil yourself with a little treat such as a post-move massage or dinner at that restaurant you've been meaning to try. Reward yourself for being so organized during the great decluttering!