October 17, 2022
Ever thought of buying hanging chairs? These are the best ones!
When it comes to new seating, your first thought might be to change up your sofa or accent chair. However, if you're looking for a unique – and comfortable – addition to your home, consider a hanging chair! These indoor and outdoor hanging seats are also sometimes called egg chairs, pod chairs, or swing chairs. Here are five types of hanging chairs that we think could be just right for you

.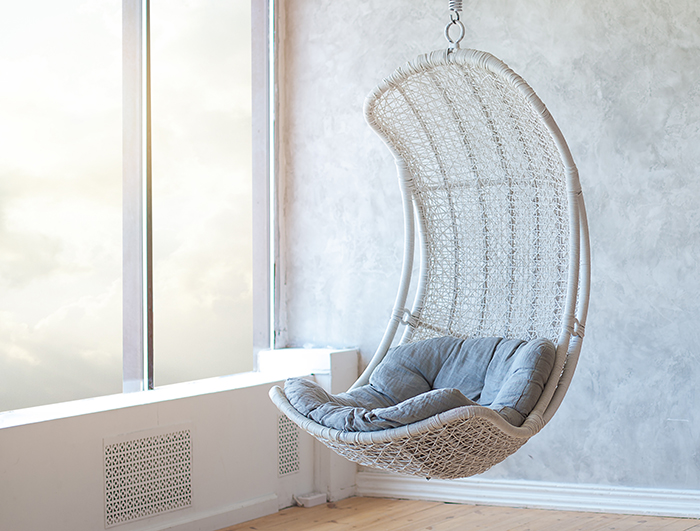 1. Hanging egg chair
A hanging egg chair is a classic choice that complements a variety of design styles. This indoor hanging chair is suspended from the ceiling by a large hook or ceiling joist. The suspension is a calming way for the seated individual to "hang" out or softly sway, perfect for reading nooks or corners with windows. Hanging egg chairs can be made of woven fabrics, wicker, rattan, plastic or plexiglass.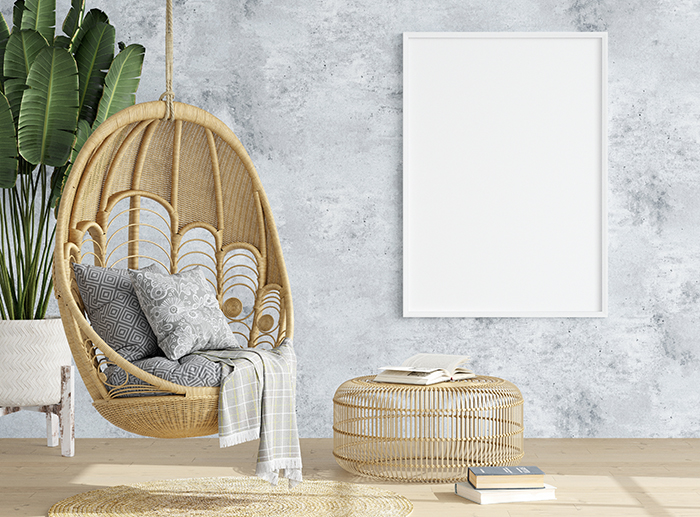 2. Hanging chair with stand
If you don't have the structural support for a hanging chair inside or outside your home, there are a variety of styles available that come with a stand. Purchasing a hanging chair with a stand saves the hassle of having to secure your hanging chair to a structure. The stand can also be very handy if you want the freedom to be able to move the chair around to different areas, such as from an indoor living room to an outdoor patio, or vice versa.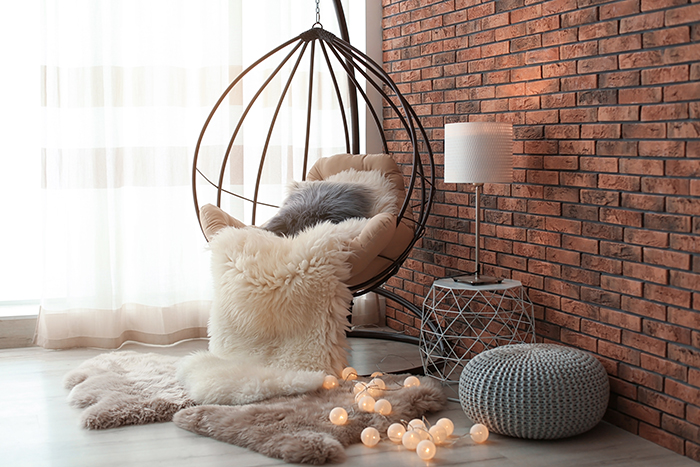 3. Hanging hammock chair
Another type of hanging swing chair is a hammock chair. These chairs are made out of densely woven patterns of fabric or nylon, so they have a very different feeling than chairs made out of plastic or wood. Hammock chairs are easy to sink into and provide a sense of "hugging" the body like their namesake the hammock. Due to the fact that these chairs are made from fabric material and lack legs, they take up very little space. This makes them ideal hanging chairs for bedrooms or other rooms where space is of top priority.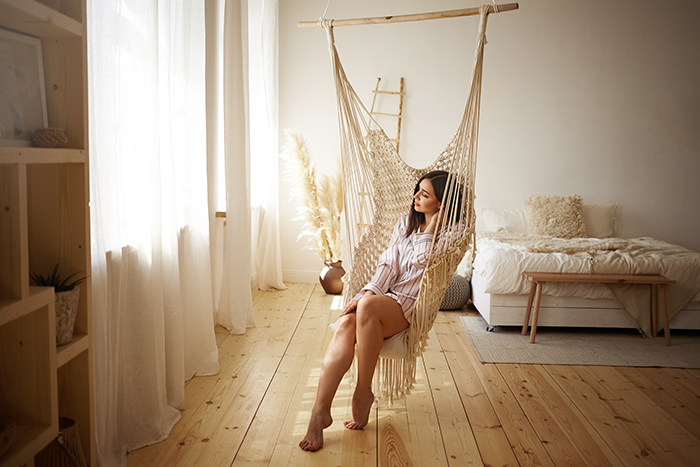 4. Hanging basket chair
A hanging basket chair is a type of wicker or rattan hanging chair that somewhat resembles a woven basket in its construction. These chairs are quite sturdy structurally, so they look and feel more comfortable to sit in with a fluffy blanket or soft throw cushion. The natural material of a hanging basket chair is versatile and can add visual interest to a variety of design styles, from bohemian to modern decor.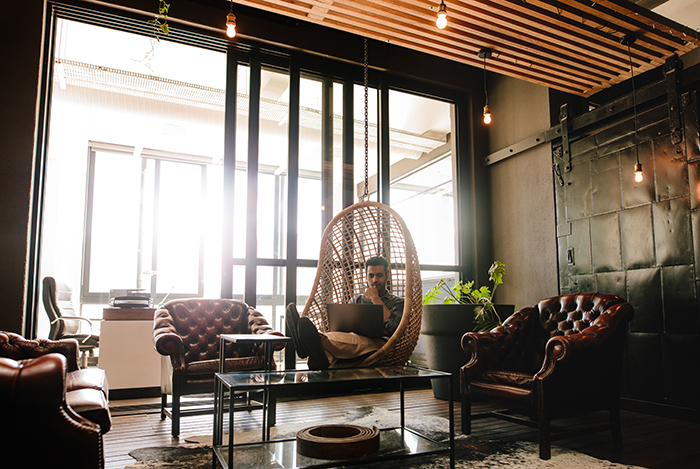 5. Outdoor hanging chair
Outdoor hanging chairs look great in the backyard and can be an ideal place to take a relaxing afternoon nap. However, before placing hanging patio chairs outside, make sure to verify that they are made from material that can withstand the elements of your geographical location. Outdoor hanging chairs, which can be kept outside 24/7, should come specifically labeled as designed and manufactured for the outdoors.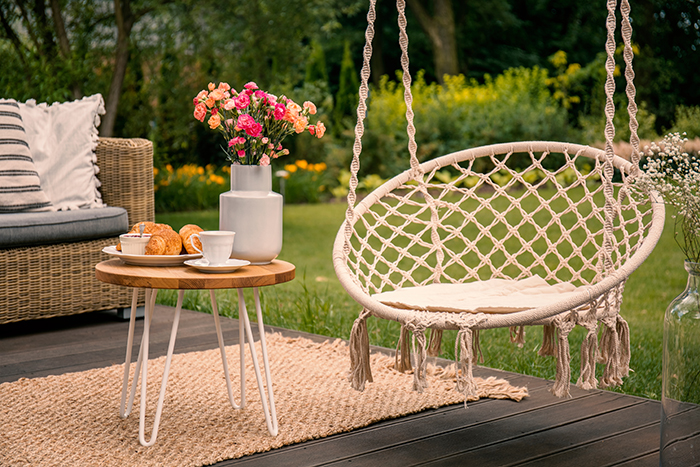 ---
Are you passionate about real estate? Subscribe to the Centris.ca newsletter now.
See also:
The perfect cottage décor for cocooning
7 tips to create a boho-style living room
5 trendy lighting ideas for a warm, welcoming dining room